Recipes by Cookbook Author Raghavan Iyer Recipe Collection

Enjoy these recipes developed by cookbook author and Indian culinary expert - Raghavan Iyer.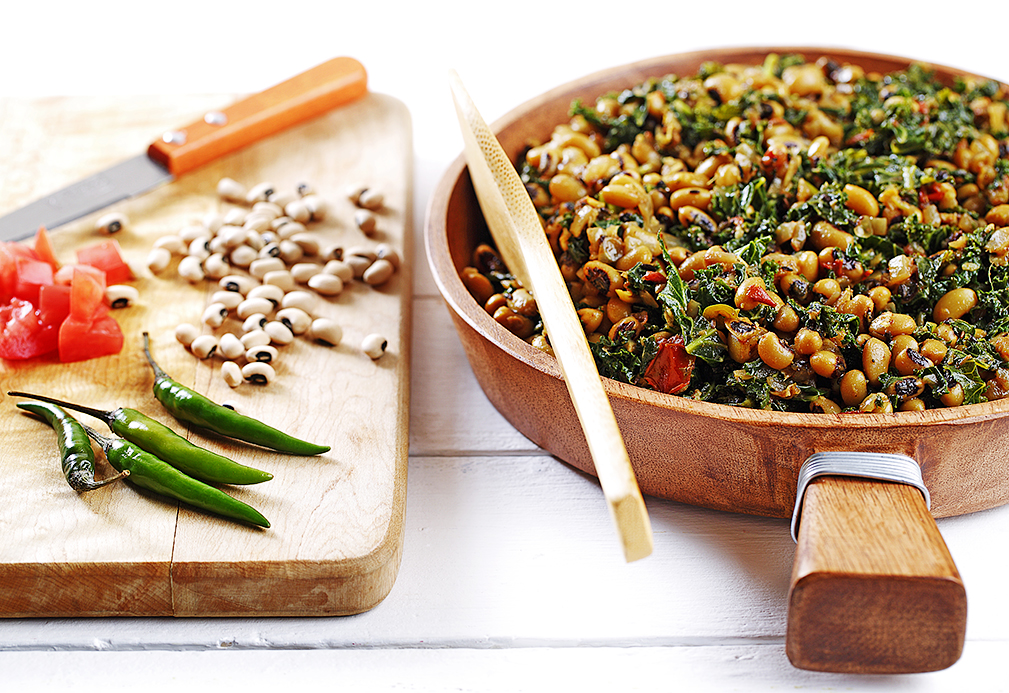 This is one of those curries that is not only good, but also good for you. Mustard greens house an incredibly large amount of iron and provide a hint of bitterness to the saucy peas.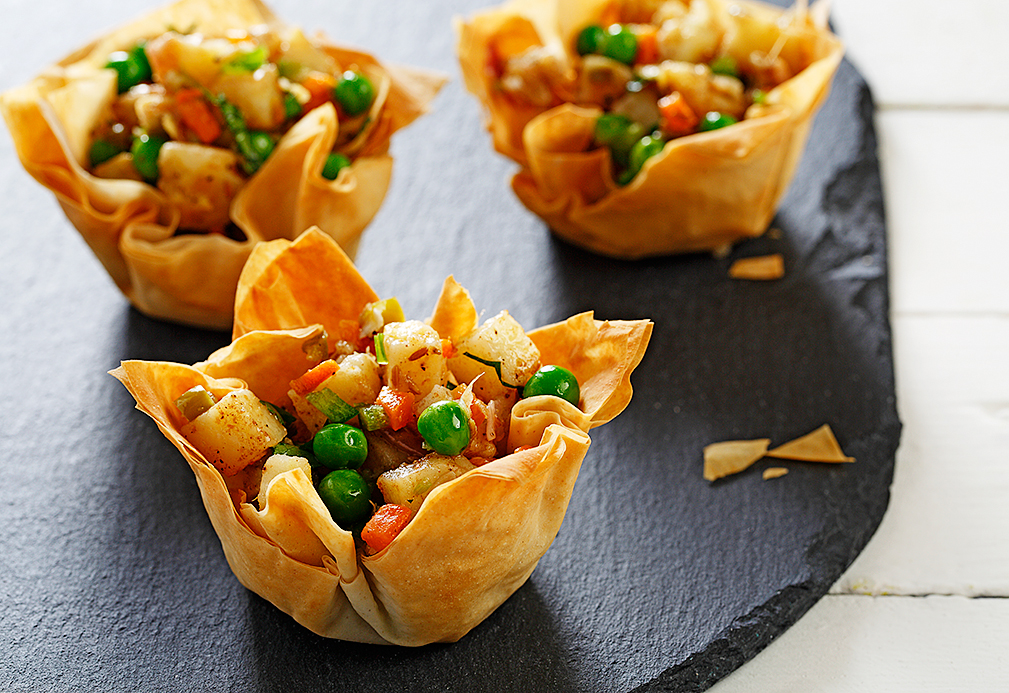 This is a wonderfully easy way to bring home the concept of samosas (India's signature appetizer of pastry shells filled with seasoned potatoes and peas) into our harried western kitchens without the labour of making your own pastry shell. The phyllo cups offer not only an elegant presentation, but also an airily crispy contrast to the minty potatoes and peas.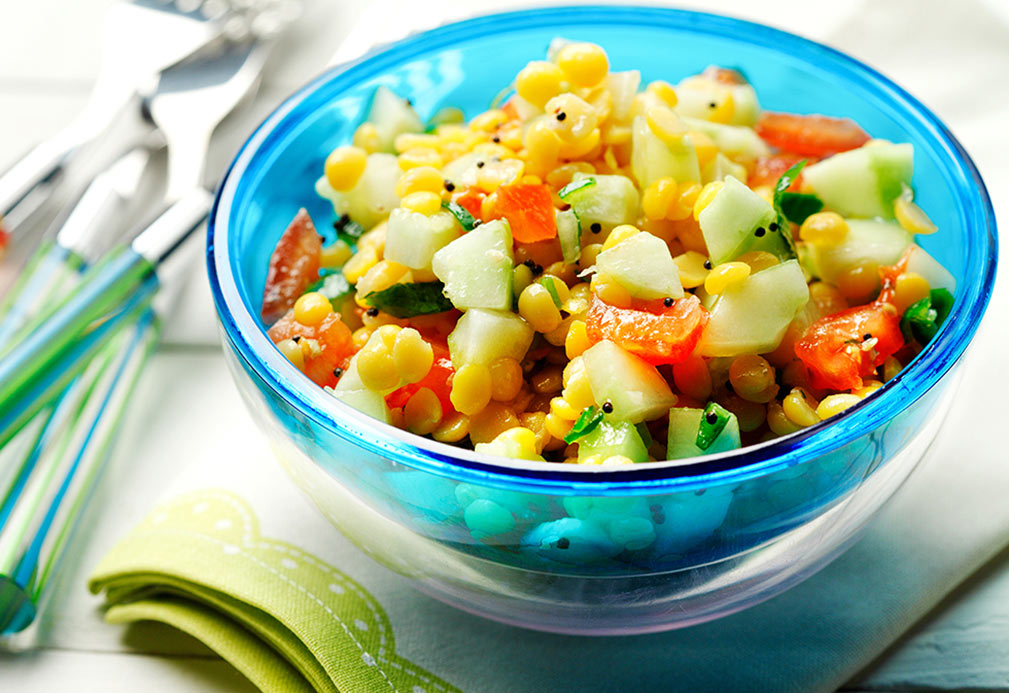 This summer recipe is easy to put together, and uses up those pervasive cucumbers from your garden patch. It is downright cool, crunchy, hot, nutty and entirely addictive – you are going to love it!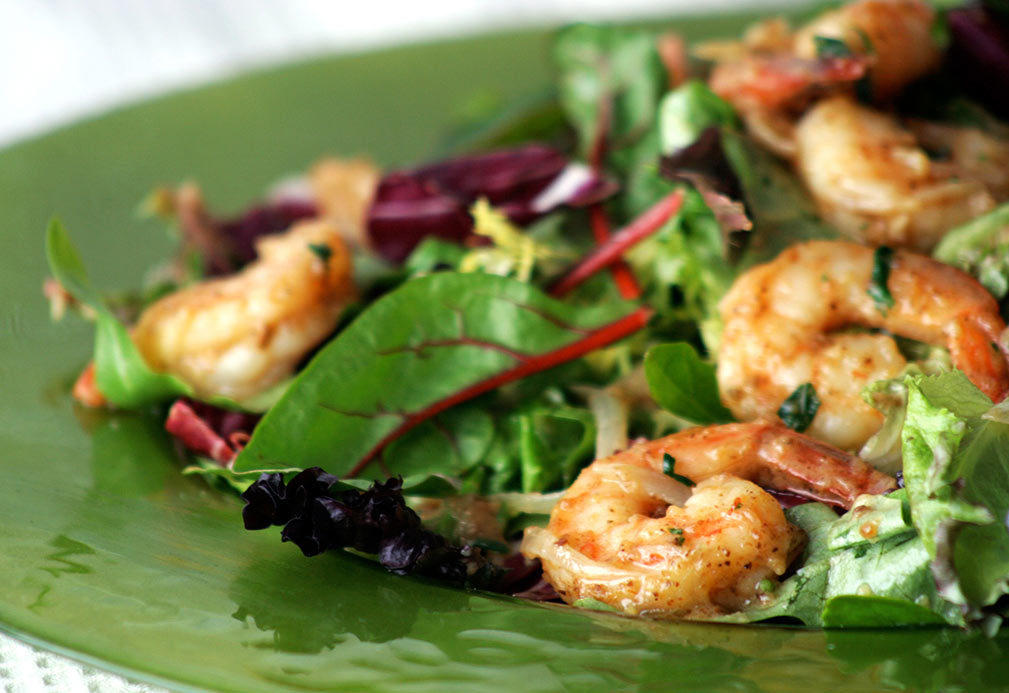 Shrimp, dried chilis, and coriander are classic to many a coastal south Indian meal. The yellow split peas, when used as a spice, as in this recipe's blend, is a hallmark of cooking the south Indian way. When the shrimp is pan seared with shallots (yet another "southie") and served over a bed of salad greens (never eaten in traditional Indian meals) that's drizzled with golden raisin (a component in many an Indian dessert, used here to offset the pungency from the dried red chilies in the shrimp) vinaigrette, the end result is nothing short of magic.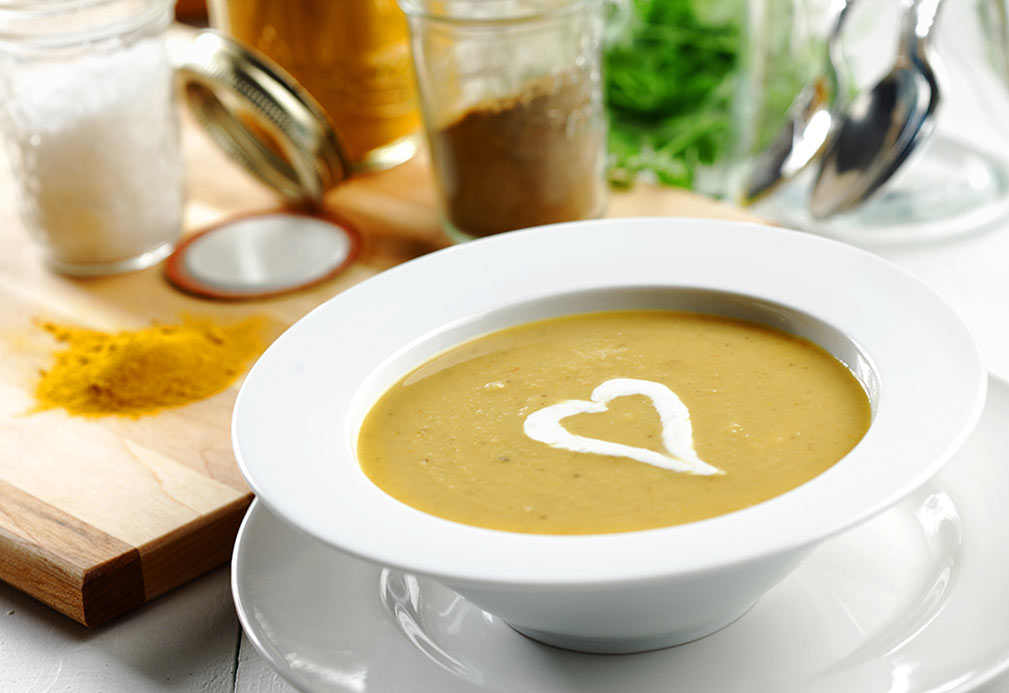 Dals, legume-based curries, are an essential part of every meal in India. It is never served as a soup course in Indian meals (since multiple course menus are not common). I enjoy introducing classic Indian flavors in concepts that are recognizable to the everyday Western home kitchen. Dal has often evoked the perception of soup to many of my students and dinner guests and instead of continually educating them to savor it as we Indians do (with rotis-flat breads or over steamed rice), I decided to step out of my box and present it as a soup, flavored the traditional Indian way, with caramelized onions, chiles, and cumin seeds, a technique often referred to as tarka in the Hindi language. This hearty soup is delicious either hot or cold, making it an ideal introduction to an Indian inspired meal during the cool winter months or the dog days of summer. I often enjoy it with a thick slice of rustic Italian bread for a quick weekday meal all on its own.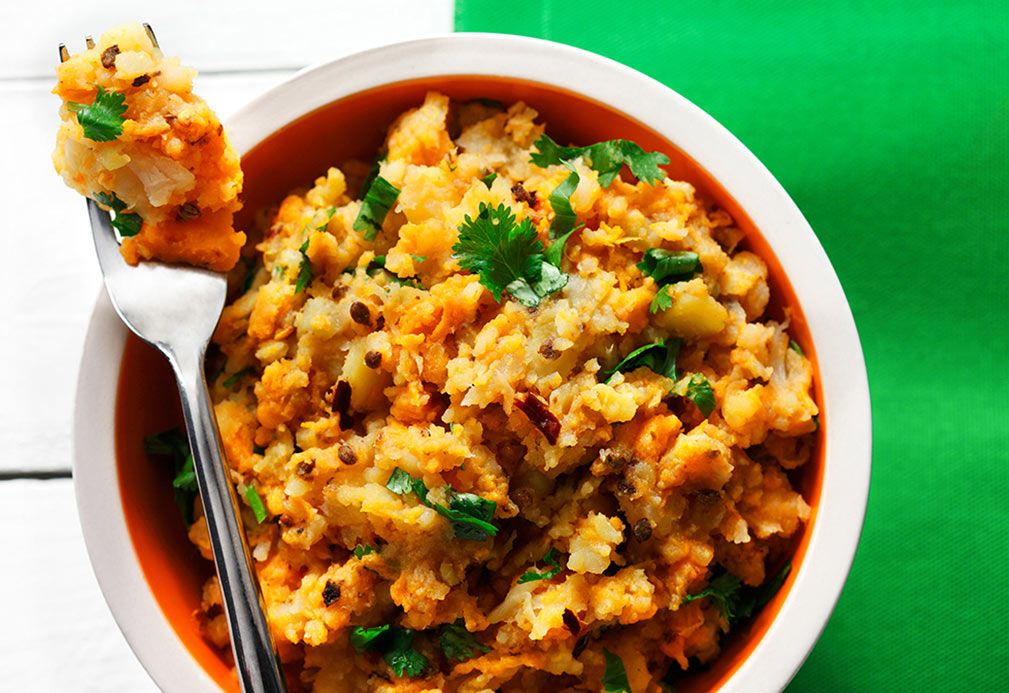 Visions of sugar plum fairies while the fireplace crackles with a glowing warmth may be your panacea for the winter, but mine is a bowl of this comforting root vegetable smash. Pleasantly hot, potent and highly addictive, the dish is flavored with a spice blend that makes you see red in more ways than one.
This elegant, blow-your-socks-off-delicious main course curry is sure to set a high standard for all your subsequent meals. Fortunately, one can purchase racks of lamb at most supermarkets. If you do not want the hassle of cutting your own chops from the rib rack, have the butcher do it for you. This is a great curry to serve with Basmati rice with saffron and whole spices. Licking your fingers is perfectly acceptable- in fact, it's the best way to relish every bit of lingering flavor.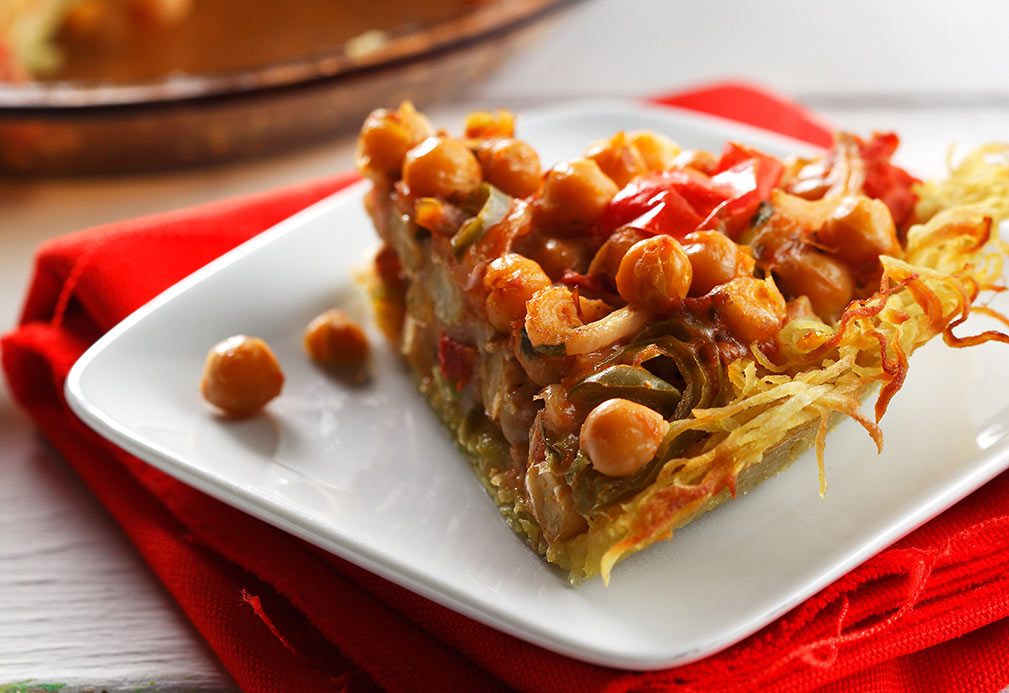 A hearty main dish for a vegetarian, this will appeal to meat eaters, too, as it's packed with protein, starch and gusto. Serve it alongside a simple green salad and a dollop of Greek-style thick yogurt for a satisfying meal.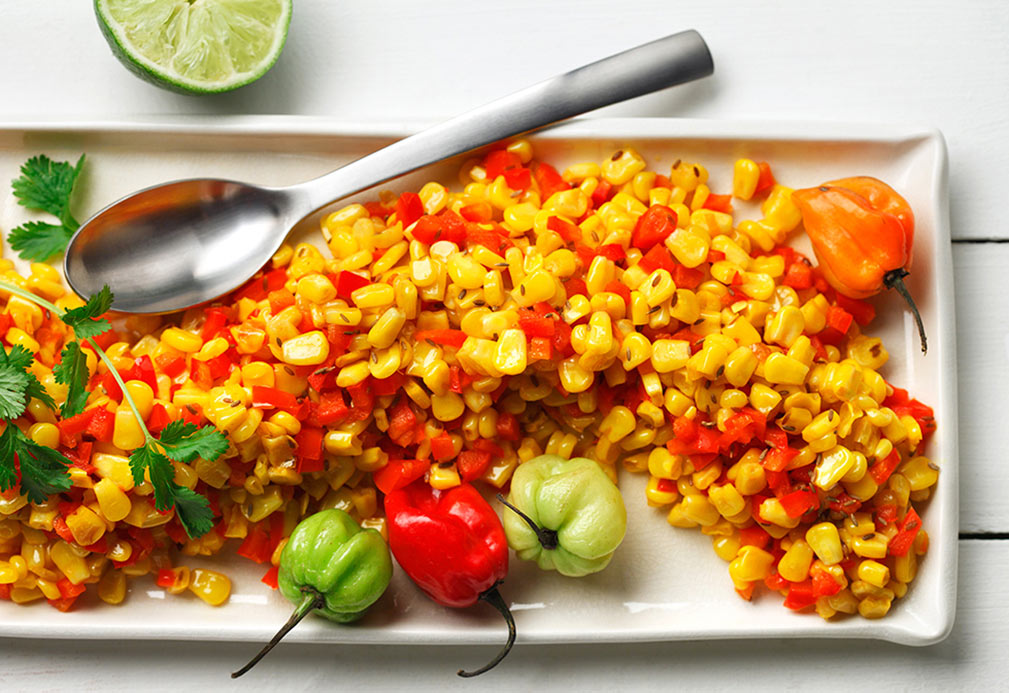 Nothing screams summer more than golden kernels of corn with their natural sweetness and succulence. When sweet corn overflows the bins at grocery stores and farmers markets during hot months, this recipe is a perfect accompaniment to the meats from your barbeque. You may very well set the main course aside and dig into this hot and tart sideliner.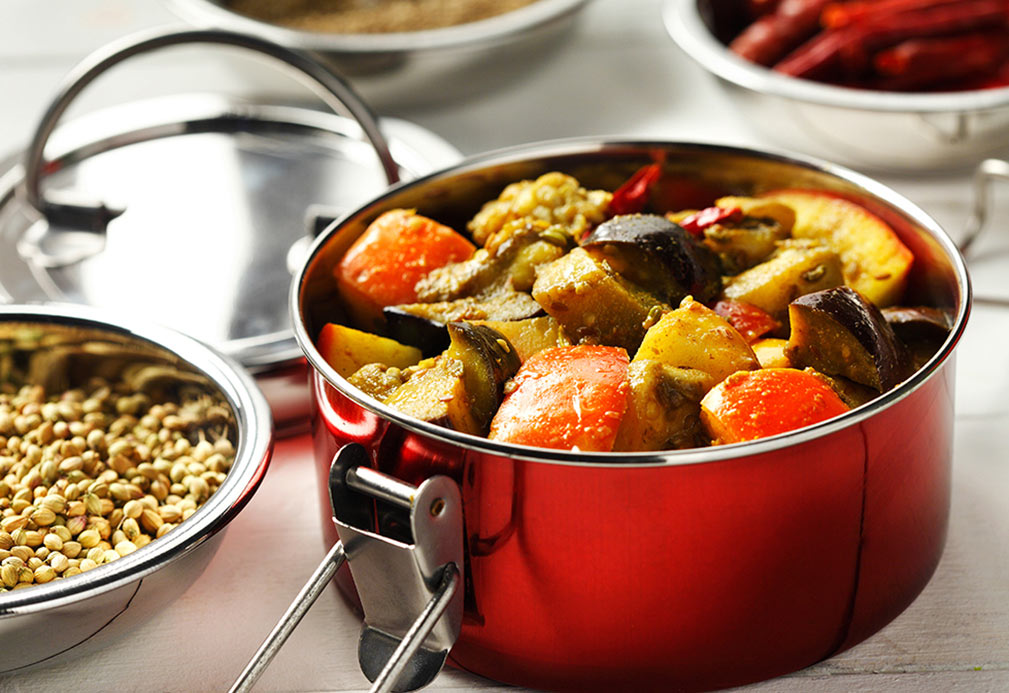 While pork and apples may seem like a steadfast couple, eggplant does a mean tango here, tapping pork out of the picture and weaving in exciting flavors with fennel, cumin and coriander. The spices breathe assertive aromas into the canola oil and add a vibrancy that will appeal to any palate you aim to please.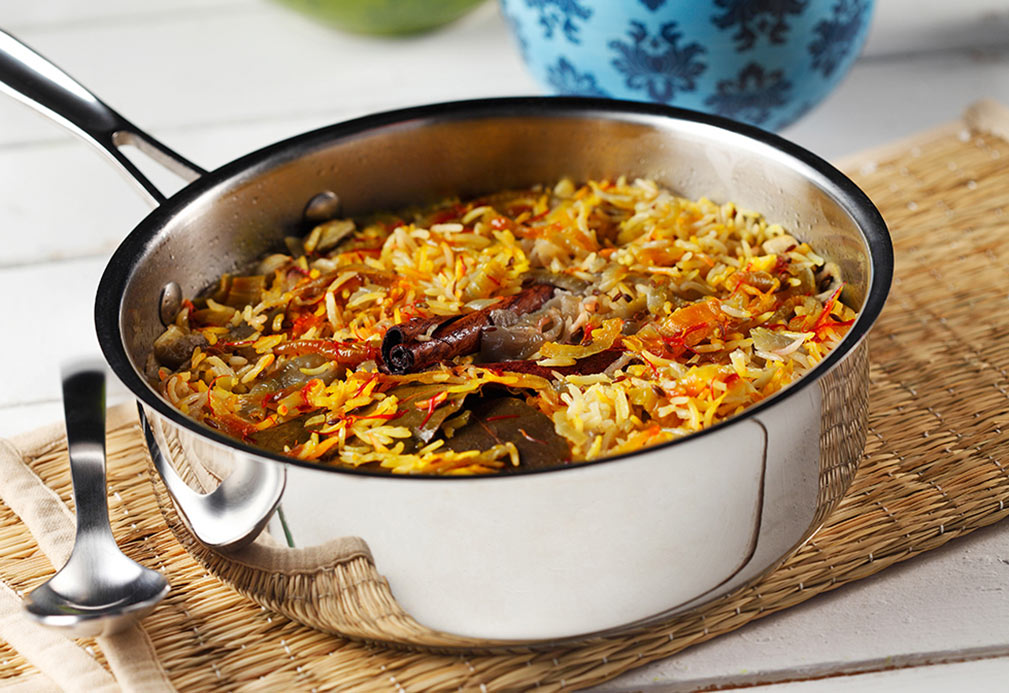 This dish combines three of Kashmir's prized ingredients - basmati rice, cardamom pods, and saffron to create perfumed manna. Flavoring oils with whole spices is a hallmark of Indian cuisine, and I find the high temperature tolerance and clear taste of canola oil to be a great medium to do just that in this simple recipe.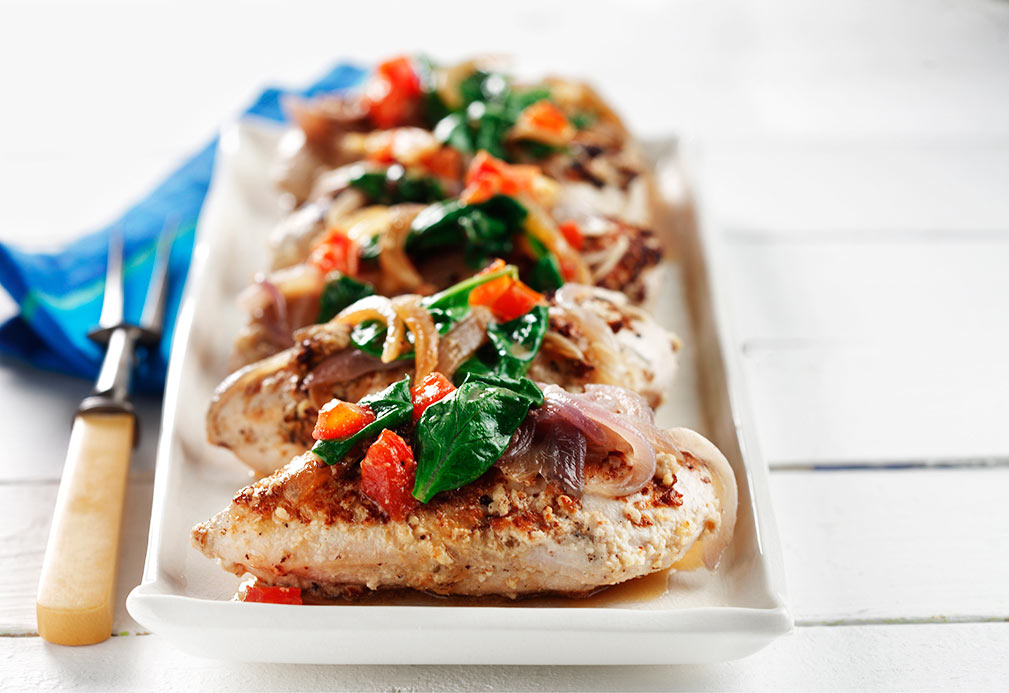 Simple and quick, this vibrant dish packs flavor and color in each addictive bite. Serve it with some steamed basmati rice or even hot noodles tossed with a little coarse sea salt, coarsely ground black peppercorns and a drizzle of canola oil.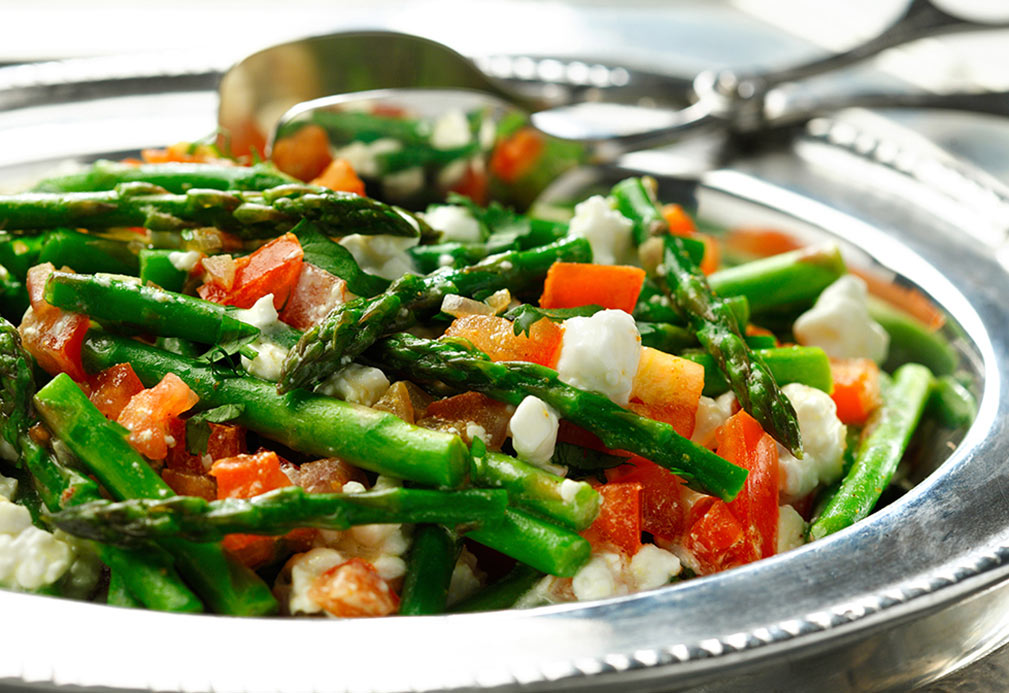 This easy side dish is great when fresh asparagus is in season during the spring and early summer months. Crumbled tofu is an acceptable alternative if you don't feel like cottage cheese.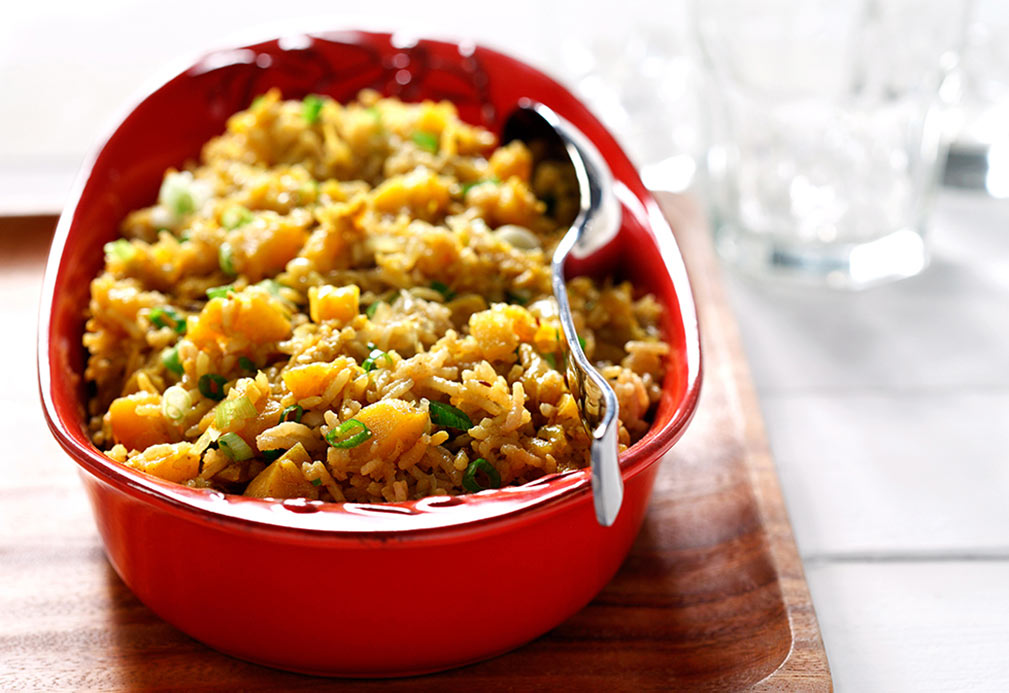 This comforting side combines the bounty of Fall that pervasively populates vegetable bins, squash, with nutty smelling cumin and pungent curry powder.