Sauté Today Recipe Collection

Delicious recipes for the sauté pan.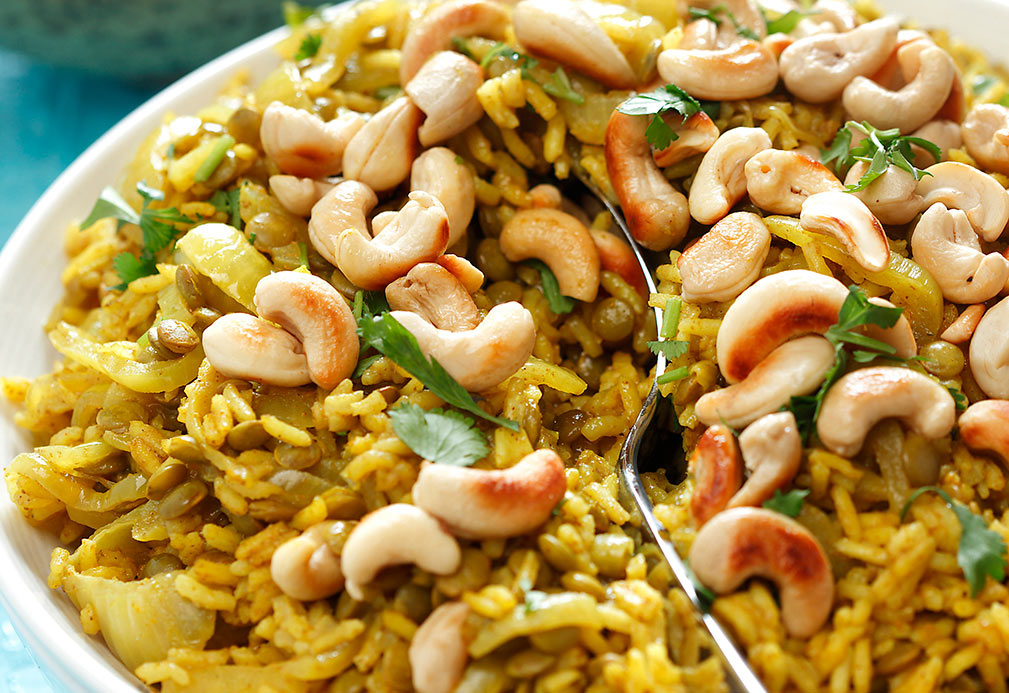 Pilafs are a great example of the transformative power of sautéing. Without it, this would be just another rice dish. Instead, onions are sautéed in canola oil for maximum flavor, then curry powder is added to create one of the great Indian side dishes. Serve it with chicken or lamb curry, or grilled chicken or fish. With the addition of lentils and cashews, also sautéed in canola oil, this is a high-protein, low-fat, high-fiber choice that could also be eaten as a vegetarian entrée.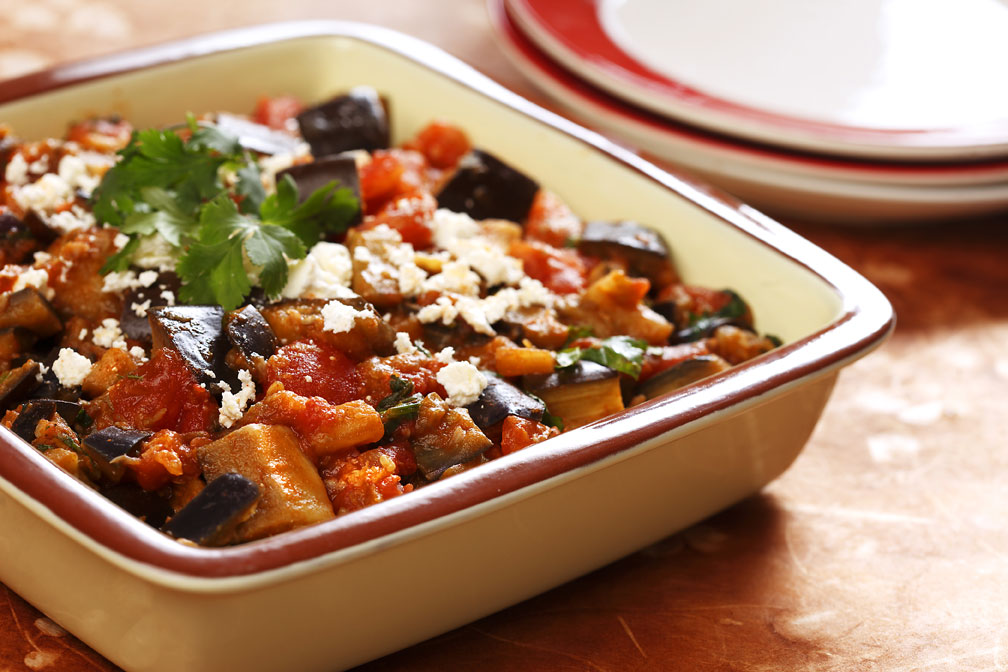 Eggplant is tricky to cook because its spongy texture soaks up so much oil that it can become greasy. The solution is to use the "sweating" technique, which means to sauté the vegetable quickly, then cover the pan so it softens in its own juices. That way the natural eggplant flavor really shines through. Another tip with eggplant is to pare off only part of the skin so that some of the pieces become soft and some stay firmer when cooked. To serve this Moroccan dish as a vegetarian main course, ladle over cooked couscous or rice pilaf and sprinkle with a little feta cheese. Or, serve it as an accompaniment to grilled lamb or lamb chops.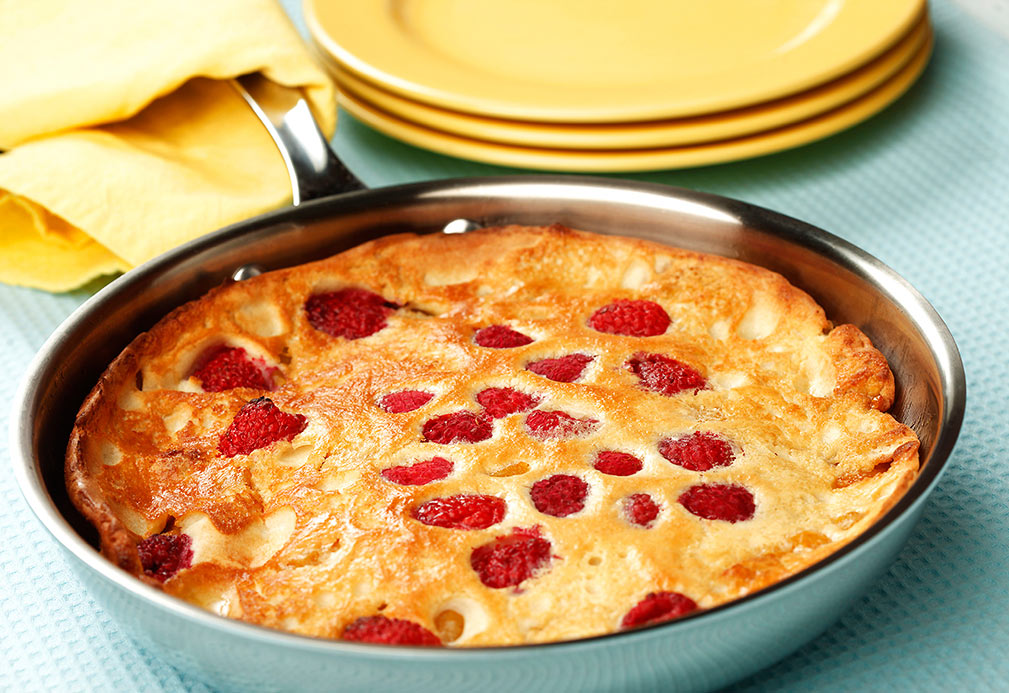 Variations of this dish are served in Austria, Germany and the U.S., where the Pennsylvania "Dutch" (who were German) are said to have introduced it. Traditionally made with apples or raisins, it gets a sunny lift with seasonal fruit and berries. Because it's a one-pan preparation, it's much easier than making individual pancakes or waffles for breakfast or brunch. Be sure to use a skillet with sloped sides rather than a straight-sided sauté pan so that the batter can glide up the sides as it puffs in the oven.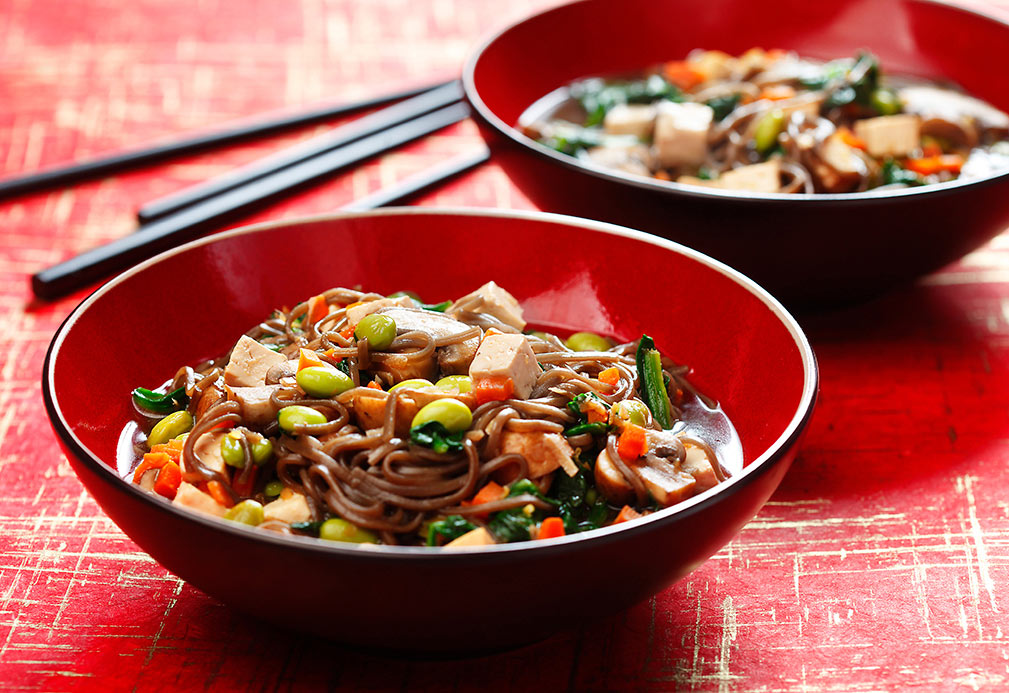 Instead of high-sodium packaged ramen for lunch, try soba "buckwheat noodles" with a protein-packed vegetarian sauté. Because mushrooms tend to soak up so much oil, they are "sweated" in a covered pan so that they soften in their own juices. While tofu is the traditional protein in this Japanese dish, you can substitute leftover cubed chicken or turkey for the tofu, and peas for the edamame, if you like.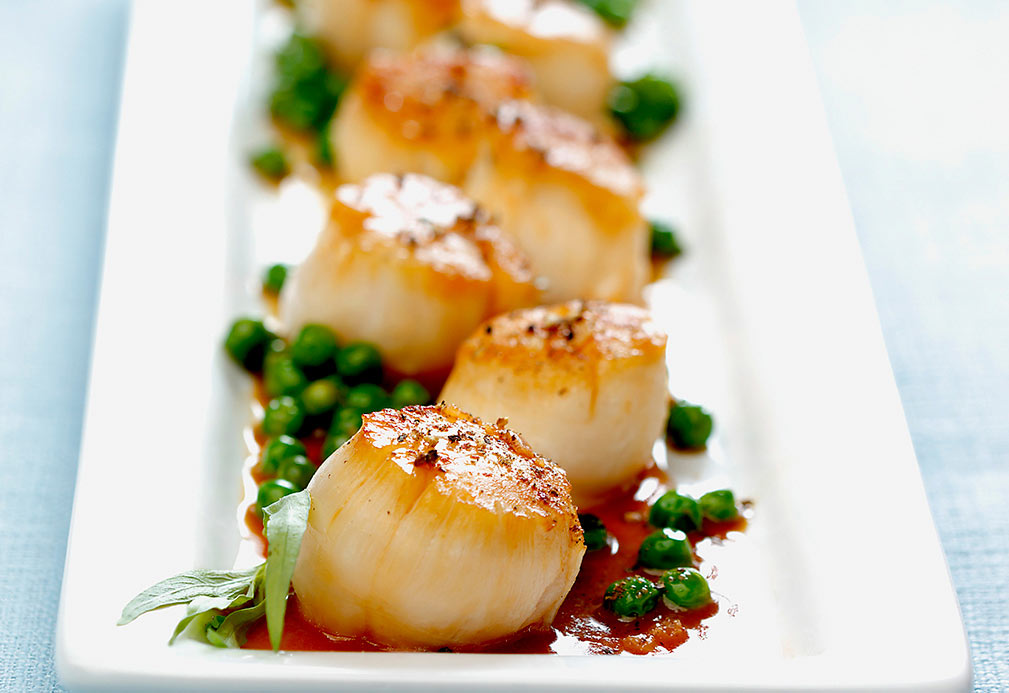 For this classic French sauté, plump scallops are seared in hot oil, then the pan is deglazed with liquid to release the brown bits clinging to it.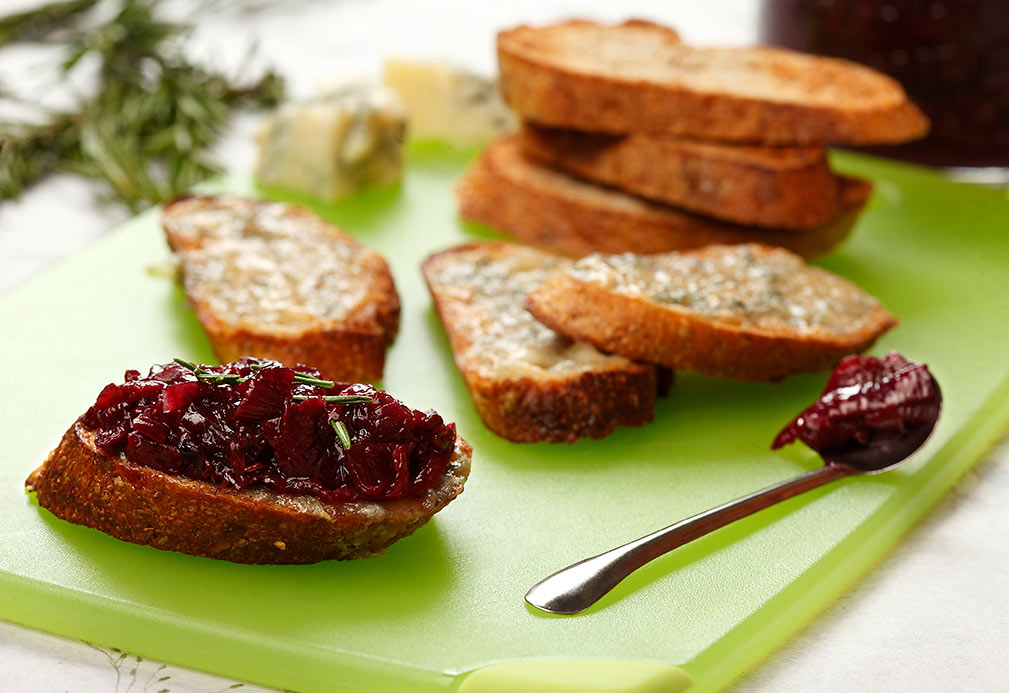 Sautéing onions with a little bit of sugar is a classic technique for coaxing out sweetness.