Apple and Pear Dessert
With a brief turn in the pan, diced apples and pears transform into a quick dessert – or even a special breakfast! The mild taste and light texture of canola oil works well with fruits' delicate flavors.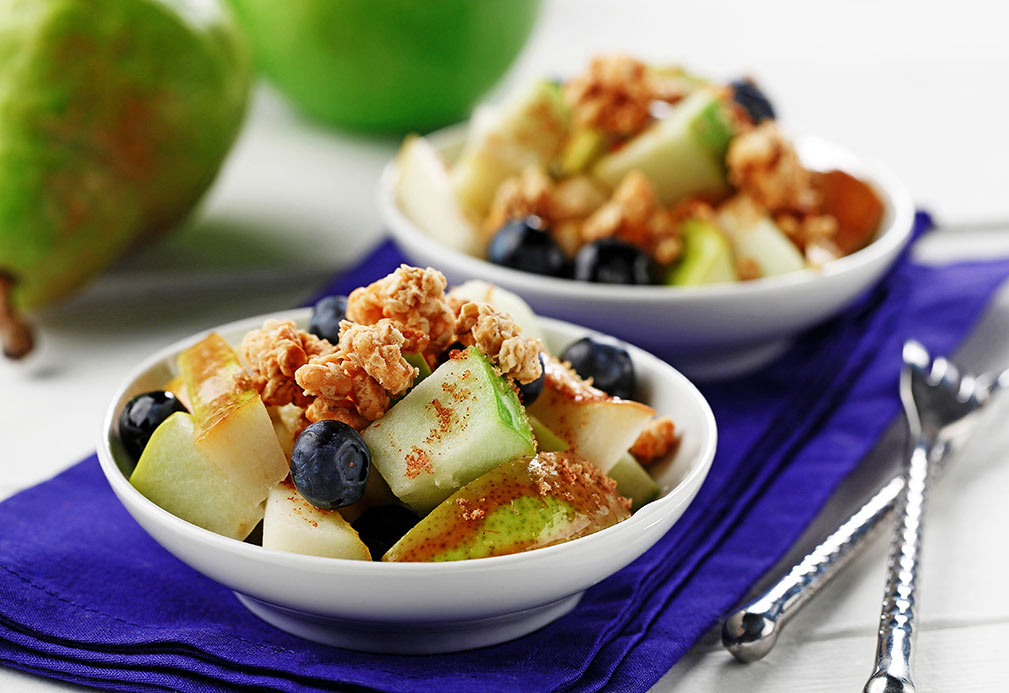 INGRÉDIENTS
2 tsp canola oil 10 mL
1 cup green apple, diced 250 mL
1 cup pear, diced 250 mL
2 Tbsp blueberries 30 mL
1 1/2 Tbsp brown sugar 20 mL
1 tsp cinnamon 5 mL
1/2 tsp ground ginger 2 mL
4 Tbsp your favorite granola 60 mL
PRÉPARATION
1. In sauté pan, heat canola oil and sauté apple and pear. When fruits become lightly soft, add brown sugar, cinnamon and ginger. Stir to combine. Add blueberries and gently stir until warm.
2. Top with granola and serve.
RENDEMENT
4 servings
PORTION
2/3 cup (150 mL)
VALEUR NUTRITIVE
Per Serving
| | |
| --- | --- |
| Calories | 130 |