Spicy Peanut Chicken Stir Fry with Shiitake Mushrooms
Stir frying is simple but requires a basic understanding of timing, sequence and the amount of heat required.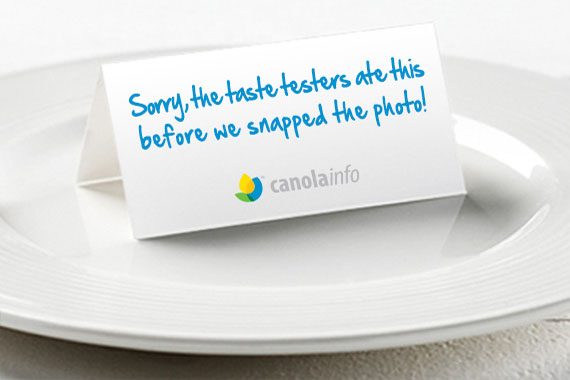 INGRÉDIENTS
2 Tbsp sodium reduced soy sauce 30 mL
1 Tbsp hoison sauce 15 mL
2 Tbsp seasoned rice vinegar 30 mL
1 Tbsp cornstarch 15 mL
3 Tbsp sweet chili sauce 45 mL
2 cloves garlic, minced
1 Tbsp minced ginger 15 mL
3 green onions, chopped
1 lb chicken strips 500g
3 Tbsp canola oil 45 mL
 1 onion, thinly sliced
2 red peppers, thinly sliced
1 lb broccoli, cut into bite size pieces 500g
2 medium carrots, peeled and sliced diagonally
1/2 lb shiitake mushrooms 250g
salt and pepper to taste
cooked rice
1/3 cup chopped, toasted peanuts 75 mL
PRÉPARATION
1. Combine soy sauce, hoison sauce, seasoned rice vinegar, cornstarch, sweet chili sauce, garlic, ginger, and green onions in medium glass (non-reactive) bowl. Reserve half of the marinade. Stir chicken strips into the other half of the marinade, to combine all ingredients. Let stand 15 minutes for flavors to develop.
2. Pour canola oil into large wok and place over medium high heat. Add chicken mixture and stir fry until chicken is golden brown and just cooked through. Remove chicken from pan and set aside.
3. Add vegetables to the pan. Season mixture with salt and pepper. Cook and stir vegetables just until browned and tender crisp, about 5 minutes. Add remaining marinade and the chicken to the vegetables. Reduce heat to low and just heat mixture until corn starch is thickened, about 1 minute. Spoon over cooked rice and garnish with toasted peanuts.
RENDEMENT
6 to 8 servings
PORTION
VALEUR NUTRITIVE
Per Serving
| | |
| --- | --- |
| Calories | 310 |