Aji Amarillo Paste
Use this versatile pepper paste in salad dressings, with sautéed vegetables or to season grilled fish. Canola oil's neutral taste helps maintain the peppers' smoldering heat.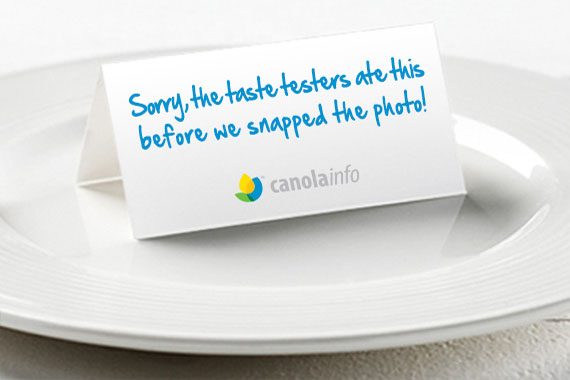 Ingredients
1 lb aji amarillo* peppers 500 g
2 Tbsp canola oil 30 mL
Instructions
1. Cut peppers in half and discard veins and seeds. Wash hands thoroughly or wear plastic gloves to protect from heat of peppers.
2. In saucepan, cover peppers with water and boil until soft, about 10 minutes. Drain and cool.
3. Once cool enough to handle, remove skin from peppers. Place in food processor and add canola oil. Process until smooth. To thin paste, add water by spoonful until desired consistency. Store in refrigerator for up to three days or freeze in ice cube trays and store in plastic bags for up to three months.
* Cook's Tip: For more heat, substitute aji amarillo peppers with habanero or Scotch bonnet peppers. For less heat, use jalapeño.
Yield
30 servings
serving size
1 Tbsp (15 mL).
nutritional analysis
Per Serving
Calories
15
Total Fat
1 g
Saturated Fat
0 g
Cholesterol
0 mg
Carbohydrates
1 g
Fiber
0 g
Sugars
1 g
Protein
0 g
Sodium
0 mg
Potassium
0 mg