Black Bean Brownies
A dessert you can feel great about, these brownies offer protein, fiber and a smooth texture thanks to black beans. Canola oil is a baking no-brainer with less saturated fat than other cooking oils, a light texture and neutral flavor.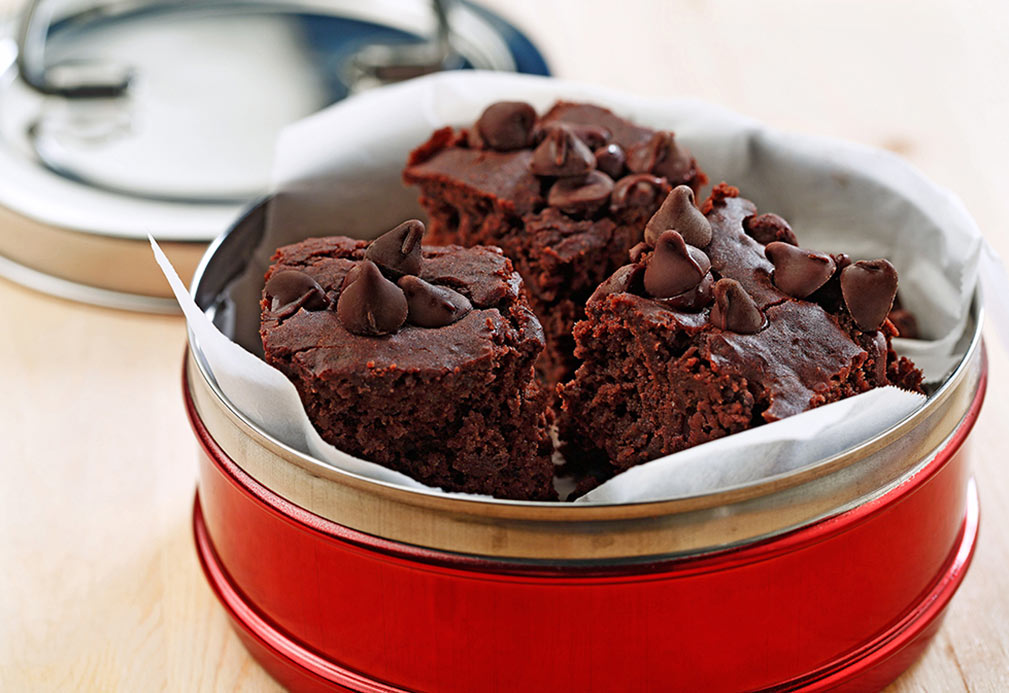 Ingredients
canola oil cooking spray
1 can (15.5 oz/460 mL) black beans, rinsed and drained
1/4 cup canola oil 60 mL
2/3 cup semisweet chocolate chips 150 mL, divided
2 eggs
1/3 cup cocoa 75 mL
3/4 cup brown sugar 175 mL
1 tsp baking powder 5 mL
1 tsp vanilla 5 mL
Instructions
1. Preheat oven to 350 °F (180 °C). Spray 8" x 8" (20 x 20 cm) baking dish with canola oil cooking spray.
2. In blender or food processor, place beans, canola oil and 1/3 cup (75 mL) chocolate chips and blend well.
3. Add eggs, cocoa, brown sugar, baking powder and vanilla to mixture and blend until smooth.
4. Transfer mixture to baking dish and sprinkle remaining chocolate chips on top.
5. Bake 20-25 minutes or until inserted toothpick comes out clean. Store in refrigerator.
Yield
12 squares
serving size
1 square
nutritional analysis
Per Serving
Calories
186
Total Fat
8 g
Saturated Fat
2 g
Cholesterol
31 mg
Carbohydrates
26 g
Fiber
3 g
Sugars
19 g
Protein
4 g
Sodium
54 mg
Potassium
182 mg