Brussels Sprout, Blueberry and Walnut Slaw
The nutrient-rich ingredients in this delicious slaw make it a smart choice for athletes. Brussels sprouts and blueberries provide vitamins, minerals, fiber and phytonutrients. Walnuts and canola oil are among the top 10 food sources of plant-based omega-3 fat, and may help protect the heart.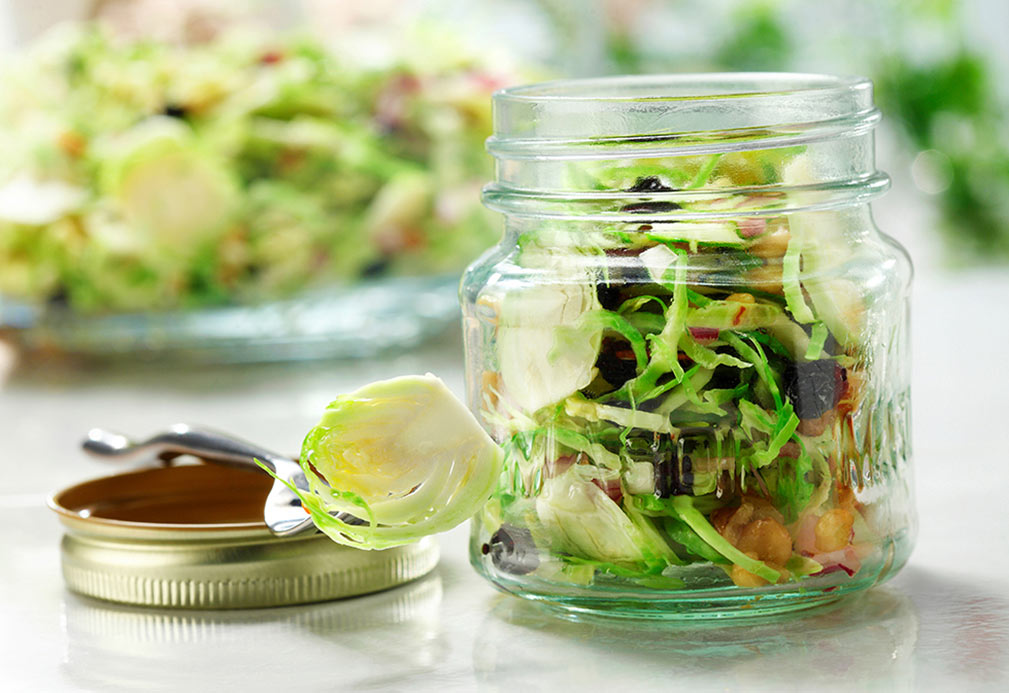 Ingredients
1 lb fresh Brussels sprouts, ends trimmed, thinly sliced * 500 g
1/4 cup chopped walnuts 45 mL
1/2 cup finely chopped red onion 125 mL
1/2 cup dried blueberries 125 mL
2 1/2 Tbsp canola oil 32 mL
2 1/2 Tbsp cider vinegar 32 mL
2 Tbsp granulated sugar 30 mL
1/2 tsp salt 2 mL
1/4 tsp crushed red pepper flakes 1 mL 
Instructions
1. In medium bowl, combine all ingredients. Refrigerate 30 minutes before serving.
Note: To thinly slice Brussels sprouts, put them in a food processor fitted with the slicing attachment or cut thinly with a knife as you would coleslaw.
Yield
8 servings
serving size
3/4 cup (175 mL)
nutritional analysis
Per Serving
Calories
140
Total Fat
7 g
Saturated Fat
0.5 g
Cholesterol
0 mg
Carbohydrates
16 g
Fiber
4 g
Sugars
8 g
Added Sugars
3 g
Protein
3 g
Sodium
160 mg
Potassium
256 mg