Chunky Avocado Black Bean Salsa
This hearty twist on salsa has a nice balance of spice and texture. Canola oil helps all the flavors meld together.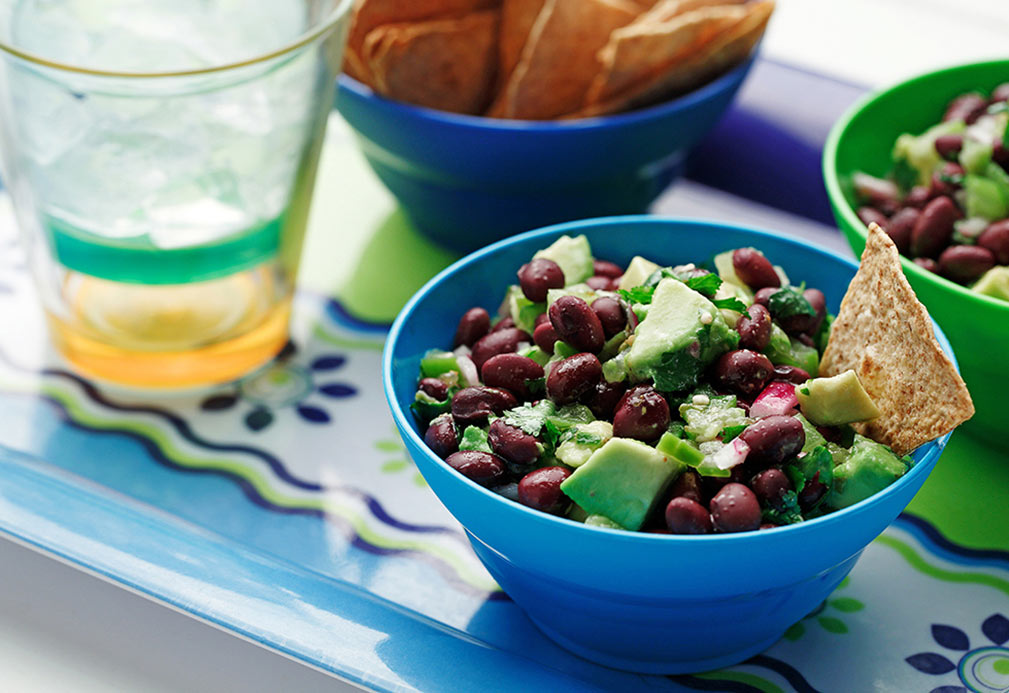 Ingredients
4 tomatillo, finely chopped
1 jalapeño, deveined, finely chopped
1/2 cup coarsely chopped cilantro 125 mL
1/4 cup finely chopped red onion 60 mL
2 cups cooked or canned black beans, rinsed and drained 500 mL
3 Tbsp canola oil 45 mL
1 1/2 Tbsp lemon juice 20 mL
1 1/2 Tbsp cider vinegar 20 mL
1/4 tsp salt 1 mL
1/2 tsp dried oregano flakes 2 mL
1 medium-sized avocado, chopped
Instructions
1. In bowl, combine all ingredients. Stir to combine.
2. Serve as side dish or appetizer.
Yield
12 servings
serving size
1/4 cup (60 mL)
nutritional analysis
Per Serving
Calories
100
Total Fat
6 g
Saturated Fat
0.5 g
Cholesterol
0 mg
Carbohydrates
9 g
Fiber
4 g
Sugars
1 g
Protein
3 g
Sodium
60 mg
Potassium
223 mg