Citrus Bars with Shortbread Crust
A nice light cookie bar that can be served for a spring brunch, Easter or Mother's Day.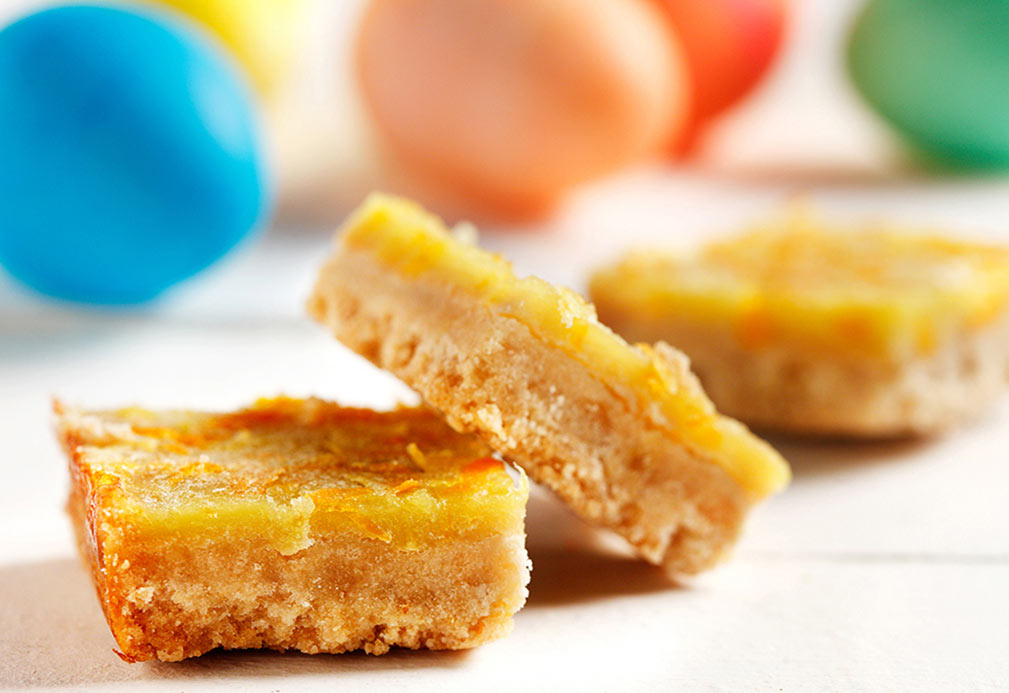 Ingredients
Shortbread Crust:
2 cups all-purpose flour 500 mL
1/2 cup brown sugar, packed 125 mL
1 tsp salt 5 mL
1 tsp lemon zest 5 mL
1/2 cup canola oil, cold 125 mL
Citrus Filling:
3 large egg yolks
3 tbsp granulated sugar 45 mL
3 tbsp freshly squeezed lemon juice 45 mL
1 tbsp canola oil 15 mL
2 tsp lemon zest 10 mL
2 tsp orange zest 10 mL
Instructions
1. Preheat oven to 375°F (190°C).
2. Prepare a 9x9-inch (22x22cm) pan with foil and spray with canola oil. Set aside.
3. In a bowl, combine flour, brown sugar, salt, lemon juice and canola oil until well combined. Press into the bottom of the prepared pan. Bake until light brown, about 20
to 24 minutes. Meanwhile prepare the filling.
4. In a medium bowl, whisk egg yolks, sugar, lemon juice, canola oil, lemon and orange zest. Pour over baked crust. Place back into oven for 12 to 15 minutes or until set.
5. Cool completely, using a sharp knife cut into squares or rectangles, dust with confectioners sugar if desired.
Yield
18 bars
serving size
1 bar
nutritional analysis
Per Serving
Calories
140
Total Fat
7 g
Saturated Fat
0.5 g
Cholesterol
0 mg
Carbohydrates
18 g
Fiber
0 g
Sugars
9 g
Protein
1 g
Sodium
130 mg