Cumin Crusted Fish
Sautéing is a quick cooking method. Canola oil's high smoke point makes it an ideal choice.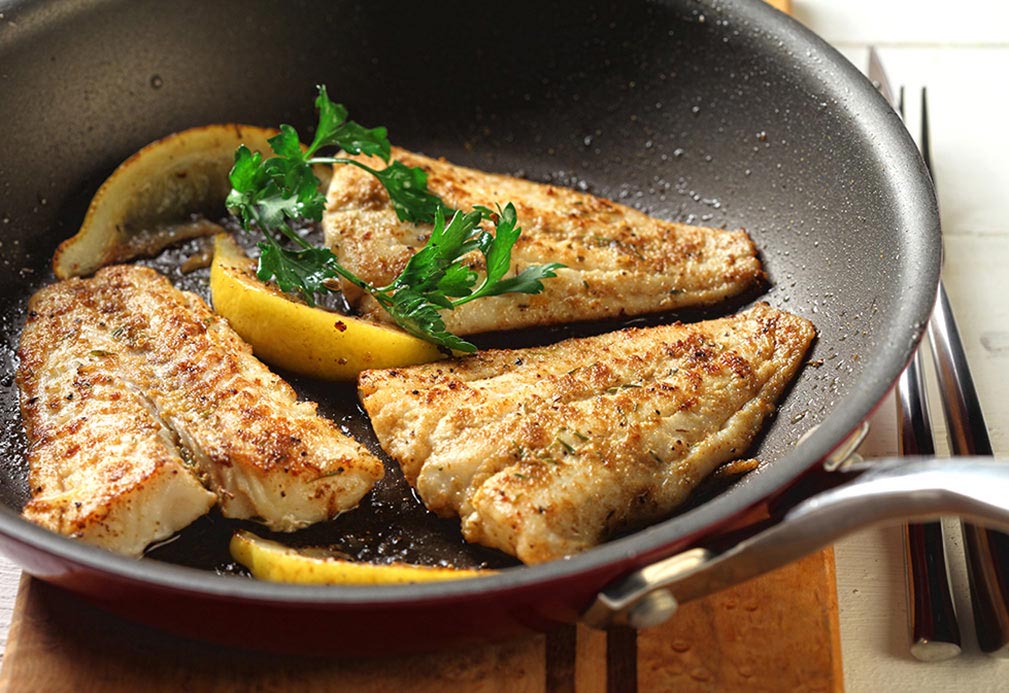 Ingredients
1/2 - 1 Tbsp ground cumin 7.5 - 15 mL
1/4 tsp thyme 1 mL
1 tsp paprika 5 mL
1/2 tsp lemon pepper 2 mL
1 lb white fish fillets (walleye, halibut, cod...) 500g
1/2 Tbsp canola oil 7.5 mL
2 Tbsp chopped parsley 30 mL
lemon or lime wedges
Instructions
1. In a small bowl, mix together cumin, thyme, paprika, and lemon pepper.
2. Rub spice mixture on both sides of fillets.
3. In a large skillet, set over medium heat, heat canola oil. Add fish fillets and cook until browned on both sides and fish is opaque in the center about 4 minutes per side.
4. Sprinkle with parsley and serve immediately with lemon or lime wedges.
Yield
4 servings
serving size
4 oz (125 g) fish
nutritional analysis
Per Serving
Calories
130
Total Fat
3.5 g
Saturated Fat
0 g
Cholesterol
100 mg
Carbohydrates
1 g
Fiber
1 g
Sugars
0 g
Protein
22 g
Sodium
100 mg
Potassium
465 mg