Grilled Citrus Chicken Skewers
This recipe is a great way to start the grilling season.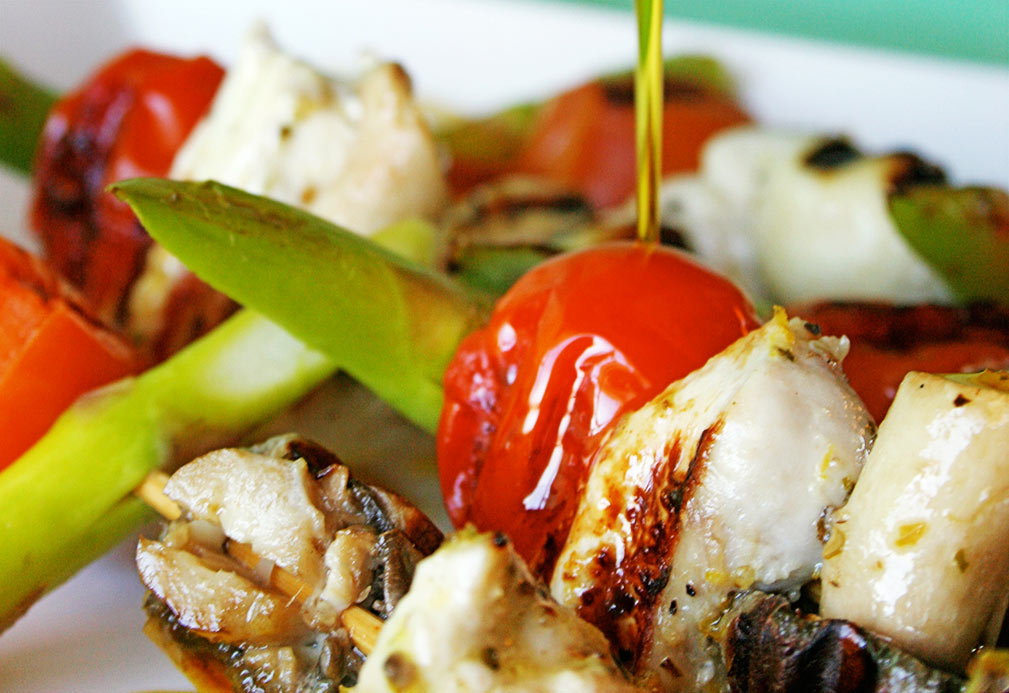 Ingredients
1/3 cup canola oil 75 mL
1 Tbsp lemon juice 15 mL
1 tsp grated lemon zest 5 mL
1/4 cup orange juice 60 mL
1 1/2 tsp dried oregano 7 mL
salt and pepper to taste
2 cloves garlic, minced
4 skinless, boneless chicken breasts, cut into 1 inch (2.5 cm) pieces
1 lb crimini mushrooms 500g
8 asparagus spears, cut into 2 inch (5 cm) spears
12 cherry tomatoes
8 (12 inch/30cm) grilling skewers (12 inch/30cm)
Instructions
1. In medium sized bowl, combine canola oil, lemon juice, lemon zest, orange juice, oregano, salt, pepper and garlic. Whisk until ingredients are well combined.
2. Add chicken, mushrooms, asparagus and tomatoes. Toss until well coated. Marinate for 20-30 minutes in the refrigerator.
3. Thread chicken pieces and vegetables alternately on skewers. Discard marinade.
4. Meanwhile, heat barbecue to medium heat. Grill skewers on lightly oiled grill, turning once with tongs. Grill until chicken cooked through, about 5 to 8 minutes.
Yield
5 to 6 servings
serving size
nutritional analysis
Per Serving
| | |
| --- | --- |
| Calories | 240 |