Creamy Mac and Cheese
Kid friendly and adult comfort food! This recipe is bound to be a big hit with the whole family.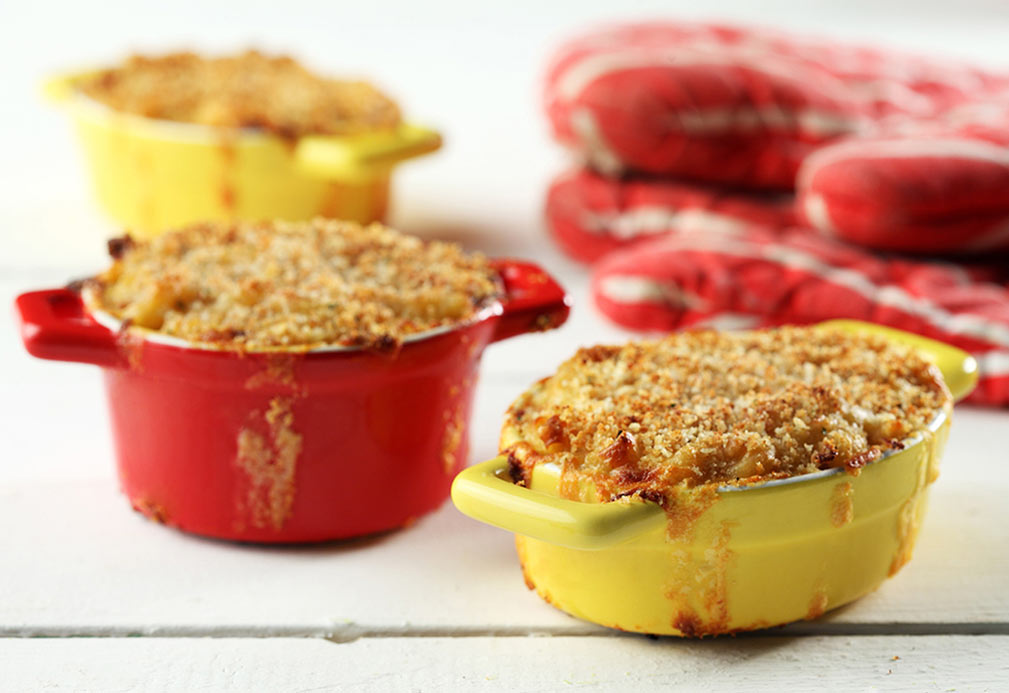 Ingredients
2 cups elbow macaroni 500 mL
3 Tbsp canola oil 45 mL
1/4 cup all-purpose flour 60 mL
2 1/2 cup milk 625 mL
1 1/2 cups shredded sharp cheddar cheese 375 mL
1 1/2 cups shredded Monterey Jack cheese 375 mL
1/2 cup grated Parmesan cheese 125 mL
1 tsp garlic powder 5 mL
1/2 tsp paprika 2 mL
1/2 tsp dry mustard 2 mL
2 Tbsp canola oil 30 mL 
1/2 cup Italian bread crumbs 125 mL
Instructions
1. In a pot of boiling water, lightly salt water and add macaroni; cook until tender. Drain and set aside.
2. In a saucepan, heat 3 Tbsp (45 mL) canola oil over medium heat. Stir in enough flour to make a roux. Add milk to roux slowly, stirring constantly. Stir in cheeses, garlic powder, paprika and dry mustard. Cook over low heat until cheese is melted and the sauce has thickened. Pour sauce over macaroni, mix and add to a large casserole dish.
3. In a skillet, add 2 Tbsp (30 mL) canola oil– over medium heat. Add breadcrumbs and brown. Spread over the macaroni and cheese. Bake at 350ºF (175ºC) for about 30 minutes. Serve.
Yield
8 servings
serving size
1 cup (250 mL)
nutritional analysis
Per Serving
Calories
540
Total Fat
31 g
Saturated Fat
14 g
Cholesterol
70 mg
Carbohydrates
36 g
Fiber
1 g
Protein
32 g
Sodium
1080 mg