Easy White Cake Over Fruit
Use your imagination to substitute other fruit combinations or even pie filling in the versatile cake! This recipes works well with sucralose or granulated sugar.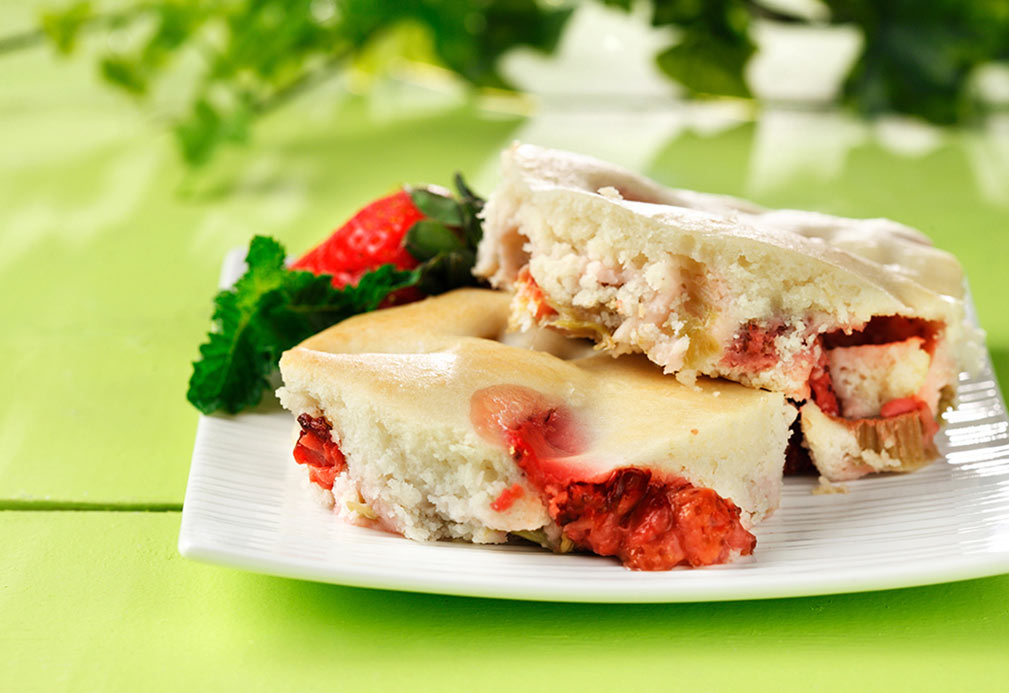 Ingredients
2 cups all-purpose flour 500 mL
1 cup sucralose sweetner 250 mL
2 1/2 tsp baking powder 12 mL
1 tsp salt 5 mL
1/3 cup canola oil 75 mL
1 egg
1 tsp vanilla extract 5 mL
1 cup skim milk 250 mL
2 cups rhubarb, chopped 500 mL
1 cup strawberries, washed and stemmed 250 mL
1/2 cup sucralose sweetner 125 mL
Instructions
1. Preheat oven to 350 °F (180 °C).
2. Combine flour, sucralose, baking powder, salt, canola oil, egg, vanilla and milk; blend until well mixed.
3. In oiled 9 x 13 inch (22 x 33 cm) cake pan, arrange rhubarb and strawberries. Sprinkle with second amount of sucralose. Cover fruit with cake mixture. Bake for 35 to 40 minutes or until the cake begins to brown.
Variations: Substitute other fruit combinations or pie filling.
Yield
15 servings
serving size
1 slice
nutritional analysis
Per Serving
Calories
130
Total Fat
5 g
Saturated Fat
0 g
Cholesterol
15 mg
Carbohydrates
17 g
Fiber
1 g
Protein
3 g
Sodium
120 mg