Gingerbread People
These Gingerbread people are mixture of spicy and sweet. Canola makes a perfect texture for this traditional cookie.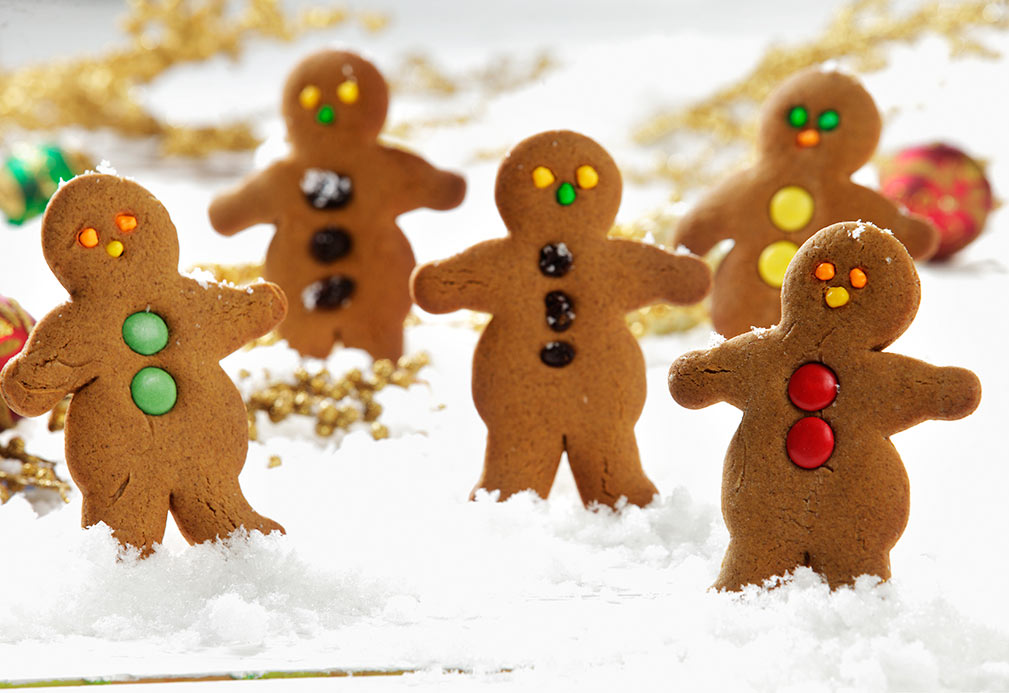 Ingredients
3 cups all-purpose flour 725 mL
1/2 tsp baking soda 2 mL
1 Tbsp ground cinnamon 15 mL
2 tsp ground ginger 10 mL
1/4 tsp ground cloves 1 mL
1/4 tsp salt 1 mL
3/4 cup canola oil 175 mL
1/2 cup packed brown sugar 125 mL        
1/2 cup molasses 125 mL
1 large egg
Instructions
1. In large bowl, combine flour, baking soda, cinnamon, ginger, ground cloves and salt. Set aside.
2. In large bowl, whisk canola oil, brown sugar, molasses and egg. With wooden spoon, gently add all of flour mixture all at once. Mix only until it gathers, about 3 minutes.
3. Pat into disc, wrap with plastic film. Refrigerate for 1 hour to firm. Remove about one fourth of the dough, (keeping remainder refrigerated until ready to use) place on a floured surface. Roll out to about the thickness of a pie crust (1/4 inch/.05 cm). 
4. Preheat oven to 350 °F (180 °C). Prepare two baking sheets with parchment paper. Set aside. 
5. Using cookie cutter, cut dough. Place on prepared baking sheet. Fill sheet with cut cookies, separating by 1/2 inch (1 cm).  
6. Bake in preheated oven until dry looking on the top, about 10 to 12 minutes.
7. Keep cookies on pan to cool complete prior to placing them on wire rack.
Tip: You can place raisins and candies into the dough prior to baking to create the eyes, buttons and mouth. 
Yield
24 to 36 cookies
serving size
1 cookie
nutritional analysis
Per Serving
Calories
150
Total Fat
7 g
Saturated Fat
0.5 g
Cholesterol
10 mg
Carbohydrates
20 g
Fiber
0 g
Protein
2 g
Sodium
60 mg