Green Bean Saltado
A twist on the Peruvian classic lomo saltado, this recipe showcases green beans, which are popular during the holidays. Green beans have high levels of carotenoids and canola oil helps keep the dish's saturated fat content to a minimum compared to typical holiday sides.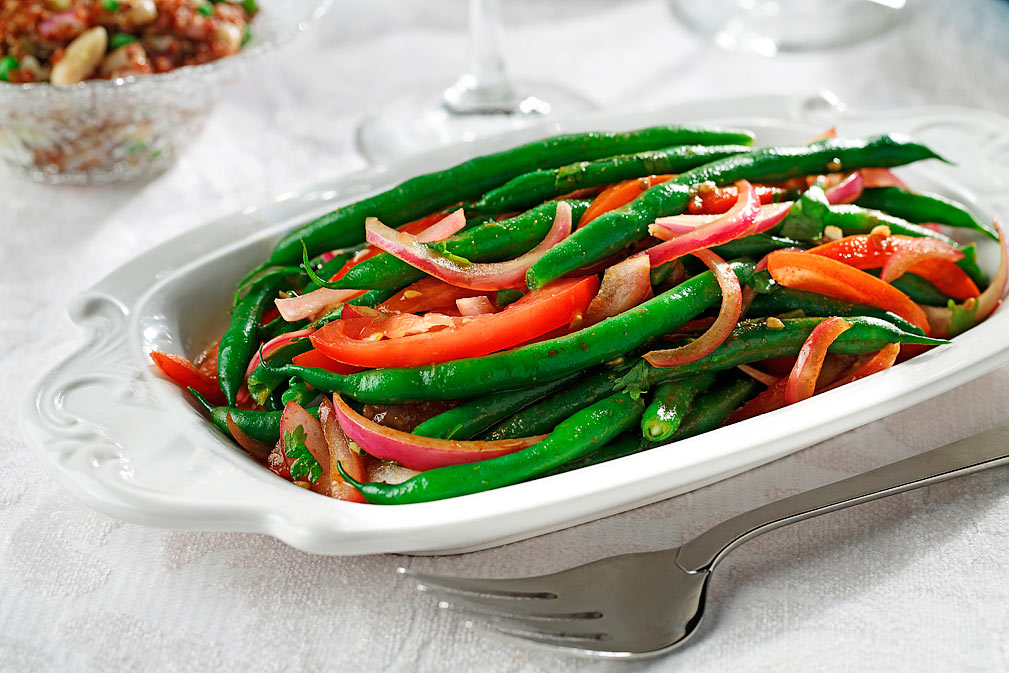 Ingredients
2 Tbsp canola oil 30 mL
8 oz green beans, ends trimmed 250 g (about 1 cup/250 mL)
2 medium red onions, cut into strips
1 clove garlic, minced
1 Tbsp aji amarillo (or mild chili) paste 15 mL
2 Tbsp balsamic vinegar 30 mL
3 Tbsp low-sodium soy sauce 45 mL
2 tsp cumin 10 mL
2 tomatoes, seeded, sliced into narrow strips
1/2 cup chopped cilantro 125 mL
Instructions
1. In large sauté pan or wok, heat canola oil over medium-high heat. Add green beans and cook 5 minutes.
2. Add onion, garlic, paste, vinegar, soy sauce and cumin. Stir to combine.
3. Cook 3-5 minutes or until onions are fragrant but still hold their shape.
4. Add tomatoes and cook 1-2 minutes. Remove pan from heat and add cilantro. Stir to combine. Serve warm.
Yield
4 cups (1 L)
serving size
1 cup (250 mL)
nutritional analysis
Per Serving
Calories
140
Total Fat
8 g
Saturated Fat
0 g
Cholesterol
0 mg
Carbohydrates
15 g
Fiber
3 g
Sugars
8 g
Protein
3 g
Sodium
310 mg
Potassium
124 mg