Gribiche Oil
Recipe developed at The Culinary Institute of America (CIA) by Chef Instructor Brenda La Noue. See Chef Almir Da Fonseca prepare the recipe in the video.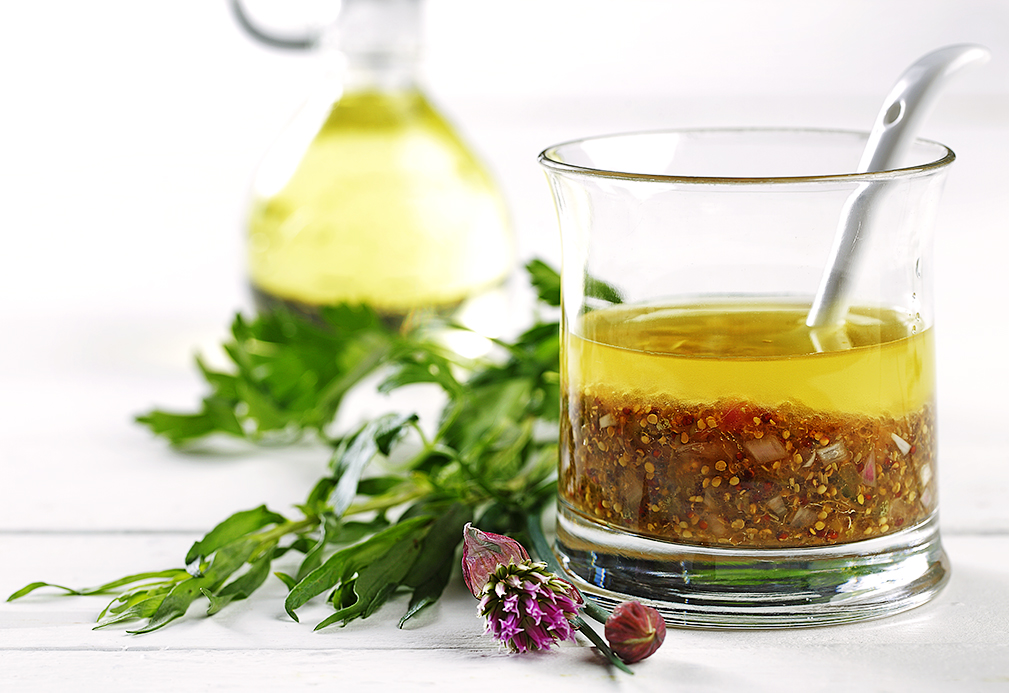 Ingredients
1/4 cup canola oil
1 1/2 tsp Dijon mustard, grainy
2 Tbsp Sherry vinegar
1 Tbsp shallots, minced
1 1/2 tsp capers, minced
1 1/2 tsp cornichon, minced
1/4 tsp tarragon, minced
1 tsp Italian parsley, minced
1/2 tsp chives minced
Instructions
1. In a mixing bowl, combine canola oil, Dijon mustard, vinegar, capers, cornichon, shallots, tarragon, parsley and chives and whisk together. Refrigerate immediately.
Note: The sauce can be refrigerated in a covered container for up to 2 days.
Yield
4 half-cup portions
serving size
nutritional analysis
Calories
130
Total Fat
14 g
Saturated Fat
1 g
Cholesterol
0 mg
Carbohydrates
1 g
Fiber
0 g
Sugars
0 g
Protein
0 g
Sodium
90 mg
Potassium
16 mg