Honey Lemon Vinaigrette
Canola oil's mild taste lets all the contrasting flavors shine through.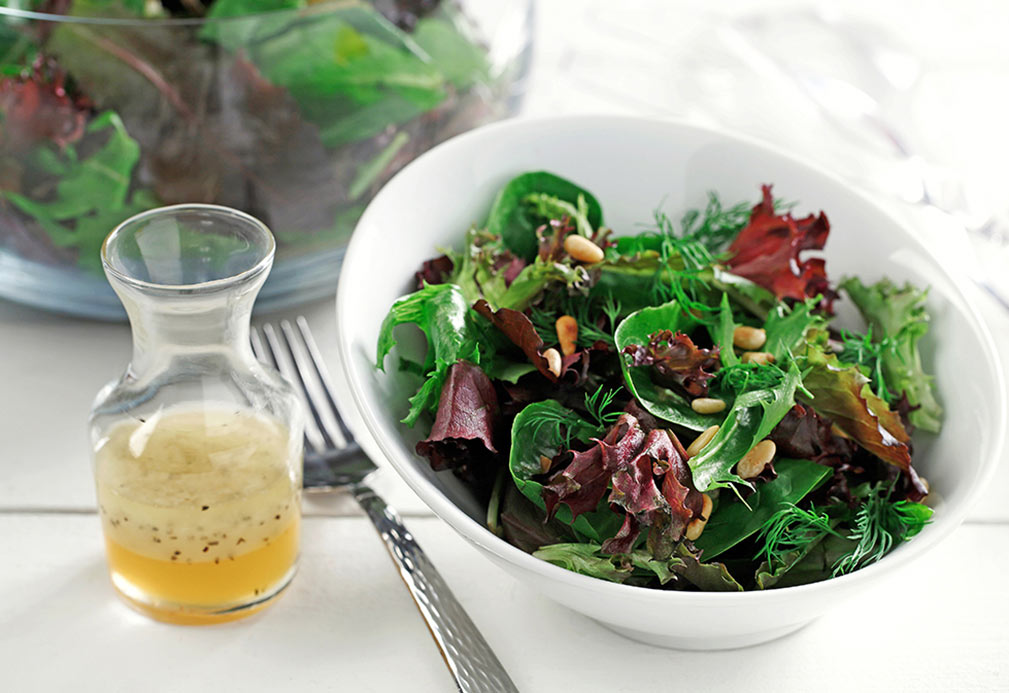 Ingredients
2 tsp finely minced lemon zest 10 mL
1/4 cup fresh lemon juice 60 mL
1 1/2 Tbsp honey 20 mL
1/4 tsp salt 1 mL
1/4 tsp ground black pepper 1 mL
1/4 cup canola oil 60 mL
Instructions
1. In medium bowl, whisk together lemon zest and juice, honey, salt and pepper. Slowly add canola oil, whisking briskly and continuously until emulsified. Serve with greens.
Yield
1/2 cup (125 mL)
serving size
1 Tbsp (15 mL)
nutritional analysis
Per Serving
Calories
60
Total Fat
6 g
Saturated Fat
0 g
Cholesterol
0 mg
Carbohydrates
3 g
Fiber
0 g
Sugars
3 g
Protein
0 g
Sodium
60 mg
Potassium
7 mg