Lucky Money Vinaigrette
This is a delightful alternative to ordinary salad dressings.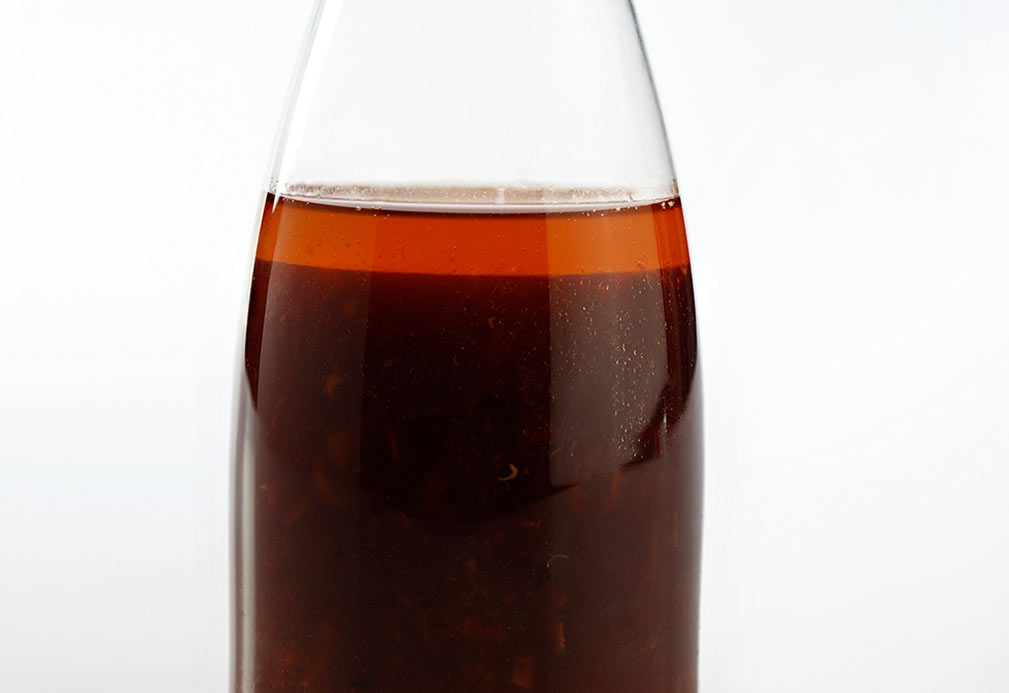 Ingredients
3/4 cup tomato clam juice 175 mL
1/4 cup canola oil 60 mL
3 Tbsp rice vinegar 45 mL
3 Tbsp oyster sauce 45 mL
2 Tbsp soy sauce 30 mL
2 Tbsp granulated sugar 30 mL
2 garlic cloves, crushed
1 tsp grated fresh ginger 5 mL
1/4 tsp red chili pepper flakes 1 mL
1/4 tsp sesame oil 1 mL
Instructions
1. Combine tomato clam juice, canola oil, vinegar, oyster and soy sauce, sugar, garlic, ginger, pepper flakes and sesame oil in a container with a tight-fitting lid. Mix well.
Yield
1 3/4 cups (425 mL)
serving size
Per 1 Tbsp (15 mL)
nutritional analysis
Per Serving
Calories
25
Total Fat
2 g
Saturated Fat
0.1 g
Cholesterol
0 mg
Carbohydrates
2 g
Fiber
<1 g
Protein
0 g
Sodium
207 mg