Peanut Satay Sauce
This peanut sauce uses canola oil for a lighter texture while retaining all the flavor you expect.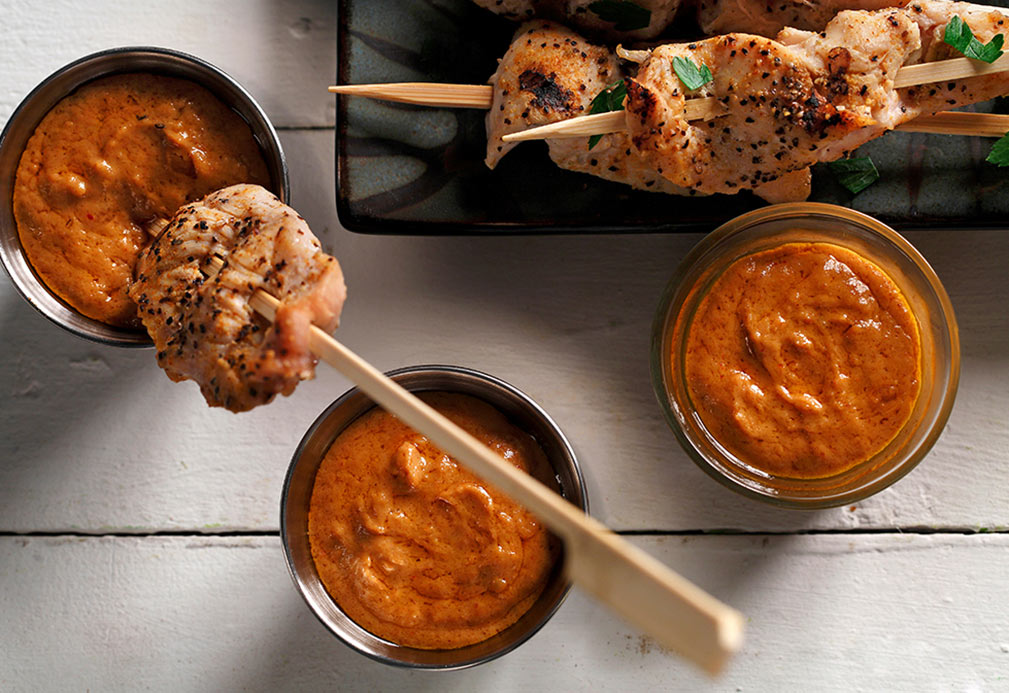 Ingredients
2 Tbsp canola oil 30 mL
1 Tbsp finely chopped ginger 15 mL
1 Tbsp red curry paste 15 mL
2/3 cup natural, smooth peanut butter 150 mL
1/2 cup water 125 mL
1 Tbsp brown sugar 15 mL
1 Tbsp low-sodium soy sauce 15 mL
juice of 2 limes
1/2 cup coconut milk 125 mL
3 Tbsp chopped, roasted peanuts 45 mL
Instructions
1. In saucepan, heat canola oil over medium heat. 
2. Add ginger and curry paste and sauté until fragrant, about 1 minute. 
3. Stir in peanut butter, water, brown sugar and soy sauce. Mix until well combined. 
4. Add lime juice and coconut milk. Mix until smooth.  
5. In bowl, place sauce and garnish with chopped peanuts.
Yield
1 2/3 cups (400 mL)
serving size
2 Tbsp (30 mL)
nutritional analysis
Per Serving
Calories
110
Total Fat
9 g
Saturated Fat
2.5 g
Cholesterol
0 mg
Carbohydrates
4 g
Fiber
1 g
Protein
3 g
Sodium
120 mg