Peppermint Chocolate Chunk Cookies
These rich, chunky chocolate cookies have just a hint of mint to refresh and delight your taste buds.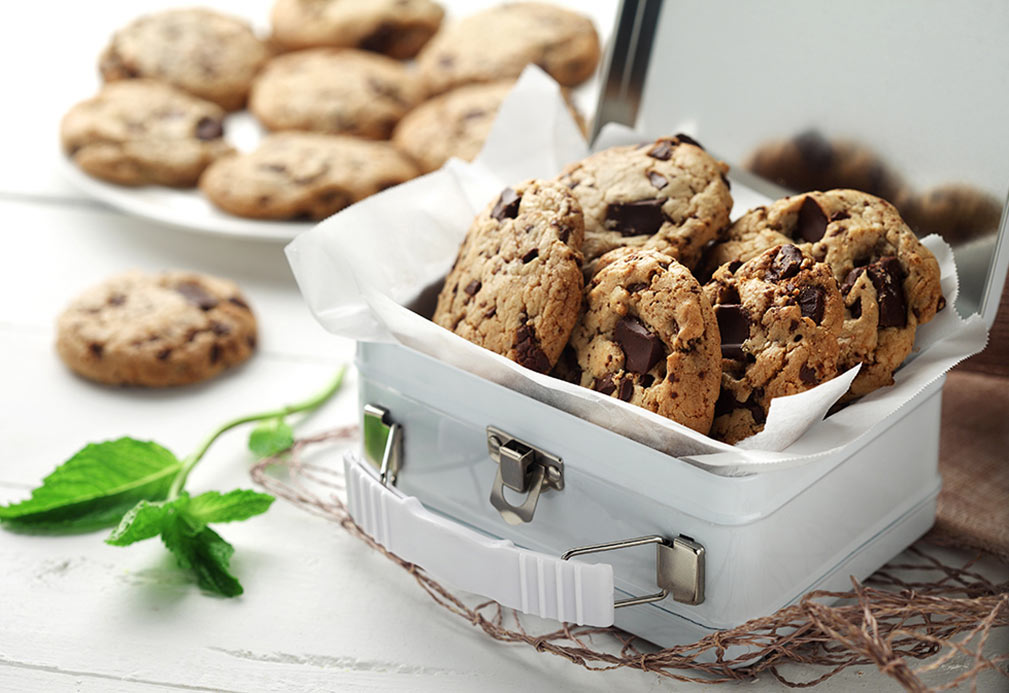 Ingredients
2 cups all-purpose flour 500 mL
1 cup cake flour 250 mL
1 tsp baking soda 5 mL
1/2 tsp sea salt 2 mL
1 cup canola oil 250 mL
1 1/2 cups packed brown sugar 375 mL
2 large eggs
2 tsp pure vanilla extract 10 mL
1/2 tsp peppermint extract 2 mL
12 oz semi-sweet chocolate cut into small chunks 350 g
Instructions
1. Preheat oven to 350 °F (180 °C). Line two baking sheets with parchment paper. Set aside.
2. In medium bowl, whisk together flours, soda and salt. Set aside.
3. In large bowl, whisk vigorously canola oil, brown sugar, eggs, vanilla and peppermint extracts. Fold in flour mixture, mixing well. Fold in chocolate chunks. 
4. Using an ice cream scoop, scoop dough onto prepared baking sheets. Press dough down firmly with palm of hand. 
5. Bake until firm to touch, about 9 to 12 minutes. Cool on pan for 20 minutes; remove to rack to cool completely.
Yield
4 dozen cookies
serving size
1 cookie
nutritional analysis
Per Serving
Calories
130
Total Fat
7 g
Saturated Fat
1.5 g
Cholesterol
10 mg
Carbohydrates
17 g
Fiber
1 g
Protein
2 g
Sodium
45 mg