Quick Dark Chocolate Brownies
These better-for-you brownies are rich in chocolate, but balanced in sweetness by almonds, which also add a little crunch.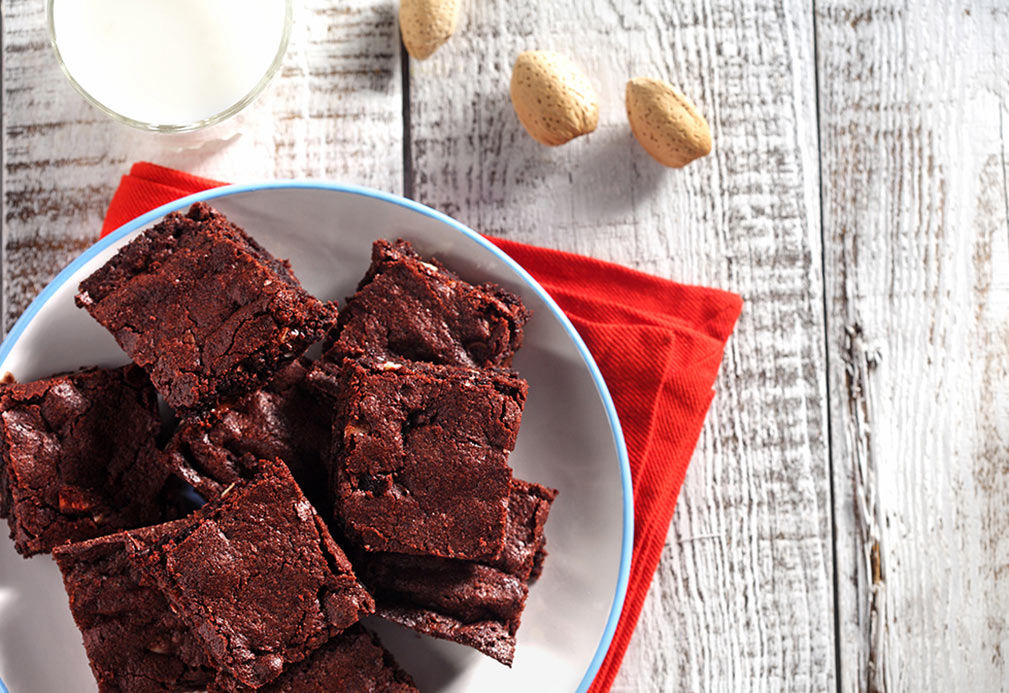 Ingredients
1 cup granulated sugar 250 mL
1/3 cup dark chocolate cocoa powder 75 mL
1/4 cup whole wheat flour 60 mL
1/4 cup all-purpose flour 60 mL
1/2 tsp baking powder 2 mL
1/4 tsp salt 1 mL
2 eggs, lightly beaten    
1/2 cup canola oil 125 mL
1 tsp vanilla extract 5 mL
1/4 cup dark chocolate chips 60 mL
1/3 cup chopped almonds 75 mL
Instructions
1. Preheat oven to 350 ˚F (180 ˚C).
2. In large bowl, combine sugar, cocoa powder, flours, baking powder and salt. In separate medium bowl, combine eggs, canola oil and vanilla. Combine egg mixture into flour mixture, mixing well. Stir in chocolate chips and almonds.
3. Spread batter in lightly greased 8 x 8 inch (20 x 20 cm) baking pan. Bake for 20 to 25 minutes or until toothpick inserted in the center comes out clean. Cool in pan on wire rack before slicing.
Yield
16 servings
serving size
1 brownie
nutritional analysis
Per Serving
Calories
130
Total Fat
6 g
Saturated Fat
1 g
Cholesterol
15 mg
Carbohydrates
19 g
Fiber
1 g
Protein
2 g
Sodium
55 mg