Engaging Appetizers Recipe Collection

Weddings and engagement parties go hand in hand with festive fare.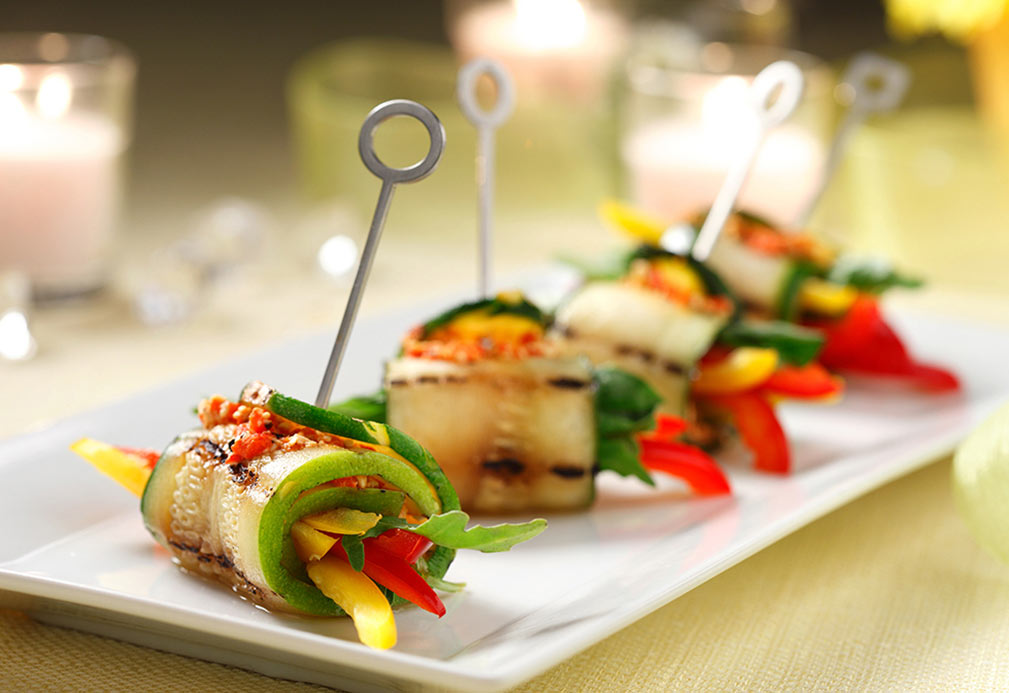 Tender, grilled zucchini makes a delicious wrapper for colorful, crisp vegetables, fresh herbs and a creamy feta spread, all rolled into beautiful, bite-sized bundles. It is a true vegetable celebration with grilled, roasted and fresh produce in each mouthwatering bite. Brushing the zucchini with canola oil before grilling gives it a rich, glossy appeal with minimal saturated fat.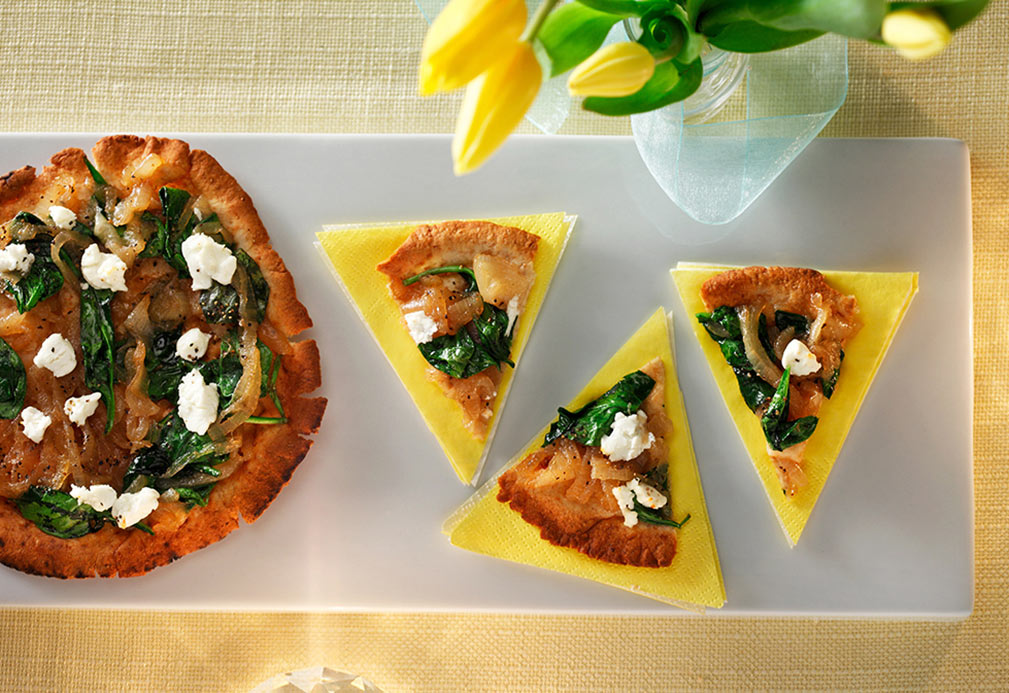 Caramelized onions are slow food at its very best and here make a glorious base for these rustic yet elegant pita pizzas topped with creamy goat cheese.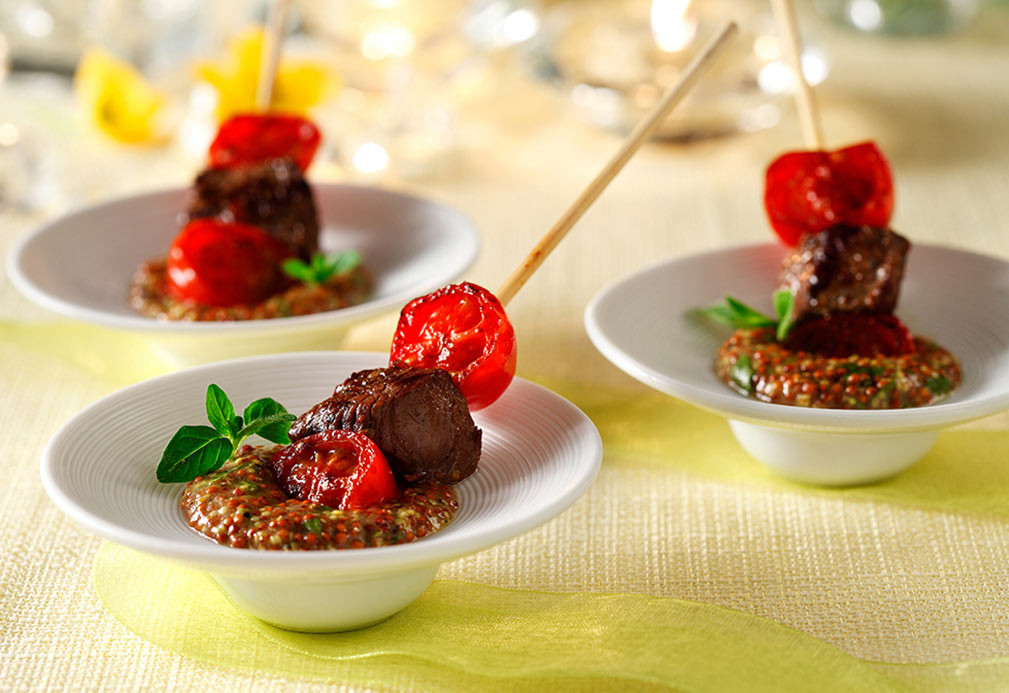 Each beef skewer is a luscious mouthful of perfectly grilled, tender steak and a plump grape tomato served with a tangy, herb-flecked mustard sauce for dipping.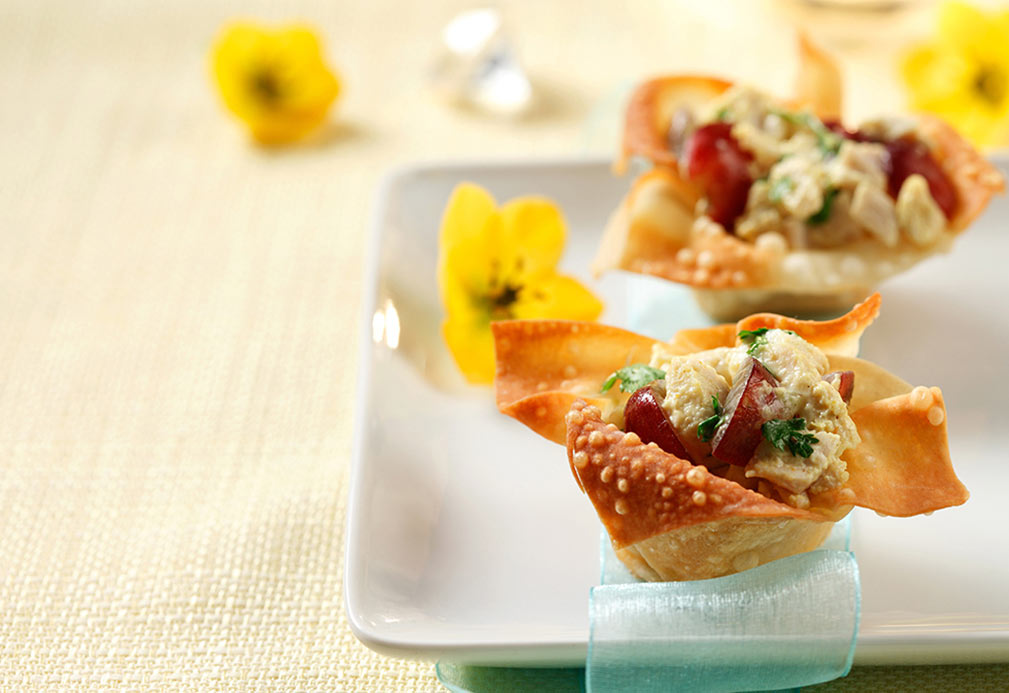 Wonton wrappers brushed with canola oil and baked in a mini-muffin tin make deliciously crunchy hors d'oeuvres that are much healthier than typical pastry cups. Here they hold an aromatic chicken salad that is studded with sweet grapes and crunchy almonds for an appetizer that has a huge wow factor but is surprisingly easy to make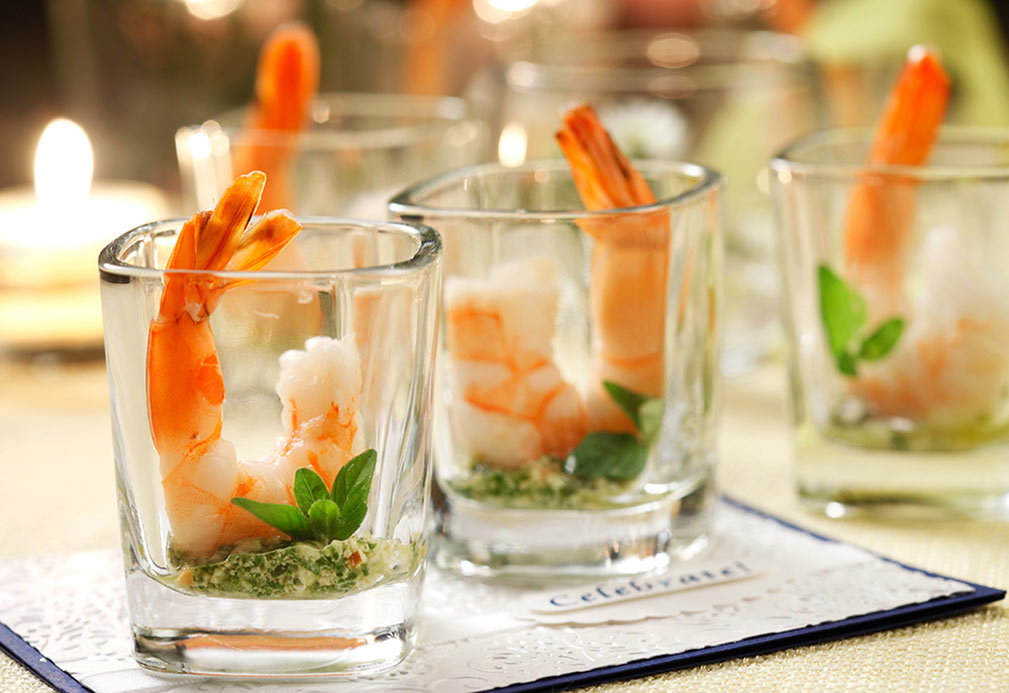 Shrimp cocktail is a can''t-miss crowd pleaser, but when paired with a lemony mint pesto and served individually in shot glasses, this simple pleasure is elevated to something truly elegant and special. The pesto is a breeze to make and using canola oil makes it low in saturated fat and lets the clean, clear flavors of the lemon and mint really shine through.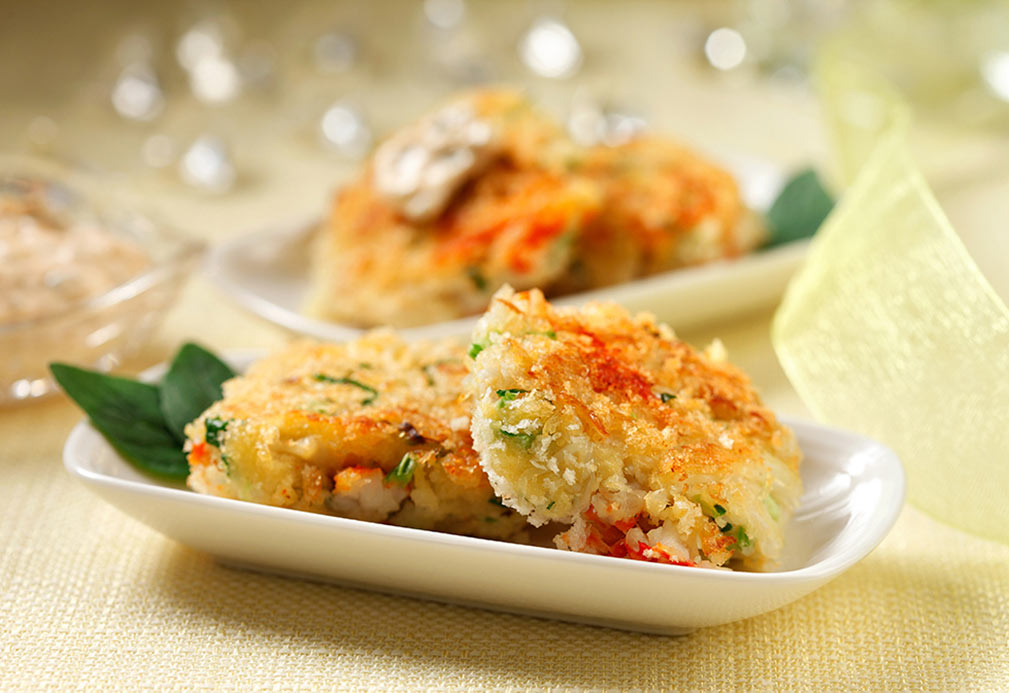 Unlike most pre-prepared crab cakes, which are deep-fried these let the flavor and succulence of the crab lead the way. The result is not only more delicious, but better for you, too. The crab is lightly seasoned with herbs and scallions, then held together with a minimal amount of canola oil mayonnaise, egg and breadcrumbs. The cakes brown up beautifully with just a small amount of heart-healthy canola oil.