Comfort Your Heart! Recipe Collection

"Comfort your heart" this winter with hearty and healthy entrées!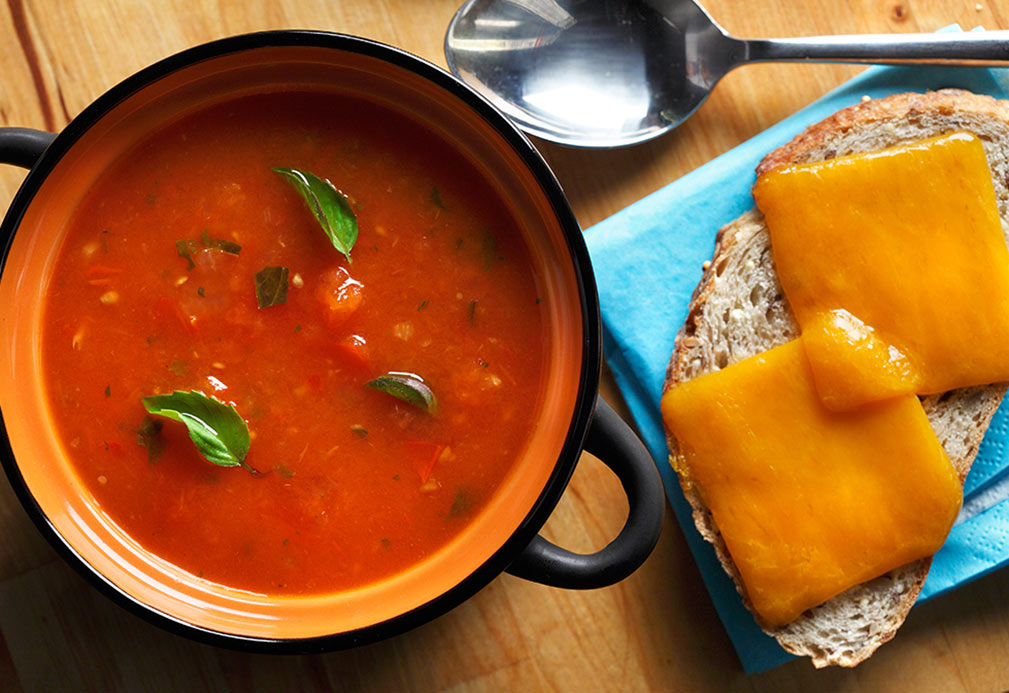 This hearty soup combines tomatoes with the classic flavors of basil, garlic, onions and red peppers for a healthy and comforting meal. Cooking vitamin A-packed tomatoes with heart-healthy canola oil allows for better absorption of vitamin A and other fat-soluble vitamins. The grilled cheese crostini offers the same taste as the classic sandwich, but with fewer calories and carbohydrates since it's open-faced.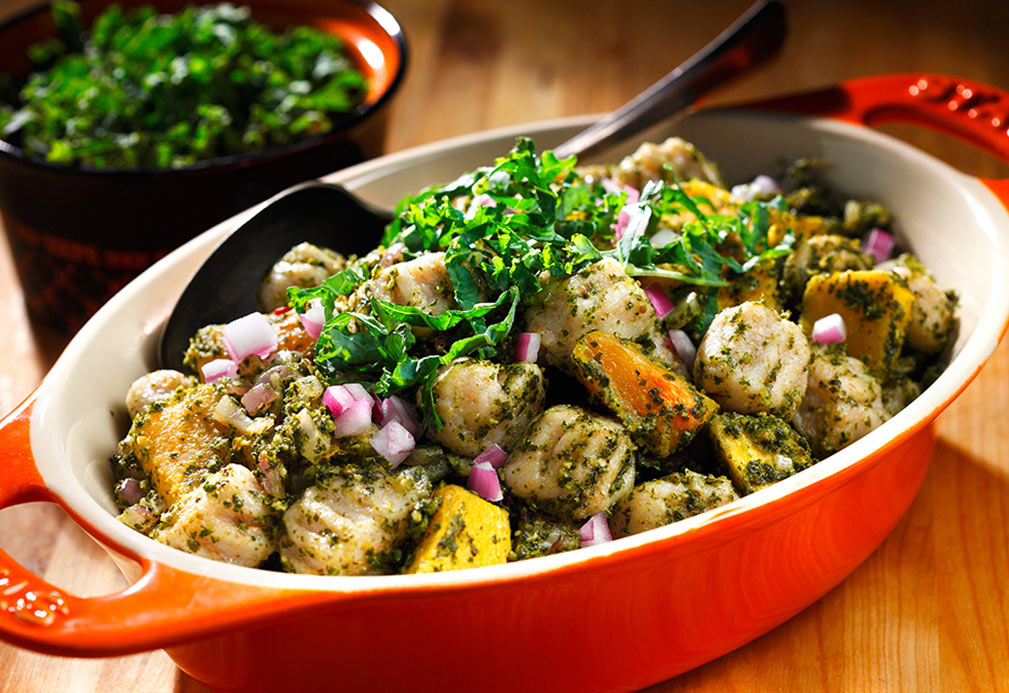 Hearty, whole grain gnocchi and the "superfood" kale lay the foundation for this nutrient-rich comfort dish. The winning combination of canola oil and walnuts give the meal two of the best sources of plant-based omega-3 fat available. Healthy convenience foods such as pre-packaged whole grain gnocchi and frozen cubed butternut squash save time in preparing the dish.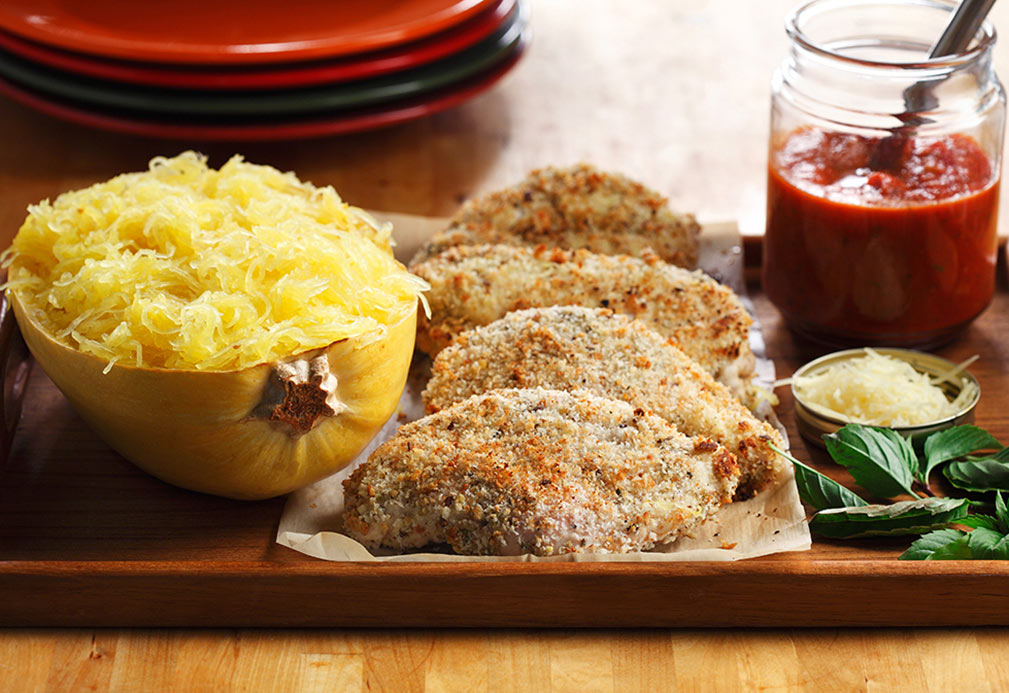 The trick to a crisp but healthy parmigiana is "bake-frying." Canola oil is ideal to bake-fry breaded chicken with in a very hot oven because of its high heat tolerance (smoke point 468 °F/242°C). Using spaghetti squash instead of angel hair pasta provides four times fewer calories per cup (174 versus 42 calories).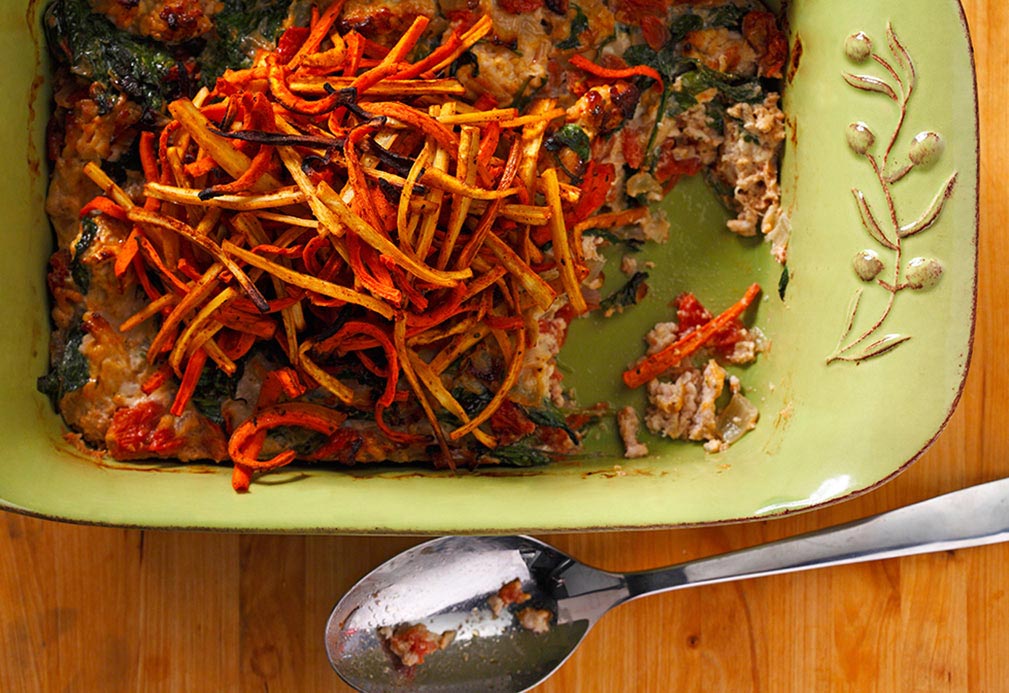 This casserole gets its wow factor from carrot and parsnips cut into matchstick fries, tossed with canola oil and baked until crispy and golden. The light texture and neutral taste of canola oil allows for the carrots and parsnips to get crispy while the flavors shine through. The frites are also good alone as a side dish or appetizer.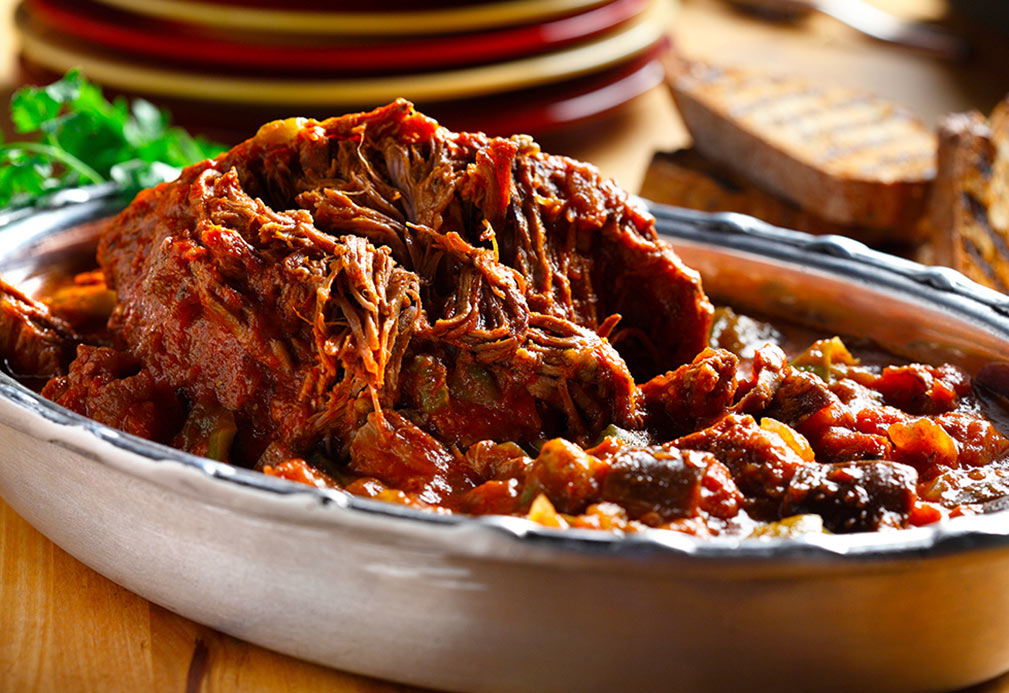 This dish can be made in a slow-cooker or the stovetop. Canola oil is used to make both the ragout and grilled bread because of its neutral flavor and heat tolerance. The ragout is served with bread to soak up the hearty and flavorful broth, but it can be served with pasta or polenta instead.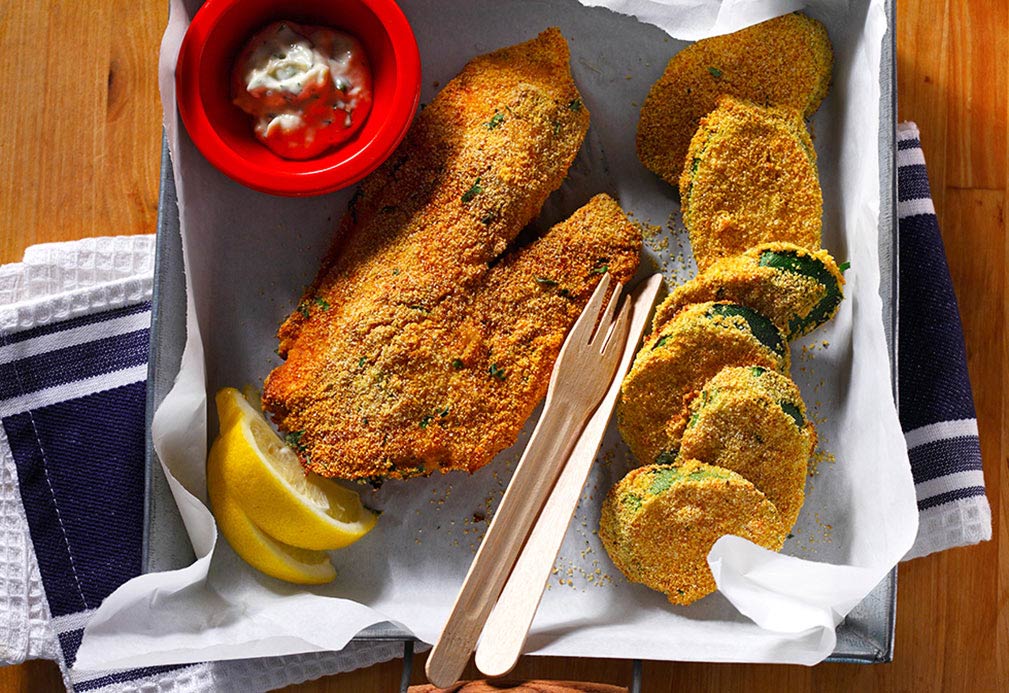 Get the crisp deliciousness of classic fish and chips without the heaviness and fat from frying. Here, white fish is breaded in cornmeal, misted with canola oil and baked at a high temperature so it''s crisp. The breaded zucchini slices are a fun way to get vegetables into this comfort food meal. It''s all served with a fresh lemony tartar sauce using a healthy base of canola oil mayonnaise.