Roasted Carrots and Parsnips
Try these honey roasted vegetables for your next meal!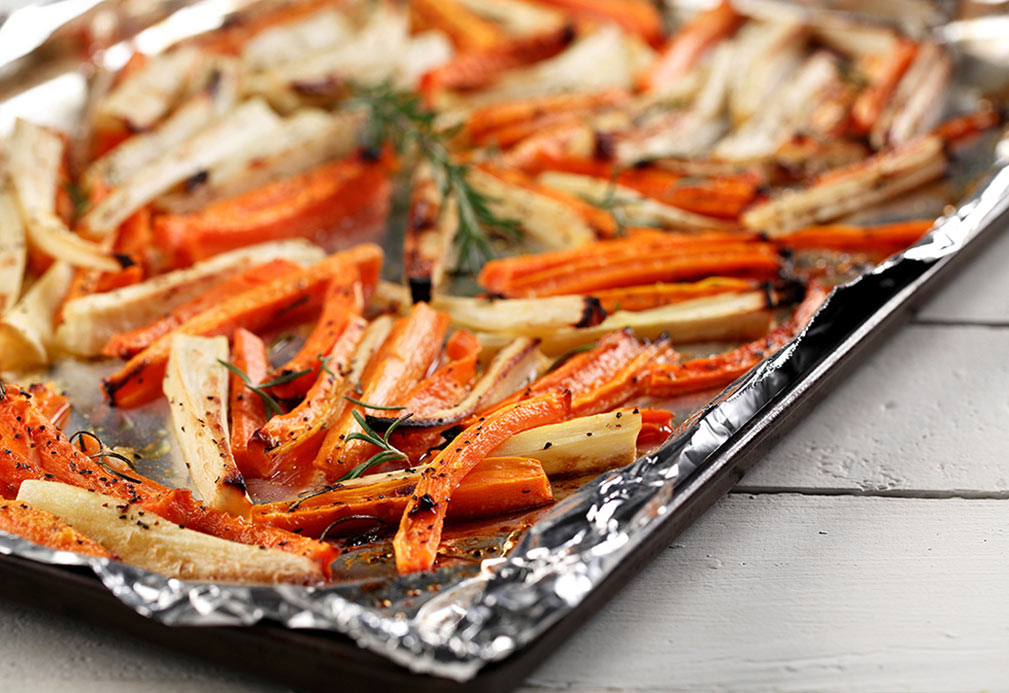 Ingredients
1 lb carrots, peeled and sliced lengthwise 500g
1 lb parsnips, peeled and sliced lengthwise 500g
2 Tbsp honey 30 mL
3 Tbsp canola oil 45 mL
1 clove garlic, minced
1 Tbsp chopped fresh rosemary 15 mL
salt and pepper to taste
Instructions
1. Prepare carrots and parsnips. Place in large plastic bag.
2. Combine honey, canola oil, garlic and rosemary in a small bowl. Mix well. Pour into plastic bag and shake to coat vegetables.
3. Empty carrots and parsnips on a foil-lined roasting pan. Roast at 350F (180 C) for 45-60 minutes, turning once or twice, until vegetables are tender and nicely browned.
Yield
6 to 8 servings
serving size
nutritional analysis
Per Serving
Calories
170
Total Fat
7 g
Saturated Fat
0.5 g
Cholesterol
0 mg
Carbohydrates
27 g
Fiber
6 g
Protein
2 g
Sodium
160 mg