Sauteed Bok Choy
One of the most delicious ways to eat baby bok choy. A great side dish to any meal. The bok choy cooks very quickly, so watch it carefully.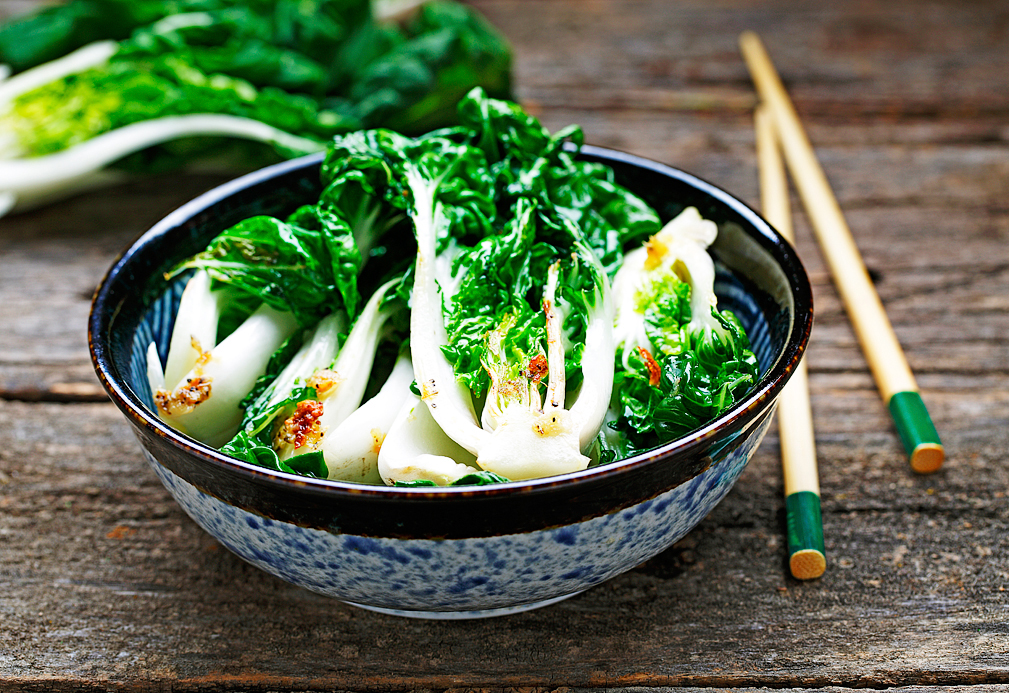 Ingredients
1 to 2 Tbsp canola oil 15 to 30 mL
2 cloves garlic, minced
1 Tbsp finely chopped fresh ginger 15 mL
1 lb baby bok choy, cut in half if larger than 2 inches (5 cm)
salt and pepper to taste
Instructions
1. Heat canola oil in saucepan over medium-high heat. Add garlic and ginger. Saute 30 seconds. Add bok choy and saute just until tender crisp. Season with salt and pepper. Serve immediately.
Yield
6 servings
serving size
nutritional analysis
Per Serving
Calories
50
Total Fat
5 g
Saturated Fat
0 g
Cholesterol
0 mg
Carbohydrates
2 g
Fiber
<1 g
Protein
1 g
Sodium
150 mg