Simple Canola Oil Pastry
Try this canola oil pastry recipe as a healthier alternative to traditional pastry recipes. By substituting canola oil for shortening or lard, you replace fats higher in saturated fatty acids with an oil which has the lowest level of saturated fatty acids. See the recipe video below.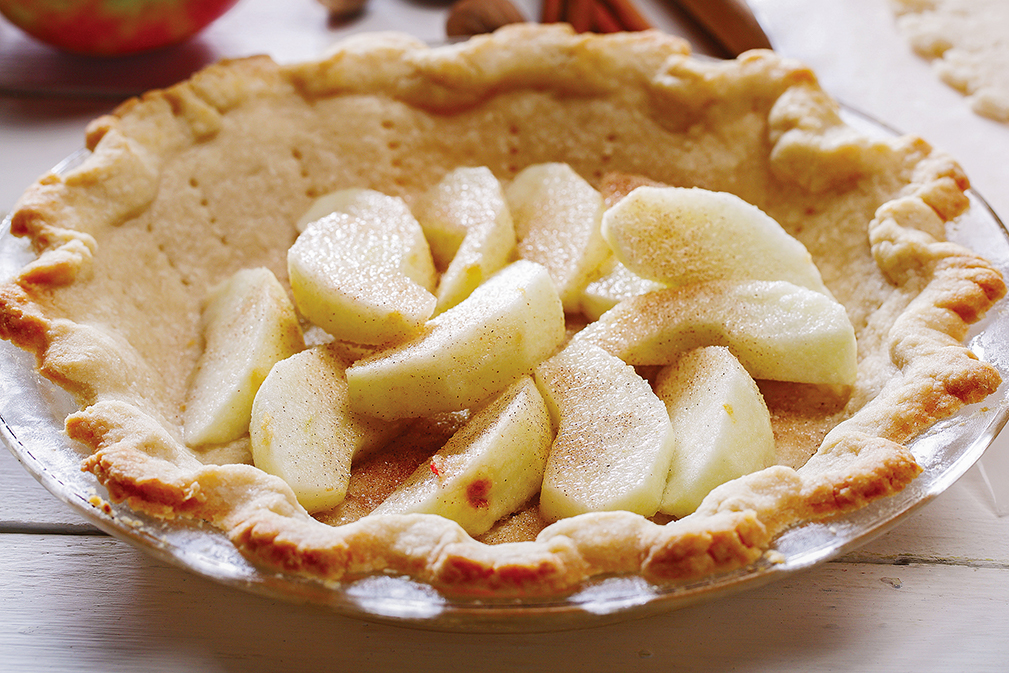 Ingredients
2 cups all-purpose flour 500 mL
1 tsp granulated sugar 5 mL
1 tsp salt 5 mL
2/3 cup canola oil 150 mL
3 Tbsp cold 1% milk 45 mL (or as needed)
Instructions
1. In a bowl, add combine flour, sugar and salt.
2. Blend canola oil and milk together in a smaller bowl, and add to dry mixture. Stir ingredients together until dough forms pea crumbs, taking care not to over-stir.
3. Place crumbly dough mixture into pie pan, using fingers to press dough into bottom and sides of pie pan so that the dough is evenly distributed. Flute dough around the rim of the pie pan with your fingers, then chill for 20 minutes.
4. Prick dough with fork to add small air vents. Bake at 400°F (200°C) for about 10 minutes or until golden brown.
Yield
1- 9 inch (21 cm) pie crust
serving size
1/8th of pie crust
nutritional analysis
Per Serving
Calories
270
Total Fat
19 g
Saturated Fat
2 g
Cholesterol
0 mg
Carbohydrates
23 g
Fiber
0 g
Sugars
2 g
Protein
3 g
Sodium
290 mg
Potassium
40 mg