Strawberry Bran Muffins
Breakfast on the go and three food groups as well.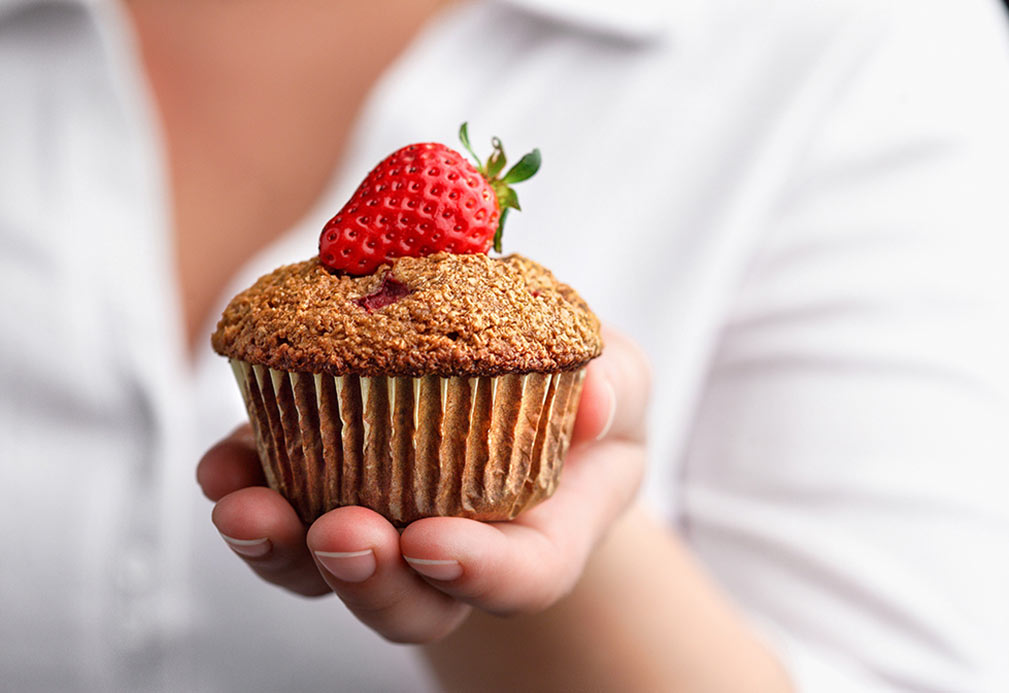 Ingredients
3 cups natural bran 750 mL
1 cup whole-wheat flour 250 mL
1 cup all-purpose flour 250 mL
1/2 cup granulated sugar 125 mL
1 Tbsp baking powder 15 mL
1 tsp baking soda 5 mL
2 eggs, beaten
2 cups low fat buttermilk 500 mL
1/3 cup canola oil 75 mL
1/2 cup molasses 125 mL
1 cup fresh or frozen diced strawberries 250 mL
Instructions
1. Preheat oven to 375 °F (190 °C).
2. In large bowl, mix together bran, flour, sugar, baking powder and baking soda.
3. In another bowl, combine eggs, buttermilk, canola oil and molasses; pour into bran mixture and stir just enough to moisten, being careful not to over mix. Fold in strawberries.
4. Divide mixture evenly into non-stick muffin tins. Bake in preheated oven for 15 to 20 minutes or until toothpick inserted into the center comes out clean. Remove from oven and let stand for two minutes before removing muffins from tin.
Yield
24 muffins
serving size
1 muffin
nutritional analysis
Per Serving
Calories
130
Total Fat
4 g
Saturated Fat
0.5 g
Cholesterol
20 mg
Carbohydrates
23 g
Fiber
4 g
Protein
4 g
Sodium
135 mg