Sweet and Sour Bean Salad
Traditional bean salad takes on a new flavor and a nutritional boost with edamame and canola oil! The beans add fiber while canola oil adds healthy fats. Canola oil is low in saturated fat, trans fat free and high in monounsaturated fat.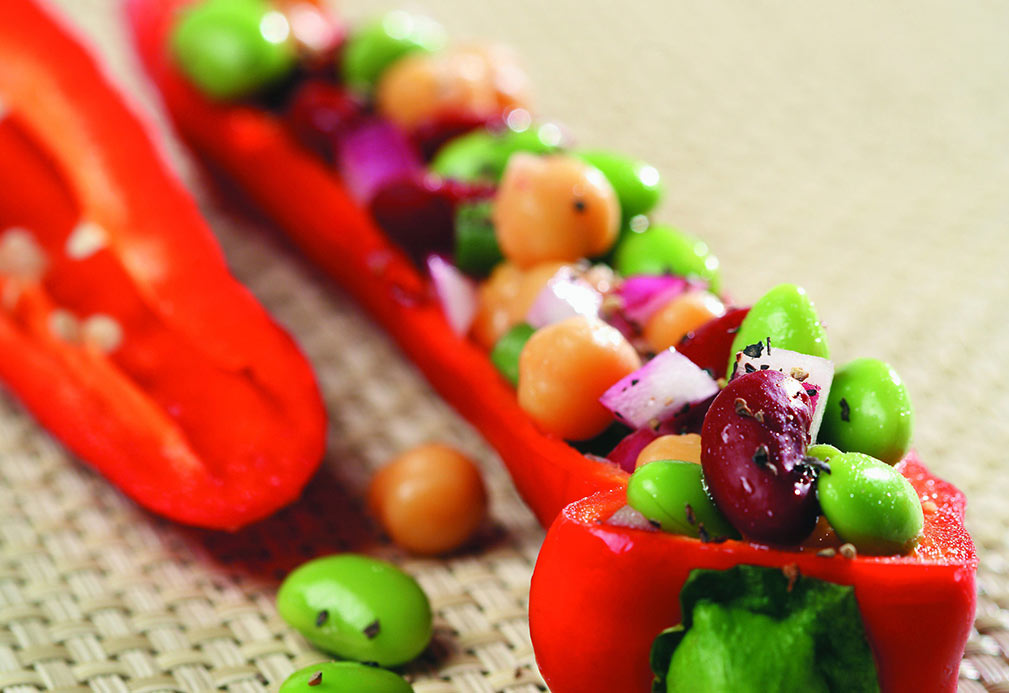 Ingredients
2 cups fresh, green beans, trimmed, cut into 1 1/2 inch (3.5cm) pieces 500 mL
1 can (16oz/398 mL) dark red kidney beans, drained and rinsed
1 can (16oz/398 mL) garbanzo beans, drained and rinsed
1 1/2 cups frozen or fresh shelled edamame 375 mL
3/4 cup chopped red onion 175 mL
1/2 cup rice vinegar 125 mL
1/2 cup granulated sugar 125 mL
1/4 cup canola oil 60 mL
1/4 tsp kosher salt 1 mL
1/4 tsp fresh ground black pepper 1 mL
Instructions
1. Cook green beans until tender crisp. Drain.
2. In a bowl, combine kidney and garbanzo beans. Stir in edamame, red onion and green beans.
3. In a separate bowl, whisk rice vinegar, sugar, canola oil, salt and pepper until thoroughly blended. Pour dressing over bean mixture and stir to coat beans.
4. Serve immediately or store in the refrigerator for up to three days.
Yield
12 servings
serving size
nutritional analysis
Per Serving
Calories
210
Total Fat
7 g
Saturated Fat
0 g
Cholesterol
0 mg
Carbohydrates
32 g
Fiber
7 g
Protein
8 g
Sodium
45 mg