Tangy Beef Stew
For a tasty slow cooker meal, prepare a few hours ahead, and it will be ready to serve when you are ready to eat.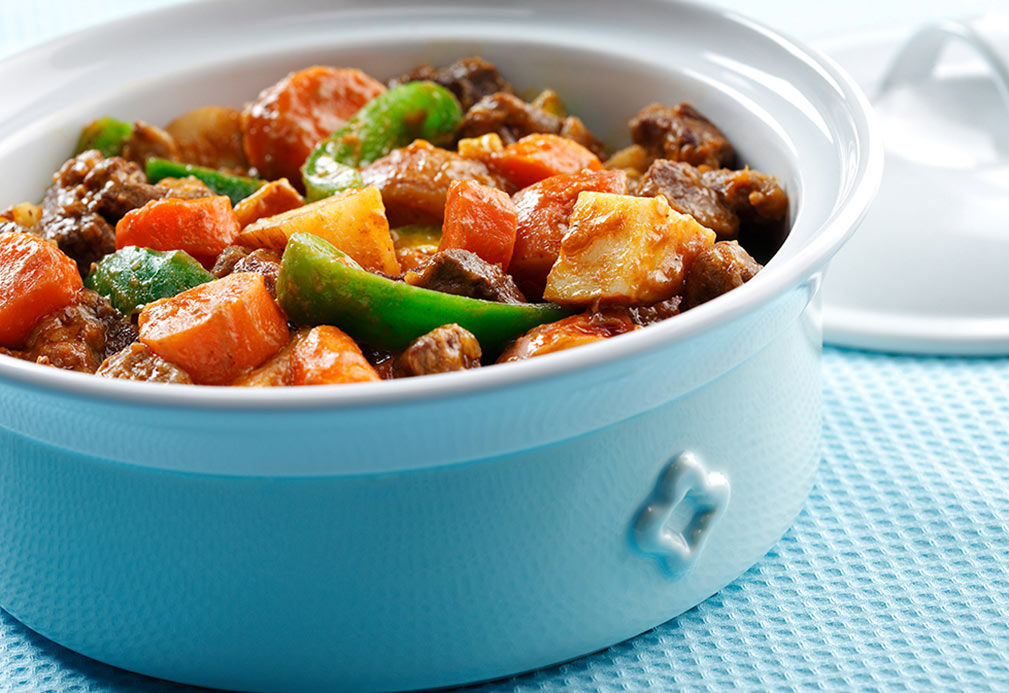 Ingredients
1/4 cup all-purpose flour 60 mL
1/2 tsp salt 2 mL
1/4 tsp pepper 1 mL
2 lb stewing beef, cut into 1-inch (2.5 cm) cubes 1 kg
1 Tbsp canola oil 15 mL
1 cup water 250 mL
1/2 cup ketchup 125 mL
1/4 cup brown sugar 60 mL
1/4 cup vinegar 60 mL
1 Tbsp Worcestershire sauce 15 mL
1 large onion, chopped
1/2 green pepper, cut in strips
3 carrots, sliced
3 potatoes, cubed
Instructions
1. In bowl, combine flour, salt and pepper. Coat beef with flour mixture.
2. In large skillet, heat canola oil and brown meat on all sides.
3. In another bowl, combine water, ketchup, brown sugar, vinegar and Worcestershire sauce. Stir into browned meat. Add onion; cover. Cook over low heat for 45 minutes, stirring occasionally. Add remaining vegetables. Cook until meat and vegetables are tender, approximately 45 minutes.
Yield
10 servings
serving size
1 cup (250 mL)
nutritional analysis
Per Serving
Calories
230
Total Fat
7 g
Saturated Fat
2 g
Cholesterol
55 mg
Carbohydrates
22 g
Fiber
2 g
Protein
21 g
Sodium
340 mg