Spice Route: A Journey of Global Flavors Recipe Collection

Recipes inspired by the ancient trade passage.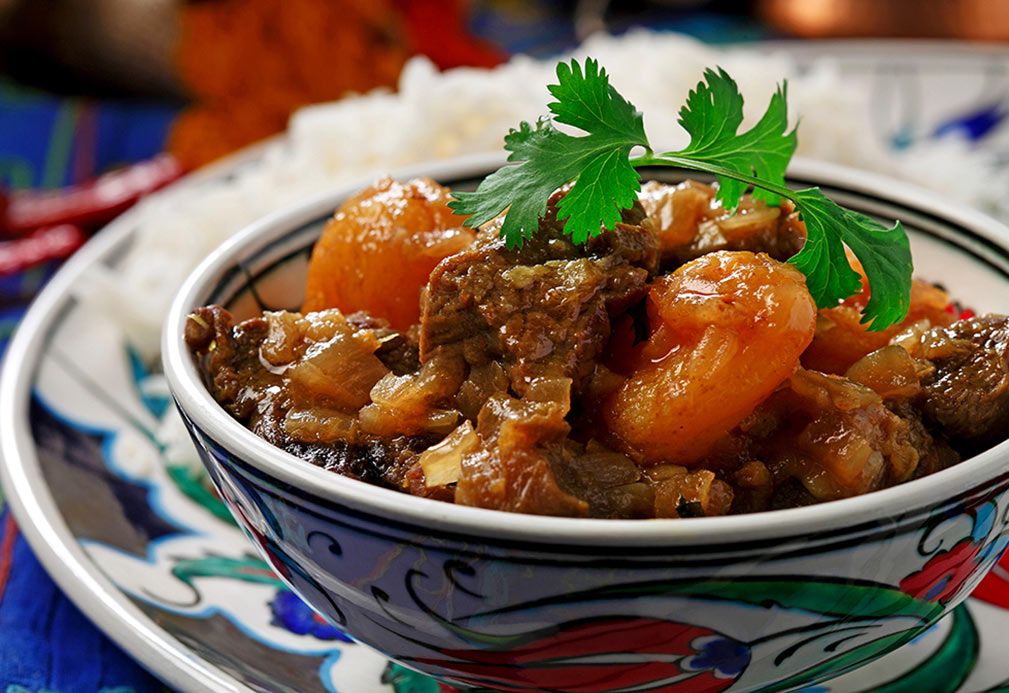 This is Iyer's version of a classic Persian lamb stew, which adds and subtracts several ingredients while keeping the dish's essence intact. Heat-tolerant canola oil is ideal for browning the onion, lamb and apricots before their spice bath. Serve the stew with steamed basmati rice or pass along a basket of warm pita to mop up all that wonderful sauce.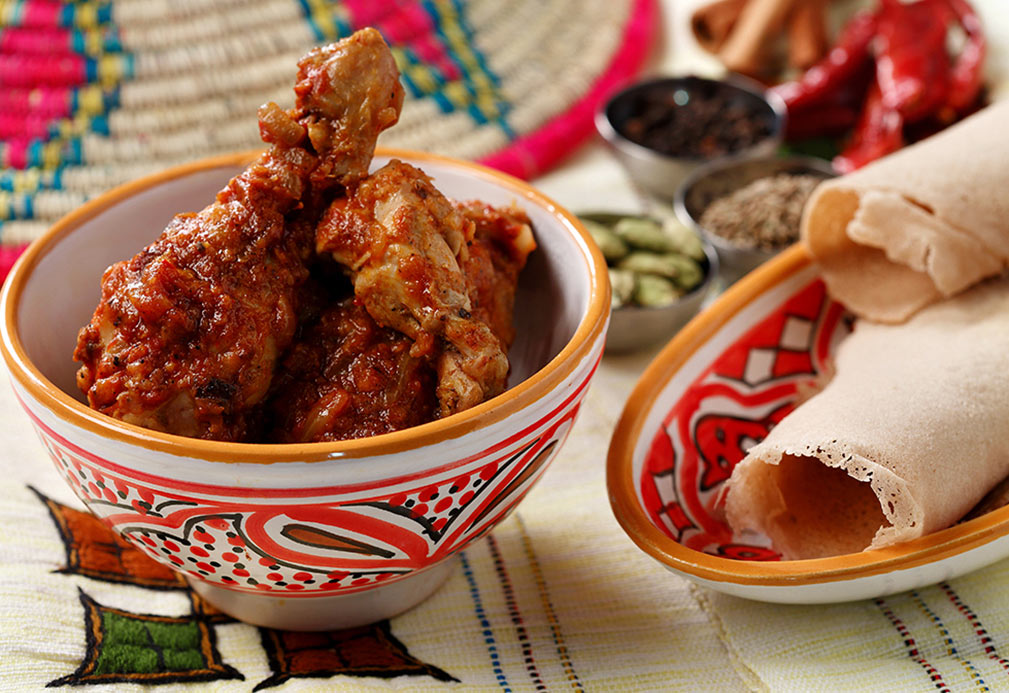 This historic dish is a prime example of how a handful of the right spices, introduced by traders along the spice route, create a perfect balance of hot and sweet. Add good quality poultry, canola oil, a few onions and pieces of ginger and you have a meal fit for a king. If you can find injera bread – spongy, crepe-like, sourdough bread from an Ethiopian restaurant or store – you will witness a heavenly marriage on your very own plate.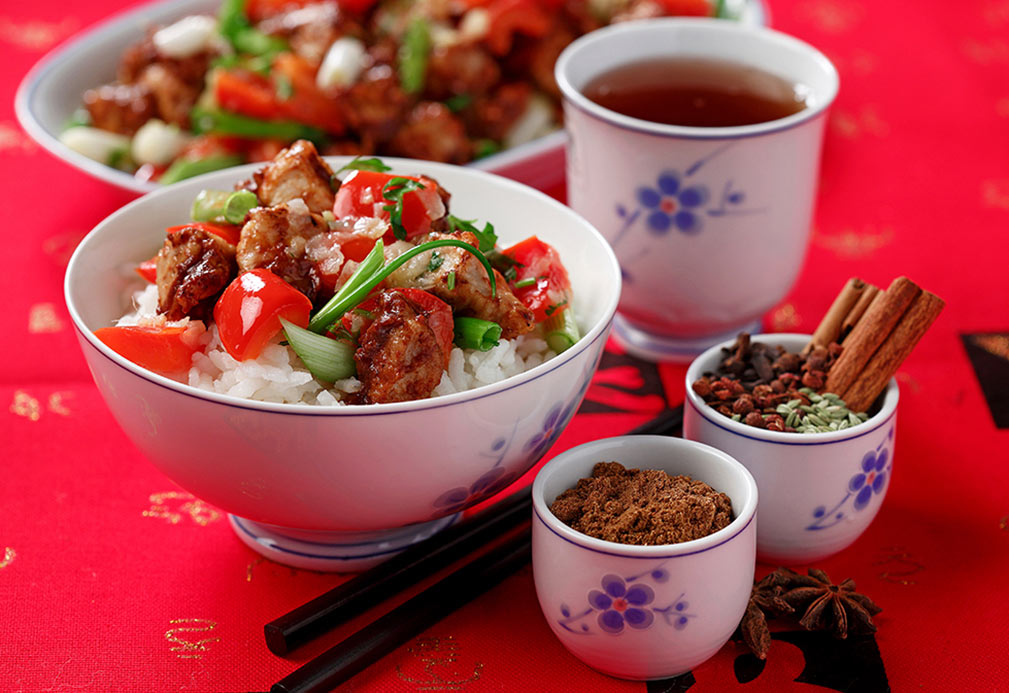 The simplicity of this recipe belies its complex flavors – don't underestimate the power of five-spice powder. This blend, in existence for centuries in China, successfully balances basic tastes of sour, bitter, sweet, pungent and salty through spices like fennel, star anise, cloves, Szechuan peppercorns and cinnamon. Canola oil's neutral flavor showcases this glorious spice blend.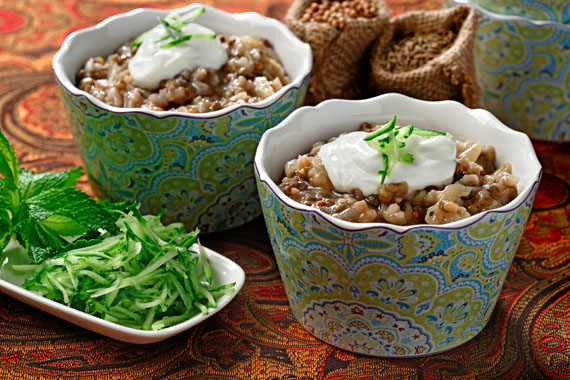 A Lebanese peasant food staple, this dish is a nutritional powerhouse that combines quick-cooking brown lentils with starchy rice and fresh ground spices. Deeply brown sweet onion, sautéed perfectly in canola oil, adds a textural contrast. For a great stand-alone meal, serve the lentils with diced cucumbers and tomatoes, sprinkled with toasted cumin and coriander. Make this a day or two ahead of serving to let flavors mature and evolve.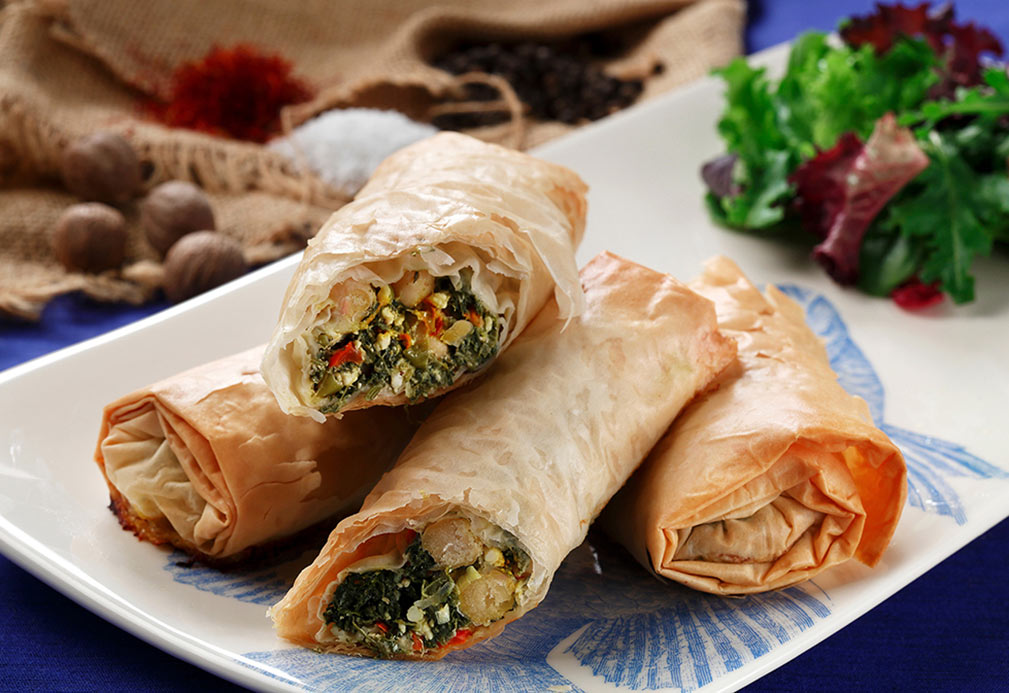 In this dish, crispy, burrito-style bundles cocoon a world of flavors found in Greek kitchens. Sweet-scented saffron, fragrant nutmeg and pungent black peppercorns combine with nutty chickpeas, iron-rich greens and salty feta. Canola oil binds these flavors and prevents the phyllo sheets from sticking together, creating a flaky texture. Serve these bundles of deliciousness with a green salad for an incredible lunch or dinner.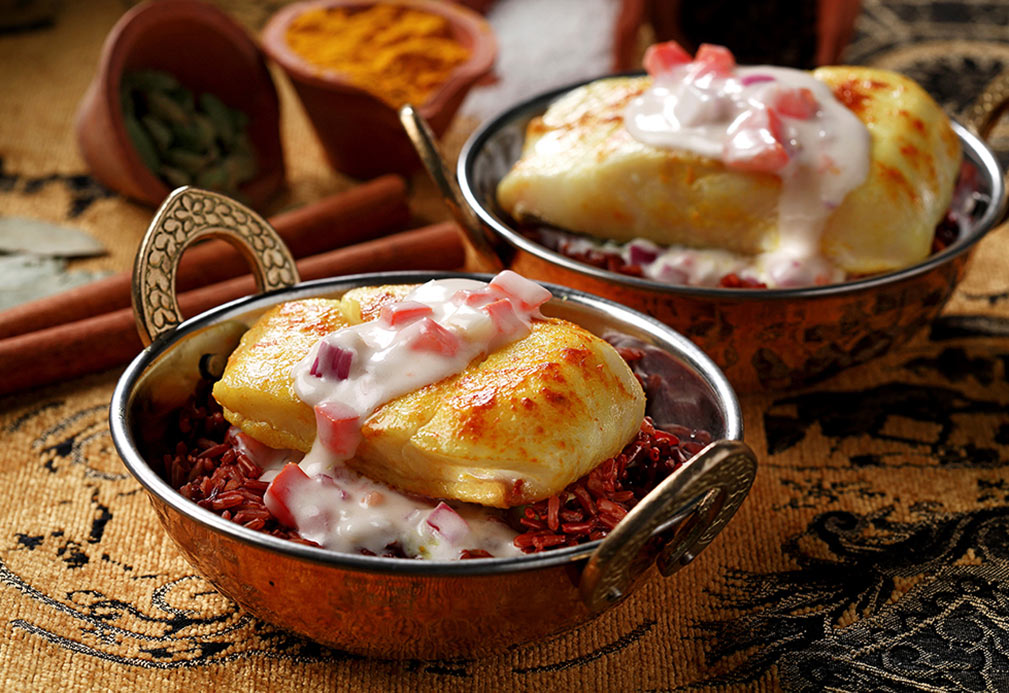 Slabs of fresh, wild-caught Pacific halibut are gorgeous when served against a backdrop of turmeric-colored, creamy coconut milk studded with ginger slivers, coarsely cracked black peppercorns and sweet-smelling cinnamon. The beauty of this curry sauce made with canola oil is that it never overshadows the delicate flavor of the fish. Plus the halibut and canola oil provide different types of healthy omega-3 fats.