Savory Sautéed Rosemary Apples
For the sweet and savory taste buds in your life, these sautéed apples should do the trick. Canola oil's neutral flavor lets the sugar and rosemary take the main stage.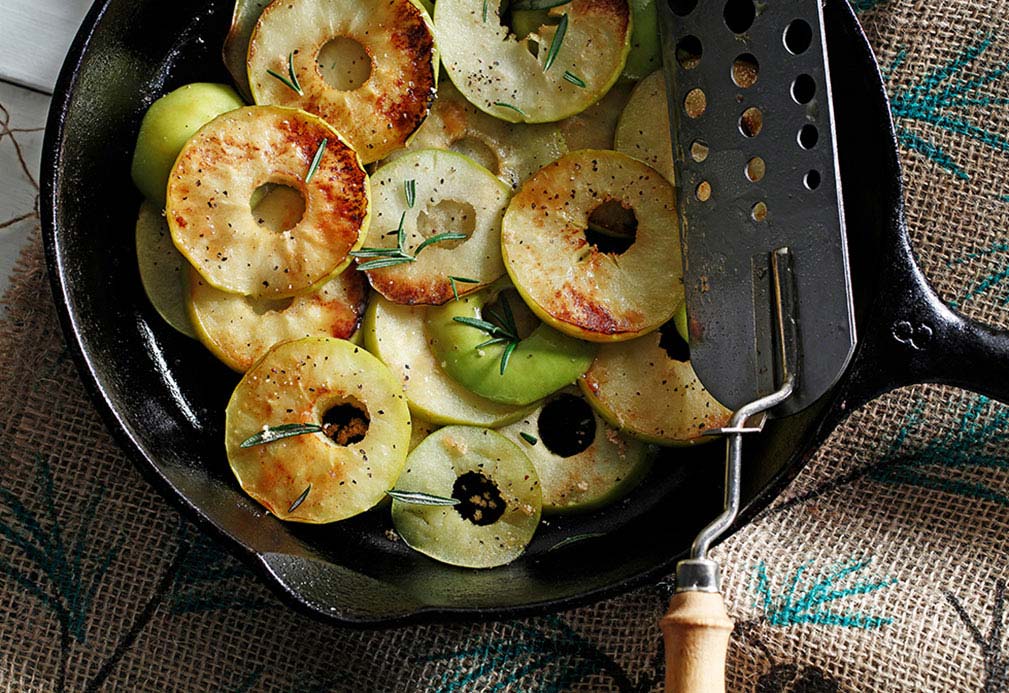 Ingredients
2 Tbsp canola oil 30 mL
4 Granny Smith apples, cored and sliced
1/2 tsp chopped fresh rosemary 2 mL
2 tsp brown sugar 10 mL
1/4 tsp salt 1 mL
¼ tsp ground black pepper 1 mL
4 sprigs of fresh rosemary for garnish
Instructions
1. In skillet, heat canola oil on medium-high heat, lightly brown apples. Add rosemary, sugar, salt and pepper. Cook 3 minutes.
2. Serve hot. Garnish with rosemary sprigs.
Yield
4 servings
serving size
1 cup (250 mL)
nutritional analysis
Per Serving
Calories
190
Total Fat
7 g
Saturated Fat
0.5 g
Cholesterol
0 mg
Carbohydrates
34 g
Fiber
5 g
Sugars
25 g
Protein
1 g
Sodium
150 mg
Potassium
268 mg