Mocha Crunch Bars
This is an easy and special treat for the kids to make for mom or dad for their special day! And with all of the variations you can make it how you want.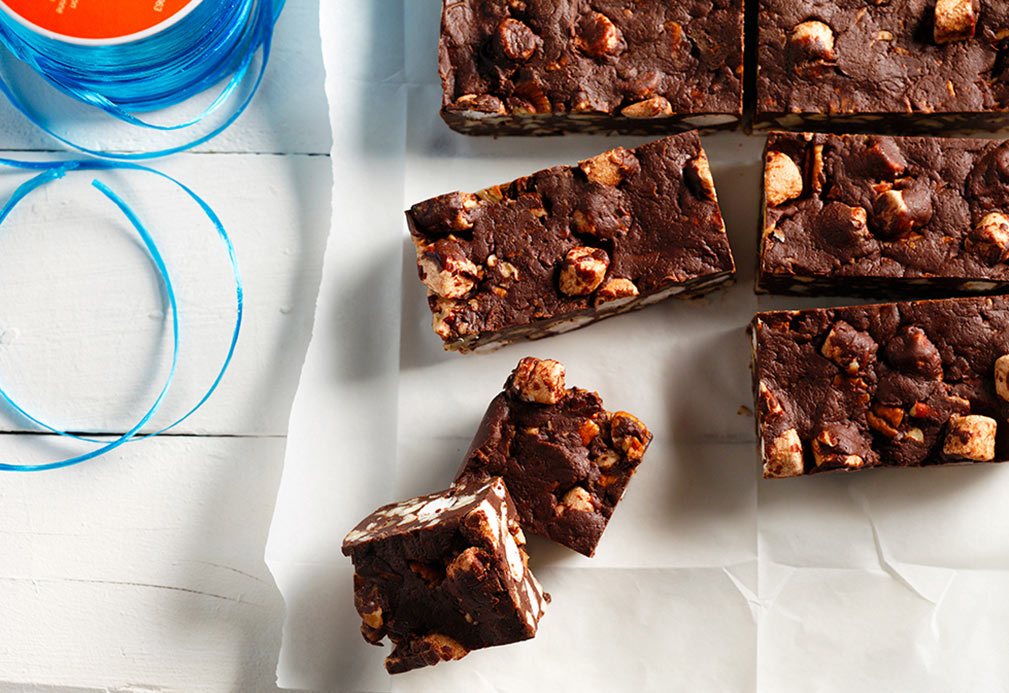 Ingredients
3/4 lb chocolate, chopped fine (white, milk or dark) 350 g
1/2 can (7 oz/200g) sweetened condensed milk
1/4 cup canola oil 60 mL
2 1/2 cups chopped nuts (pecans, walnuts, almonds) 625 mL
1 cup mini marshmallows 250 mL
Instructions
1. Prepare a 9 x 9 inch (22 x 22 cm) pan with foil and parchment paper, sprayed with canola oil. Set aside.
2. In a large glass bowl, place chocolate, sweetened condensed milk and canola oil. Microwave for 15 seconds, take out and stir, place back into the microwave for another 15 seconds, stirring again. Keep doing this until most of the chocolate is all melted.
3. Add nuts and marshmallows, stirring to coat completely. Place into prepared pan and refrigerate for 30 minutes or until set.
4. Cut into 18 bars.
Yield
18 bars
serving size
1 bar
nutritional analysis
Per Serving
Calories
280
Total Fat
20 g
Saturated Fat
5 g
Cholesterol
5 mg
Carbohydrates
24 g
Fiber
3 g
Sugars
19 g
Protein
6 g
Sodium
20 mg