Mustard Chicken Breast
If you are in the mood to make something simple but with a spin try this chicken with mustard dish, the combination will result in something exotic and delicious. Canola oil is heart-healthy, thanks to its low saturated fat content and its omega 3 content.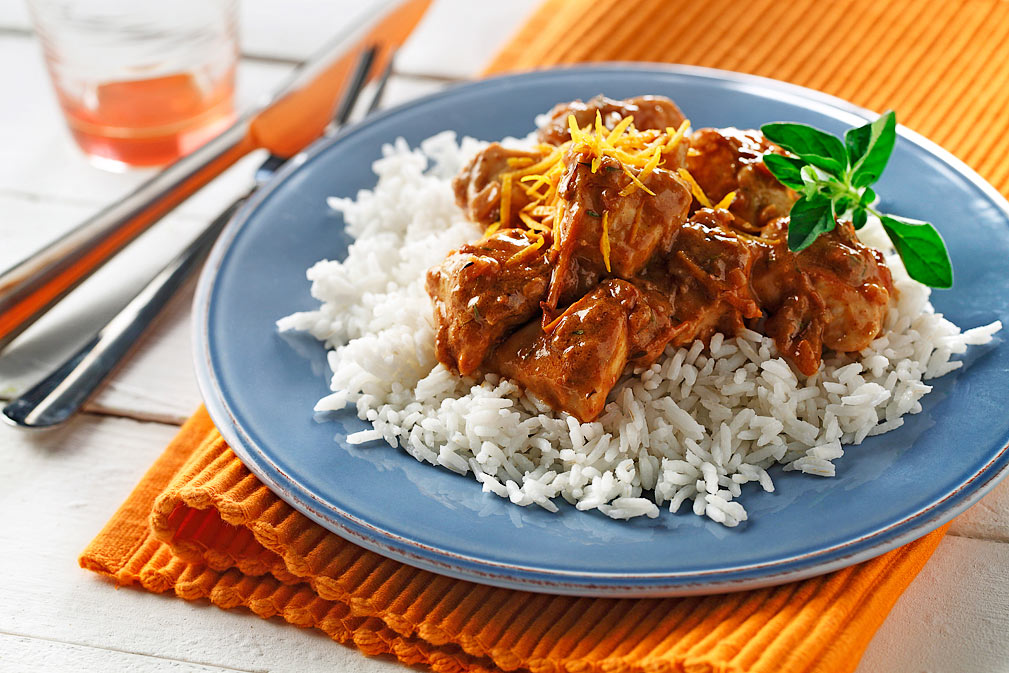 Ingredients
1 tbsp canola oil 15 mL
2 garlic cloves, chopped thinly
3 Tbsp onions in small cubes 45 mL
2 boneless, skinless chicken breasts, cut into cubes
1 Tbsp lemon juice 15 mL
3 Tbsp orange juice 45 mL
6 tsp Dijon mustard 90 mL
1 tsp ground black pepper 5 mL
½ tsp thyme 2 mL
½ tsp paprika 2 mL
½ Tbsp orange zest 7 mL
Instructions
1. Heat canola oil in a small pan and saute garlic and onion until they begin to brown. Add chicken and cook over medium heat. Set chicken aside.
2. In the same pan add lemon and orange juice, mustard, pepper, thyme and paprika. Mix and reduce until the sauce thickens. Return chicken to the pan and heat for a few minutes.
3. Before serving, sprinkle with orange zest.
Yield
4 servings
serving size
1/3 cup (75 mL)
nutritional analysis
Calories
100
Total Fat
3 g
Saturated Fat
0.5 g
Cholesterol
35 mg
Carbohydrates
5 g
Fiber
1 g
Sugars
1 g
Protein
14 g
Sodium
210 mg
Potassium
163 mg