Chana Masala
A spicy vegetarian dish made healthier with the use of canola oil, which has the least saturated fat of all common cooking oils. If you like your food spicier, add red pepper flakes.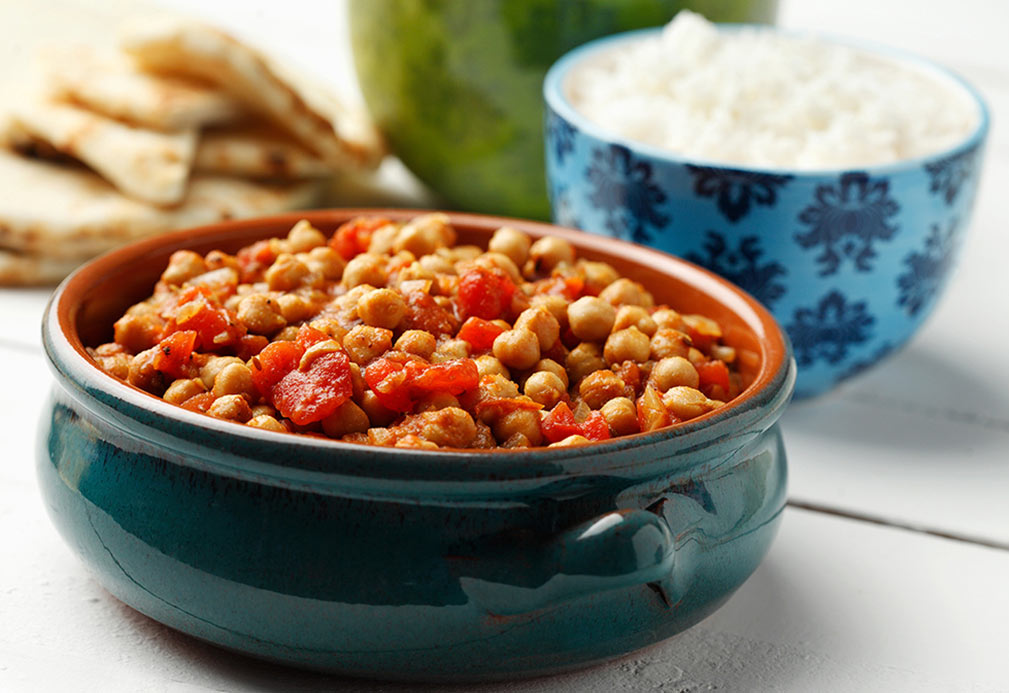 Ingredients
2 Tbsp canola oil 30 mL
1 tsp cumin seeds 5 mL
1 small onion, finely chopped
1 Tbsp grated fresh ginger 15 mL
1 tsp curry powder 5 mL
2 tsp garam masala 10 mL
1 can (28 fl oz/796 mL) diced tomatoes, no salt added
2 cans (19 fl oz/540 mL) chickpeas, drained and well rinsed 
2 Tbsp lemon juice 30 mL
1/4 cup coarsely chopped fresh cilantro 60 mL
Instructions
1. In saucepan, heat canola oil over medium heat and sauté cumin seeds for about 1 minute.
2. Add onion, ginger, curry powder and garam masala, and cook for 3 minutes, stirring constantly.
3. Add tomatoes, chickpeas and lemon juice.
4. Using spatula, scrape bottom of pan to get all cooking juices. Cover and cook for 10 minutes.
5. Serve hot with basmati rice, naan bread or dosa. Garnish with cilantro.
Yield
4 servings
serving size
1 1/2 cup (375 mL)
nutritional analysis
Per Serving
Calories
170
Total Fat
5 g
Saturated Fat
0 g
Cholesterol
0 mg
Carbohydrates
25 g
Fiber
6 g
Protein
7 g
Sodium
165 mg