No-Fail Canola Oil Pastry
A no fail, easy to work with pastry crust.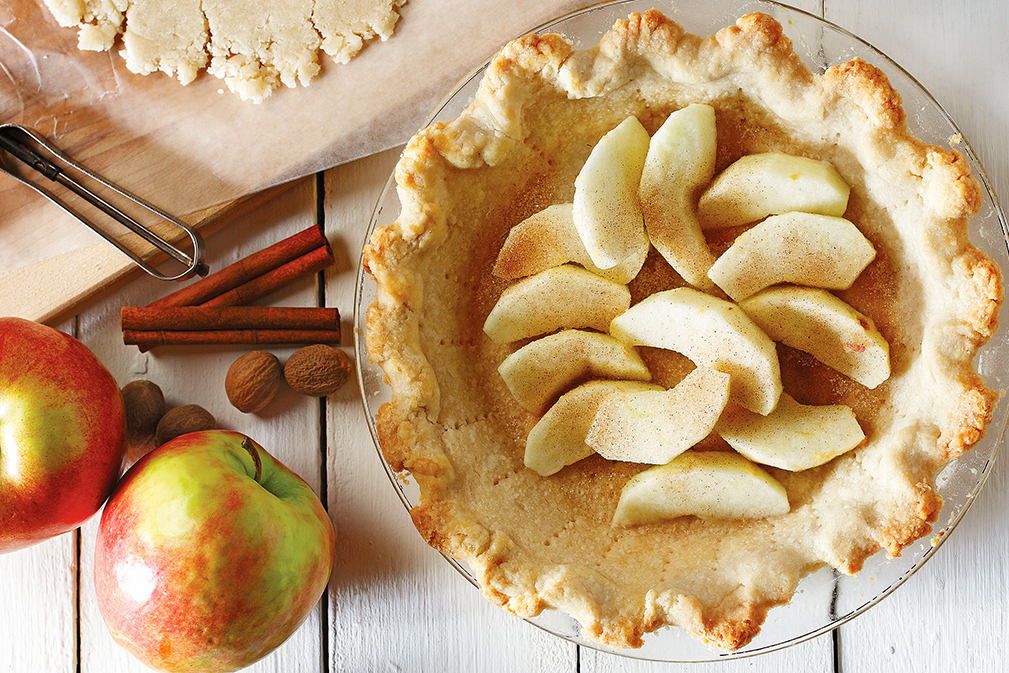 Ingredients
1 1/2 cups all-purpose flour 375 mL
1 1/2 tsp granulated sugar 7 mL
1/2 tsp salt 2 mL
2 Tbsp cold milk, 1 percent 30 mL
1/3 cup canola oil 125 mL
Instructions
1. In a bowl, sift together flour, sugar, and salt.
2. In a small bowl, beat milk into canola oil with fork until frothy. Form a well in flour mixture. Add canola oil mixture and combine gently with a fork until crumbly. Pat in pie plate as you would for graham wafer crust.
3. Add filling and bake according to filling recipe.
Yield
1 pie crust - 9 inches (21cm)
serving size
1/8th of pie crust
nutritional analysis
Per Serving
Calories
210
Total Fat
14 g
Saturated Fat
1 g
Cholesterol
0 mg
Carbohydrates
18 g
Fiber
0 g
Protein
3 g
Sodium
150 mg