Oven Fried Potato Chips
You can have your potato chips and eat light too!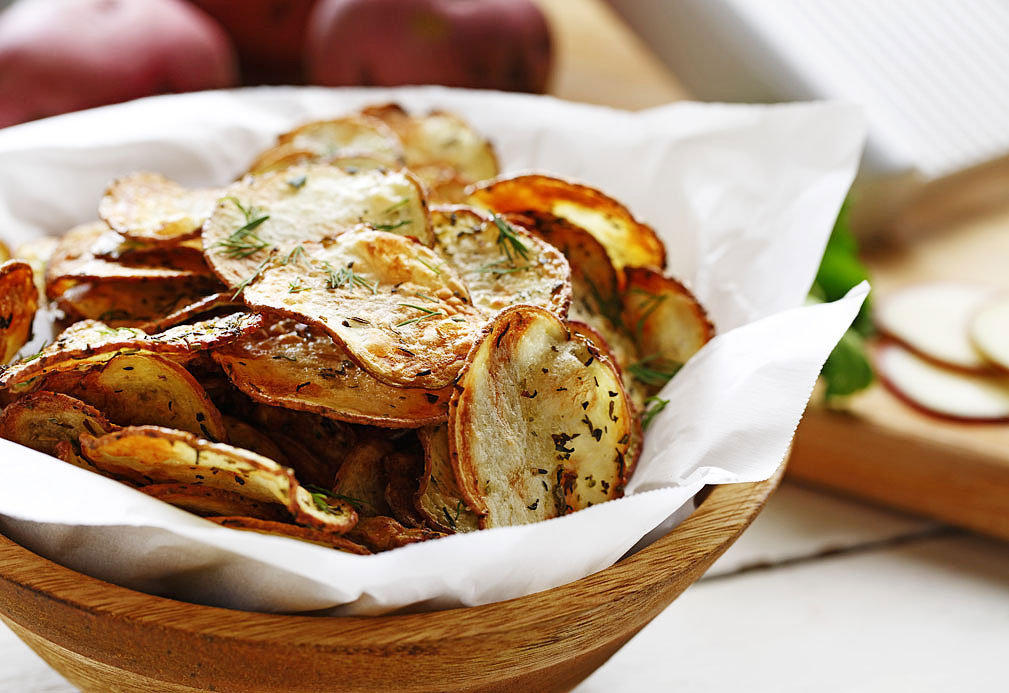 Ingredients
canola cooking spray
1 lb red potatoes, washed well (about 3 medium potatoes) 500g
1 1/2 Tbsp canola oil 20 mL
1/2 tsp salt 2 mL
2 tsp your choice of herb blend 10 mL
Instructions
1. Preheat the oven to 425 °F (220 °C). Line baking sheet with foil and coat with canola cooking spray (for easier cleanup).
2. Using a large, sharp, non-serrated knife, cut the potatoes into very thin slices, about 1/8 inch (0.3 mm).
3. Place the potato slices and canola oil in large resealable bag; seal the bag and toss to coat well.
4. Open bag and spread the potato slices evenly on the prepared pan. Sprinkle with salt and herbs, if desired.
5. Bake for about 15 minutes, then flip with spatula and bake for another 10-15 minutes or until golden brown.
Yield
6 servings
serving size
nutritional analysis
Per Serving
Calories
100
Total Fat
3.5 g
Saturated Fat
0 g
Cholesterol
0 mg
Carbohydrates
16 g
Fiber
2 g
Protein
2 g
Sodium
240 mg