Saskatoon Berry Vinaigrette
Use this sweet vinaigrette with mixed greens, vegetables or fruit.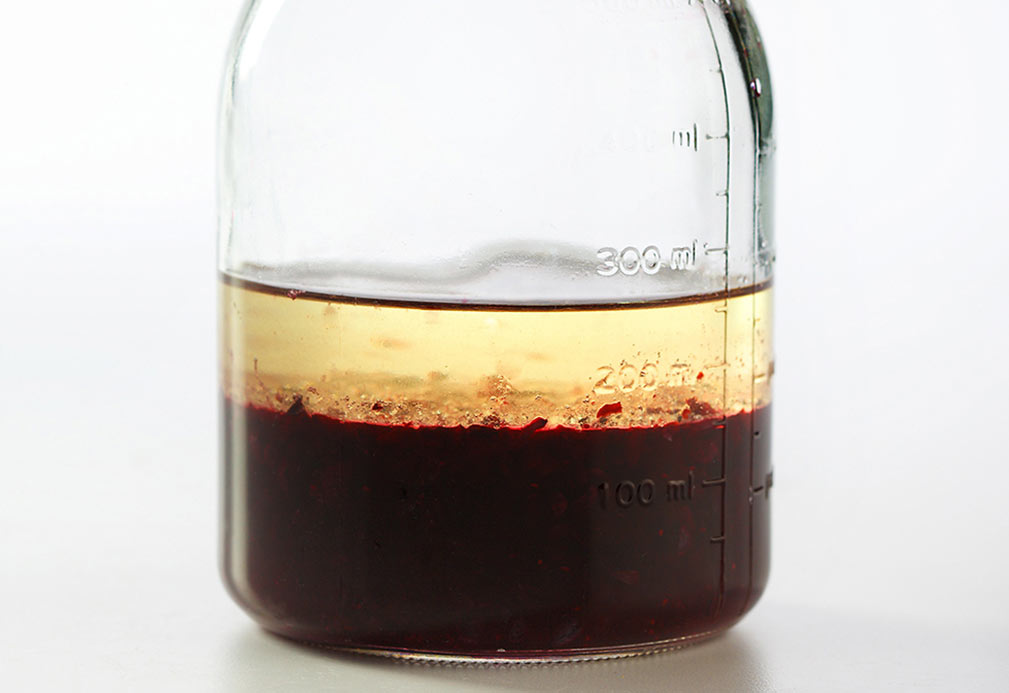 Ingredients
3/4 cup red wine vinegar 175 mL
3/4 cup Saskatoon berries 175 mL
2 Tbsp borage honey 30 mL
1 cup canola oil 250 mL
1 tsp fresh thyme, chopped 5 mL
1/4 tsp salt 1 mL
1/4 tsp ground black pepper 1 mL
Instructions
1. Place berries, vinegar and honey in a saucepan. Bring to a boil and then simmer for 4 minutes to soften berries.
2. Puree with canola oil, thyme, salt and pepper. Do not crush up all berries, leave some whole for texture. Cool and enjoy. Blueberries can be substituted for Saskatoon berries.
Yield
1 cup (250 mL)
serving size
1 Tbsp (15 mL)
nutritional analysis
Per 1 Tbsp (15 mL)
Calories
134
Total Fat
14 g
Saturated Fat
1 g
Cholesterol
0 mg
Carbohydrates
4 g
Fiber
<1 g
Protein
0 g
Sodium
36 mg