Sweet and Soy Marinade
This sweet and tangy marinade tastes great on chicken, turkey or pork.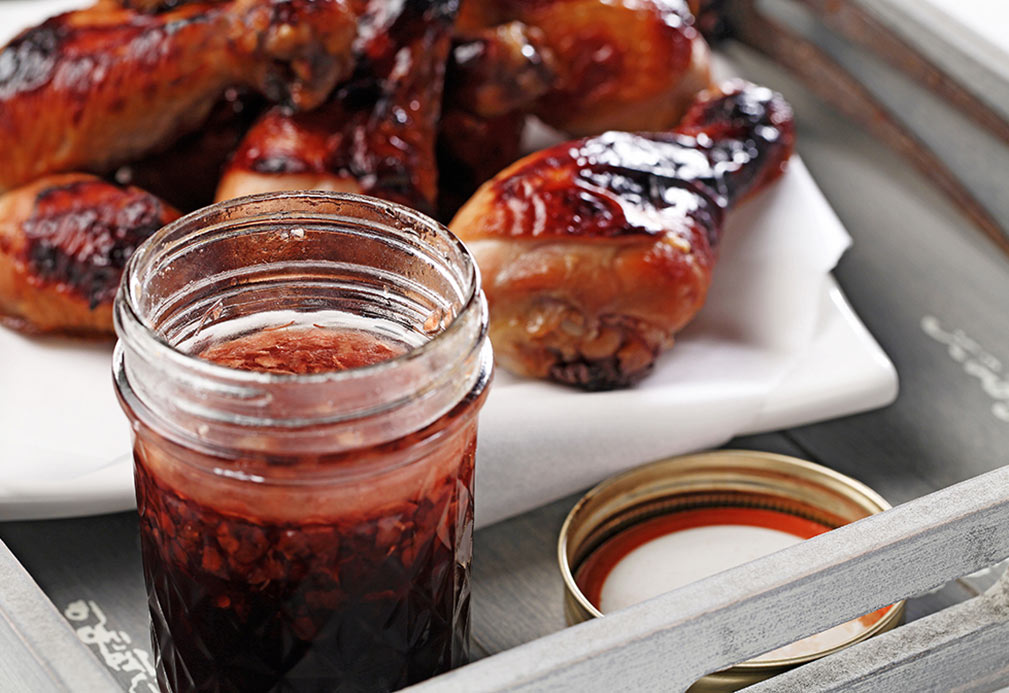 Ingredients
1 Tbsp canola oil 15 mL
1/3 cup light soy sauce 75 mL
1/2 cup saskatoon or other fruit jelly 125 mL
2 Tbsp lemon juice 30 mL
1 Tbsp freshly ground ginger 15 mL
2 cloves garlic 2
Instructions
1. Combine canola oil, soy sauce, jelly. lemon juice, ginger and garlic in a medium-size bowl. Mix well. Excellent for chicken, turkey or pork. Marinate for 2 to 4 hours in the refrigerator. Grill over low heat.
Yield
3/4 cup (175 mL)
serving size
1 Tbsp (15 mL)
nutritional analysis
Per Serving
Calories
50
Total Fat
1 g
Saturated Fat
0 g
Cholesterol
0 mg
Carbohydrates
10 g
Fiber
0 g
Protein
0 g
Sodium
220 mg