Shredded Sugar Snap Pea and Carrot Stir-Fry
A simple, quick and colorful stir-fry!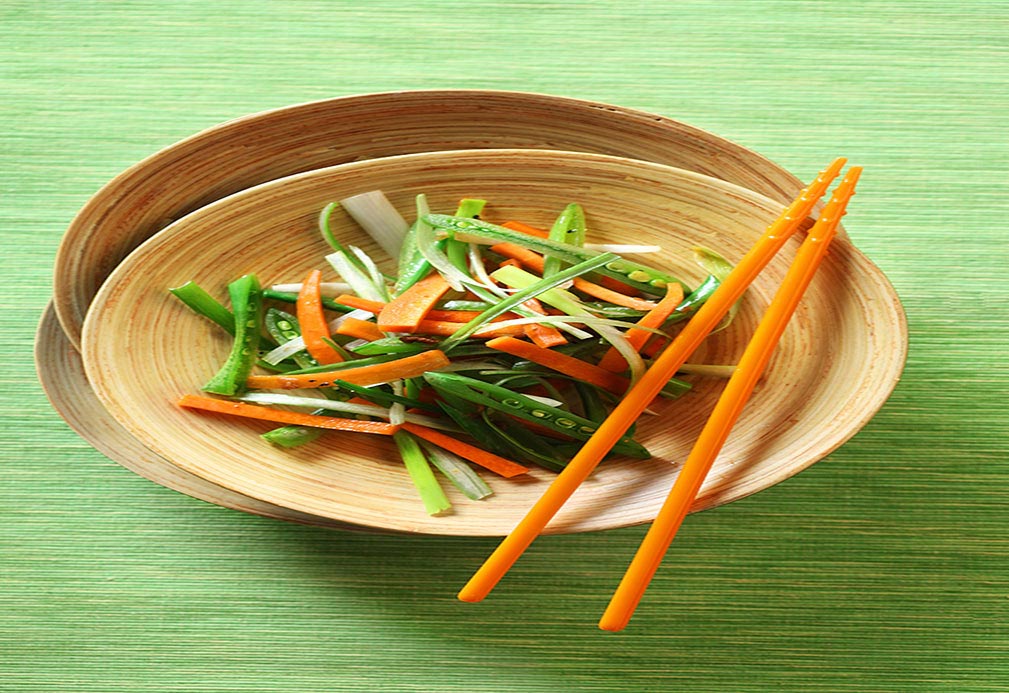 Ingredients
2 tsp canola oil 10 mL
1 clove garlic, minced
1 Tbsp minced ginger 15 mL
2 medium carrots, peeled, julienned
4 oz sugar snap peas or snow peas, julienned 125 g
4 stalks green onion, julienned
2 tsp low sodium soy sauce 10 mL
1/4 tsp fresh ground pepper 1 mL
Instructions
1. In a wok or heavy skillet, heat canola oil over medium-high. Add garlic and ginger and sauté until fragrant, about 30 seconds.  
2. Add carrots and sauté until slightly softened, about 2 minutes.
3. Add snap peas and sauté until tender, about 2 minutes.
4. Add green onions and stir-fry for another minute. Drizzle soy sauce over vegetables and season with black pepper. Serve immediately.
Yield
6 servings
serving size
nutritional analysis
Per Serving
Calories
40
Total Fat
1.5 g
Saturated Fat
0 g
Cholesterol
0 mg
Carbohydrates
5 g
Fiber
1 g
Protein
1 g
Sodium
60 mg