Skillet Cornbread
This is an authentically down-home cornbread - made with canola oil!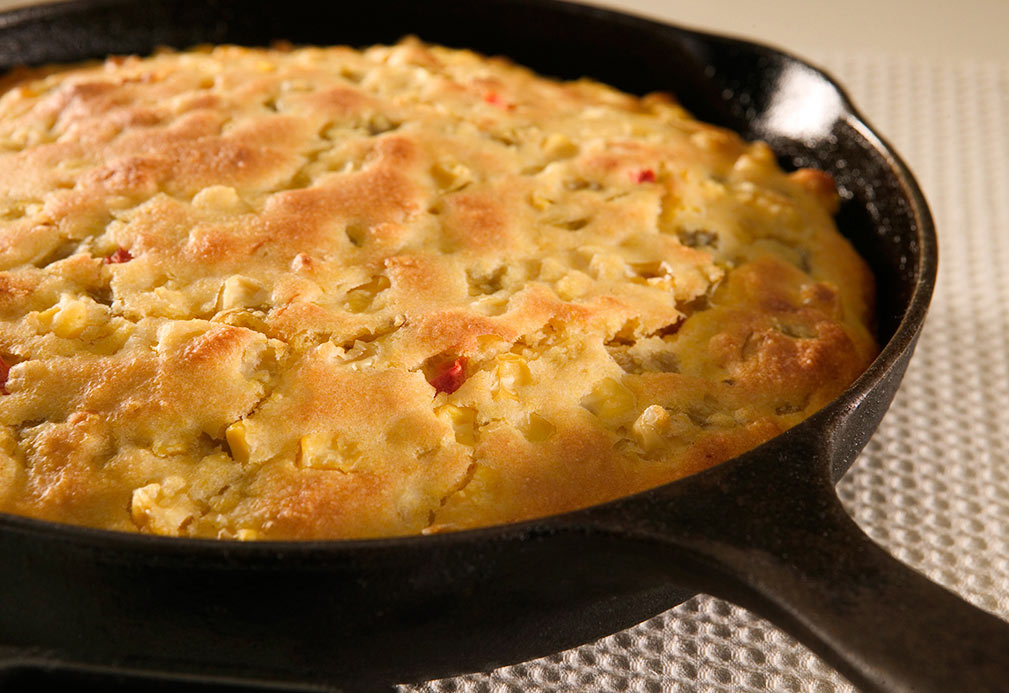 Ingredients
canola cooking spray
1 cup all purpose flour 250 mL
2/3 cup cornmeal 150 mL
1 Tbsp granulated sugar 15 mL
2 tsp baking powder 10 mL
1/4 tsp each salt and pepper 1 mL
2/3 cup skim milk 150 mL
1 (12 oz/341 mL) can whole kernel corn, drained
1 (4.5 oz/113g) can chopped green chilies
2 Tbsp red pepper, chopped finely 30 mL
1 tsp onion powder 5 mL
2 Tbsp canola oil 30 mL
1 egg, lightly beaten
Instructions
1. Preheat oven to 400 °F (200 °C).
2. Spay oven-proof skillet with canola oil cooking spray and place in oven to heat.
3. Combine flour, cornmeal, sugar, baking powder, salt and pepper. Make a well in the center of mixture.
4. Combine milk and remaining ingredients. Add to dry ingredients, stirring until just moistened. Pour batter into hot skillet. Bake for 25 minutes or until golden.
Yield
10 slices
serving size
1 slice
nutritional analysis
Per Serving
Calories
153
Total Fat
4 g
Saturated Fat
1 g
Cholesterol
19 mg
Carbohydrates
26 g
Fiber
1 g
Protein
4 g
Sodium
224 mg