Viva Italia! Classic Pesto
Pesto is a classic sauce, which originates from Genoa, Italy.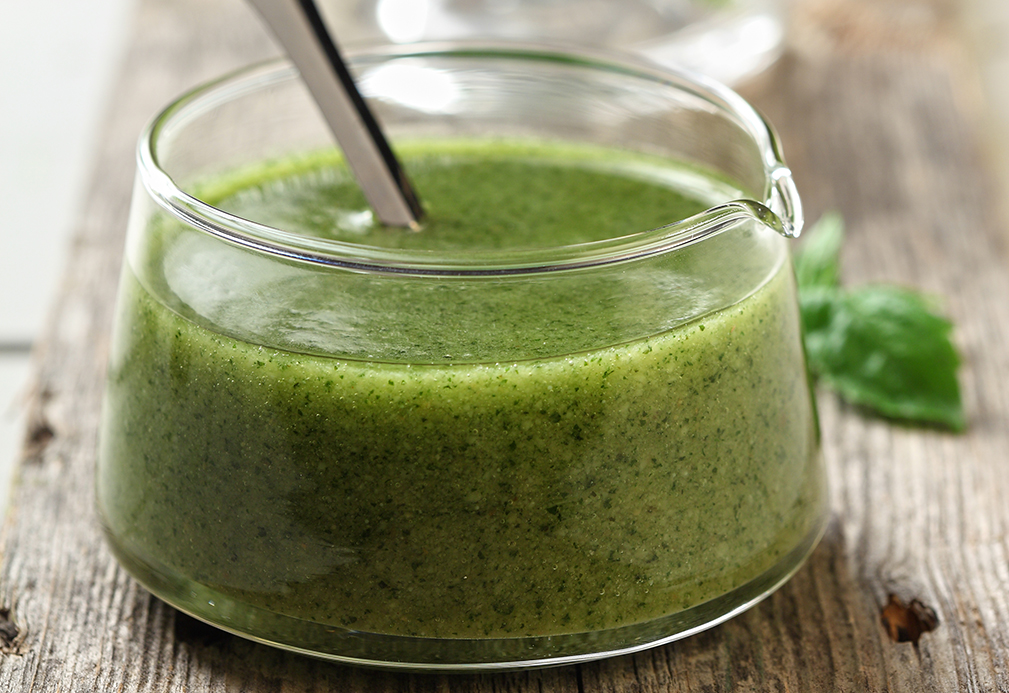 Ingredients
1 cup sweet basil leaves, washed and dried completely 250 mL
1 cup Parmesan cheese, grated 250 mL
1/3 cup pine nuts 75 mL
5 garlic cloves, peeled
3/4 cup canola oil 175 mL
1/2 tsp salt 2 mL
1/4 tsp pepper 1 mL
Instructions
1. In a food processor combine basil, Parmesan cheese, pine nuts, garlic and 2 Tbsp (30 mL) of canola oil; blend. As blending continues slowly add the remaining oil so that the sauce emulsfies. Add salt and pepper to taste. Label with date and keep refrigerated. Use within 1 to 2 days.
Yield
1 3/4 cup (425 mL)
serving size
1 Tbsp (15 mL)
nutritional analysis
Per serving
Calories
90
Total Fat
9 g
Saturated Fat
1.5 g
Cholesterol
5 mg
Carbohydrates
1 g
Fiber
0 g
Protein
2 g
Sodium
115 mg