Chile Con Queso (Cheese & Green Chili Dip)
When tomatoes are in season and abundant, this is a tasty way of serving them as an appetizer.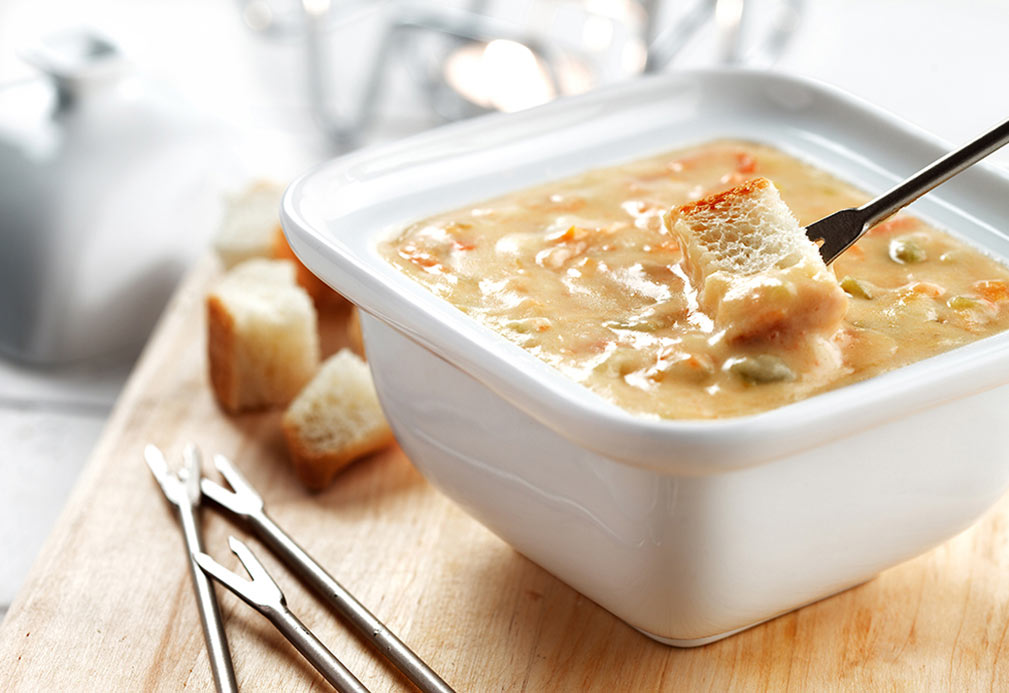 Ingredients
2 Tbsp canola oil 30 mL
2 Tbsp all-purpose flour 30 mL
1 cup skim milk 250 mL
3 tomatoes, cut in half, seeded and chopped
1/2 tsp garlic, finely chopped 2 mL
4 1/2 oz canned green chilies (not jalapeno) drained, seeded, stemmed and finely chopped 127 mL
2 cups reduced fat Monterey Jack or Farmer's Cheese, finely grated 500 mL
Instructions
1. In heavy saucepan, heat canola oil over medium heat. Add flour and mix well. Stirring constantly with a wire whisk, pour in the milk in a slow, thin stream and cook until the sauce comes to a boil, thickens and is smooth. Reduce heat to low and simmer for 2 to 3 minutes to remove any taste of raw flour. Remove from heat.
2. In heavy skillet, combine tomatoes and garlic over medium heat, stirring frequently 10 to 12 minutes until thickened. Reduce heat to low; stir in cream sauce, chilies and cheese. Heat thoroughly without boiling.
Yield
3 cups (750 mL)
serving size
1 Tbsp (15 mL)
nutritional analysis
Per Serving
Calories
10
Total Fat
0.5 g
Saturated Fat
0 g
Cholesterol
0 mg
Carbohydrates
1 g
Fiber
0 g
Protein
0 g
Sodium
10 mg