Mother's May the Healthy Way Recipe Collection

Give Mom the gift of heart health all month long!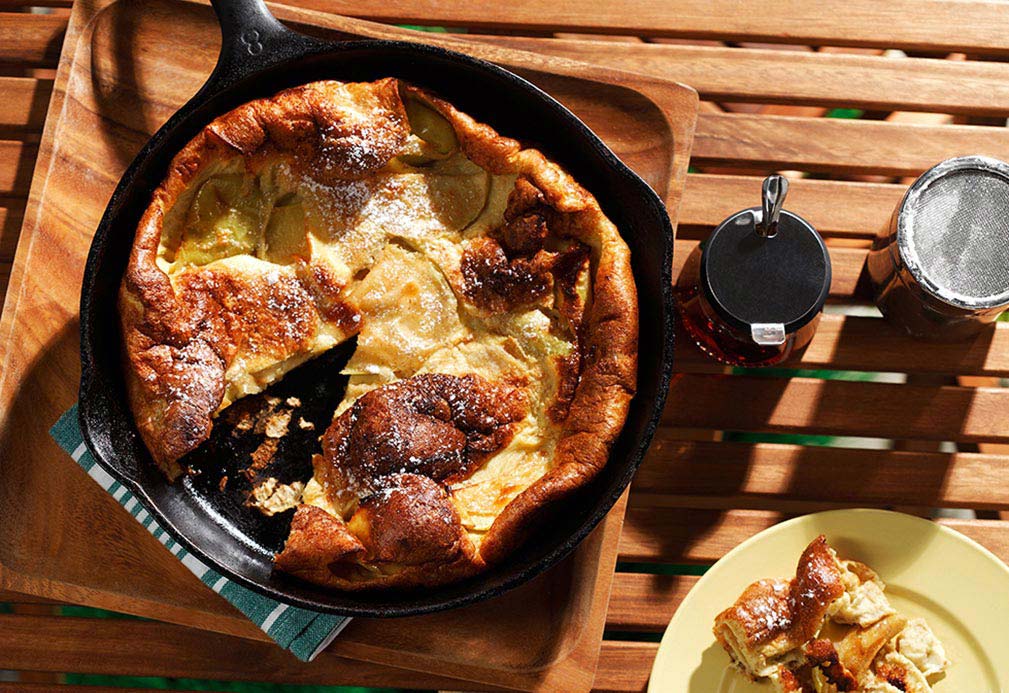 This mouthwatering recipe makes serving pancakes to a crowd a cinch. The batter is simply poured in a skillet and baked into one big, golden brown, apple-filled pancake, eliminating the need to stand over a hot stove flipping flapjacks. Using canola oil, whole-grain flour and unpeeled apple gives you the best in taste and health.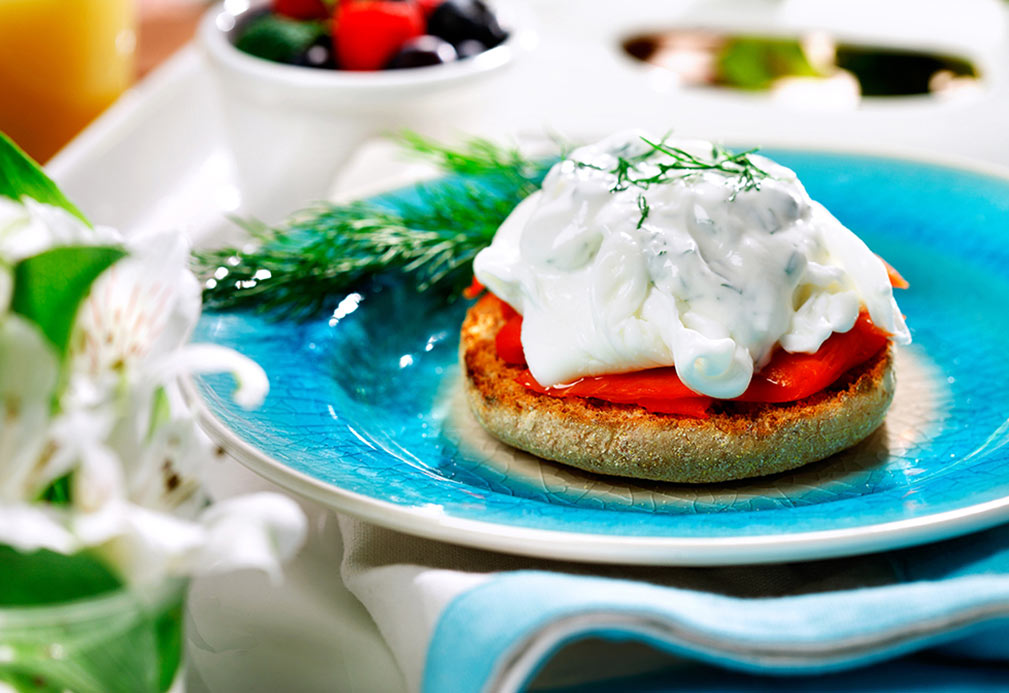 This dish takes Eggs Benedict to new heights with silky, smoked salmon and a creamy sauce laced with dill and capers. Full of decadent flavor and so much healthier than traditional Hollandaise, the sauce made with canola oil is a heavenly alternative.
These scrumptious, savory crêpes are easy to make and will bring an elegant flair to your special brunch menu. Using canola oil in the crêpe batter rather than butter and replacing some of the white flour with whole-grain flour makes the crêpes healthier without sacrificing their rich, decadent taste.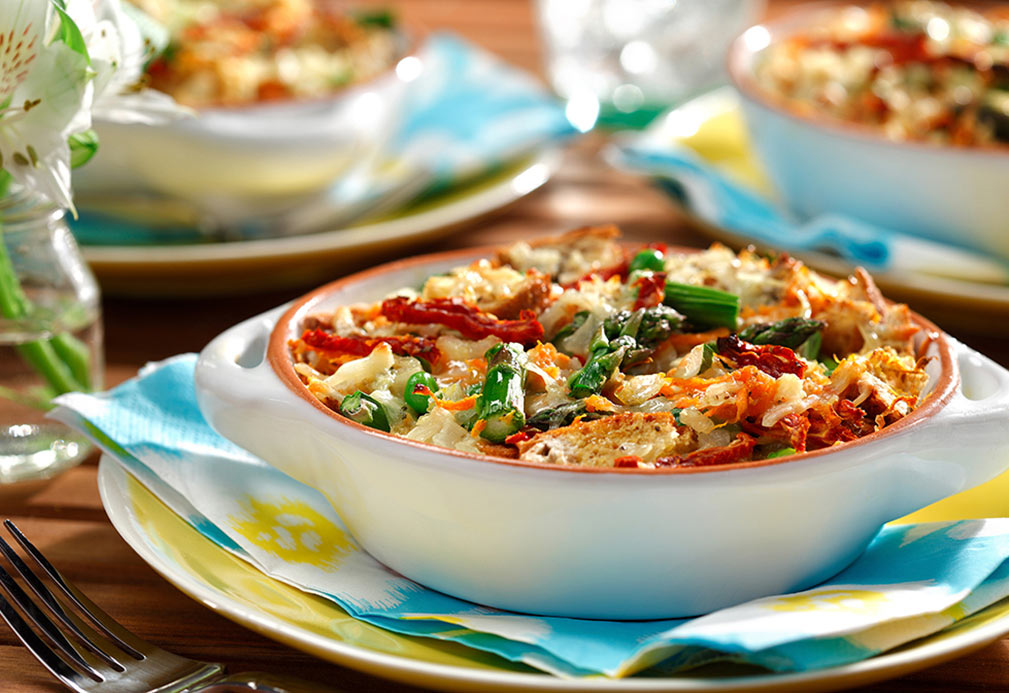 This stunning dish is like a savory bread pudding studded with colorful, spring vegetables and full of rich flavor. By using canola oil and a mix of whole eggs and egg whites, you get the sumptuous flavor of most breakfast bakes without the saturated fat. This dish makes entertaining a breeze since you prepare it the night before. In the morning, just pop it in the oven, then relax and enjoy your guests.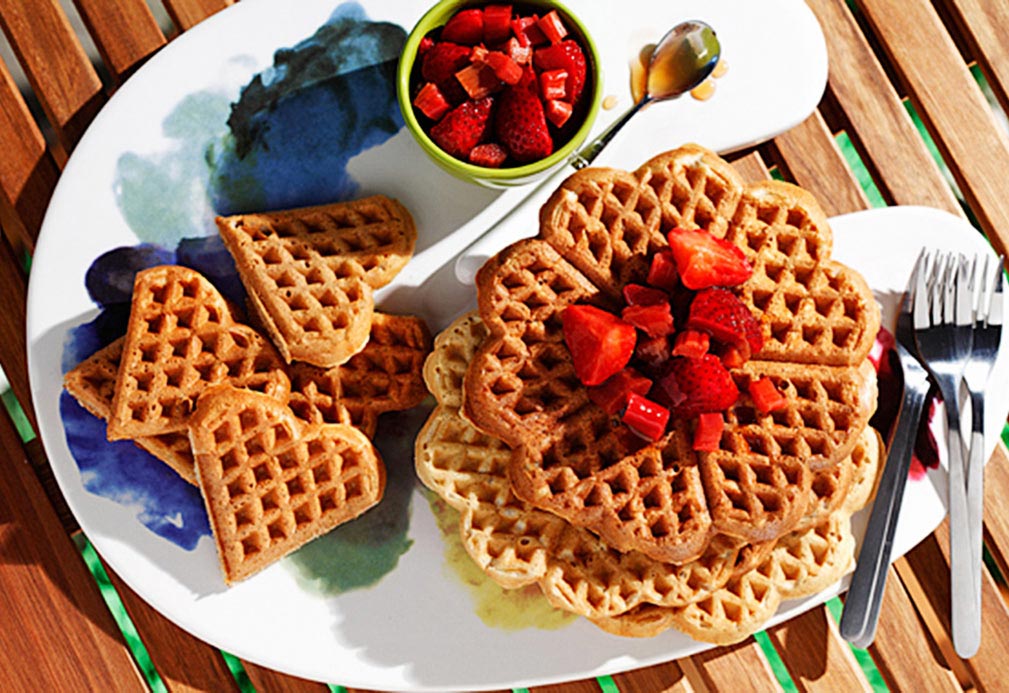 These waffles are the ultimate satisfaction, golden brown and full of flavor. Served with a tasty strawberry-rhubarb sauce, they really hit the spot but in a much better-for-you way thanks to the use of canola oil, whole-grain flour and just a touch of maple syrup.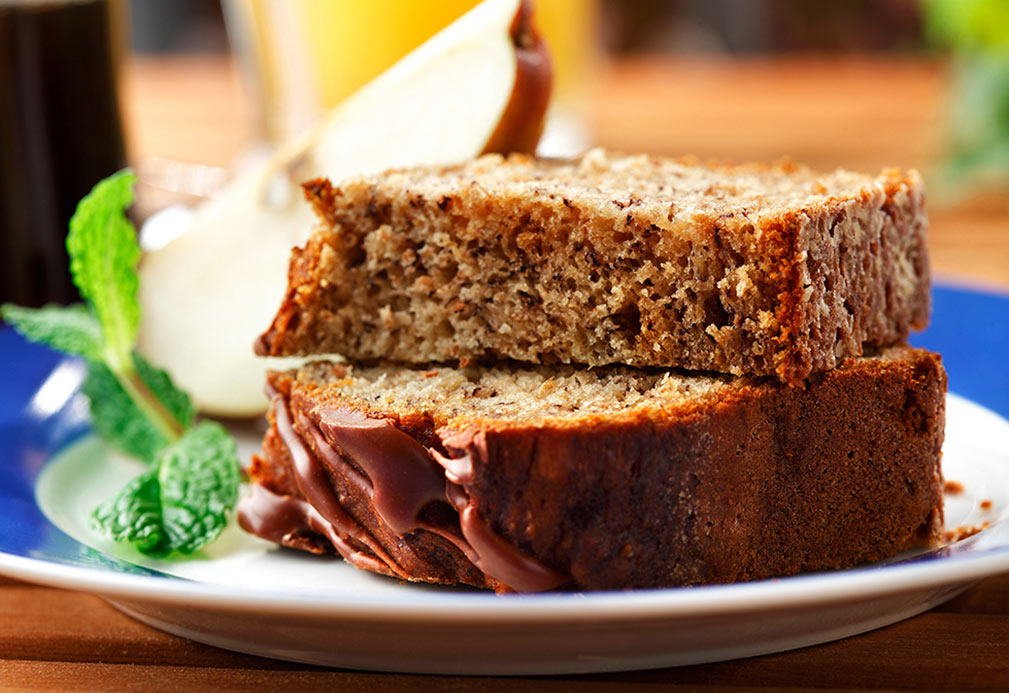 This easy banana bread seems too good to be true. It is incredibly moist, bursting with flavor and luxuriously drizzled with melted chocolate.