Baked Chicken
This chicken is easy to prepare and just as tasty as deep-fried chicken, yet much healthier.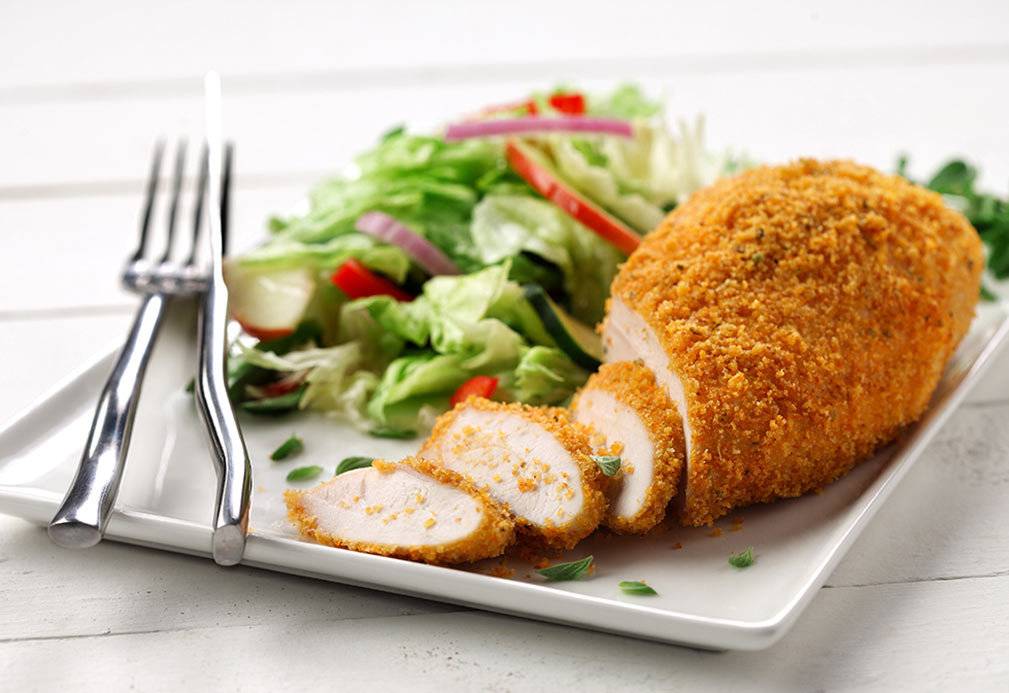 Ingredients
1 1/2 cups fine bread crumbs 375 mL
1/2 cup all-purpose flour 125 mL
1 tsp paprika 5 mL
1 tsp rosemary, basil or oregano 5 mL
3 Tbsp canola oil 45 mL
8 boneless, skinless chicken breasts halves
Instructions
1. Preheat oven to 350 °F (180 °C). Lightly grease 9 x 13 inch (22 x 33 cm) baking dish.
2. In bowl, combine bread crumbs, flour, paprika and rosemary. Mix in canola oil until well combined. Roll chicken in bread crumbs and place in prepared dish. Discard any crumb mixture that is left over.
3. Bake 30 to 35 minutes in preheated oven or until chicken is no longer pink and juices run clear.
Yield
8 servings
serving size
1 chicken breast
nutritional analysis
Per Serving
Calories
300
Total Fat
10 g
Saturated Fat
1.5 g
Cholesterol
75 mg
Carbohydrates
21 g
Fiber
1 g
Protein
30 g
Sodium
230 mg
Potassium
238 mg