Banana Mango Ginger Smoothie
This smoothie is bursting with tropical flavors.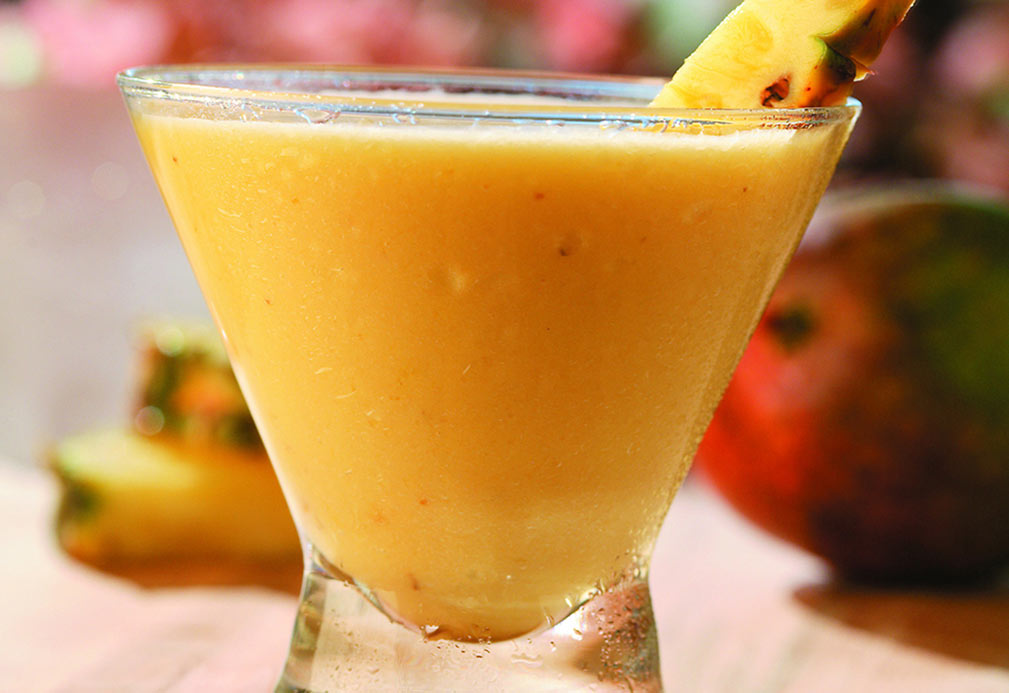 Ingredients
1 medium banana
1/2 cup pineapple, chunks 125 mL
1/2 cup mango, chunks 125 mL
1/2 cup green tea, cooled 125 mL
1 Tbsp honey 15 mL
4 ice cubes
2 Tsp canola oil 10 mL
1/2 tsp crystallized ginger 2 mL
Instructions
1. In blender, add all ingredients.
2. Blend until combined. Serve immediately.
Tip: Use fresh of frozen fruit. Your favorite cold tea may be substituted for green tea.
Yield
2 cups (500 mL)
serving size
1/2 cup (125 mL)
nutritional analysis
Per Serving
Calories
90
Total Fat
2.5 g
Saturated Fat
0 g
Cholesterol
0 mg
Carbohydrates
18 g
Fiber
2 g
Protein
1 g
Sodium
0 mg