Berry Good Smoothie
Smoothies are a great way to get a dose of fruit, fiber and flavor. Adding a little canola oil supplies plant-based omega 3 fats and vitamin E as well as a smoother mouthfeel.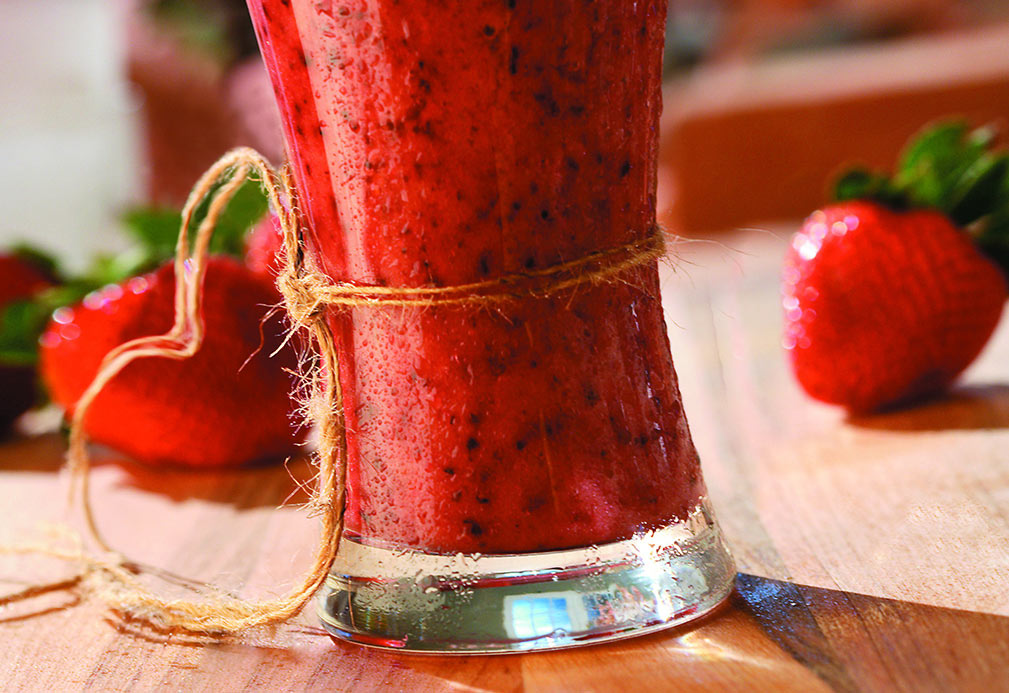 Ingredients
1 medium banana
1/2 cup blueberries 125 mL
1/2 cup strawberries 125 mL
1/2 cup green tea, cooled 125 mL
1/2 cup cranberry juice 125 mL
4 ice cubes
2 tsp canola oil 10 mL
Instructions
1. In blender, add all ingredients.
2. Blend until combined. Serve immediately.
Tip: Use fresh or frozen fruit. Your favorite cold tea may be substituted for green tea.
Yield
4 serving
serving size
1/2 cup (125 mL)
nutritional analysis
Based on 1/2 cup (125 mL) serving
Calories
80
Total Fat
3 g
Saturated Fat
0 g
Cholesterol
0 mg
Carbohydrates
15 g
Fiber
2 g
Protein
1 g
Sodium
0 mg