Powerhouse Green Smoothie
Start your day strong with an all-in-one meal. Smoothies fit the bill pre- or post-workout because they are quick and easy to make, combine food groups and, as liquids, digest more quickly than solids. Canola oil added to your smoothie contributes plant-based omega-3 fat and creates a smooth, creamy consistency.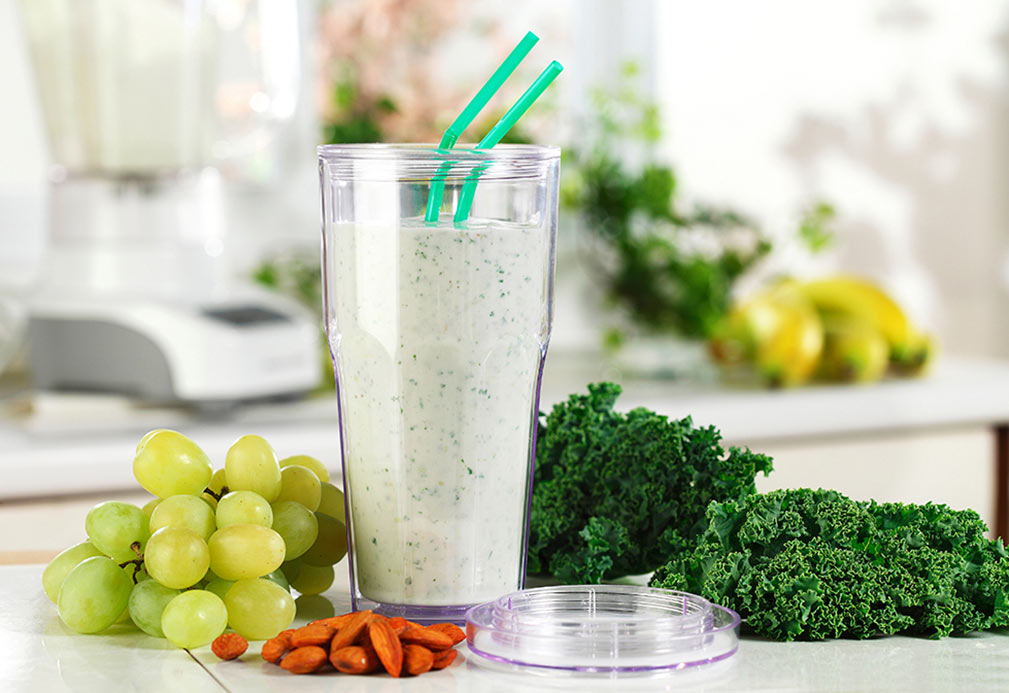 Ingredients
3/4 cup seedless green grapes 175 mL
1/2 cup ripe banana slices 125 mL
1/4 cup chopped kale 60 mL
2/3 cup non-fat plain Greek yogurt 150 mL
1 1/2 tsp canola oil 7 mL
1/2 cup ice cubes 125 mL 
Instructions
1. In blender, combine all ingredients. Blend for about 30 seconds to 1 minute or until desired smoothness is achieved.
Yield
1 serving
serving size
1 2/3 cups (400 mL)
nutritional analysis
Per Serving
Calories
290
Total Fat
7 g
Saturated Fat
0.5 g
Cholesterol
0 mg
Carbohydrates
42 g
Fiber
3 g
Sugars
31 g
Protein
17 g
Sodium
75 mg
Potassium
502 mg