Banana Split Cake
Baking with canola oil can reduce your saturated fat intake.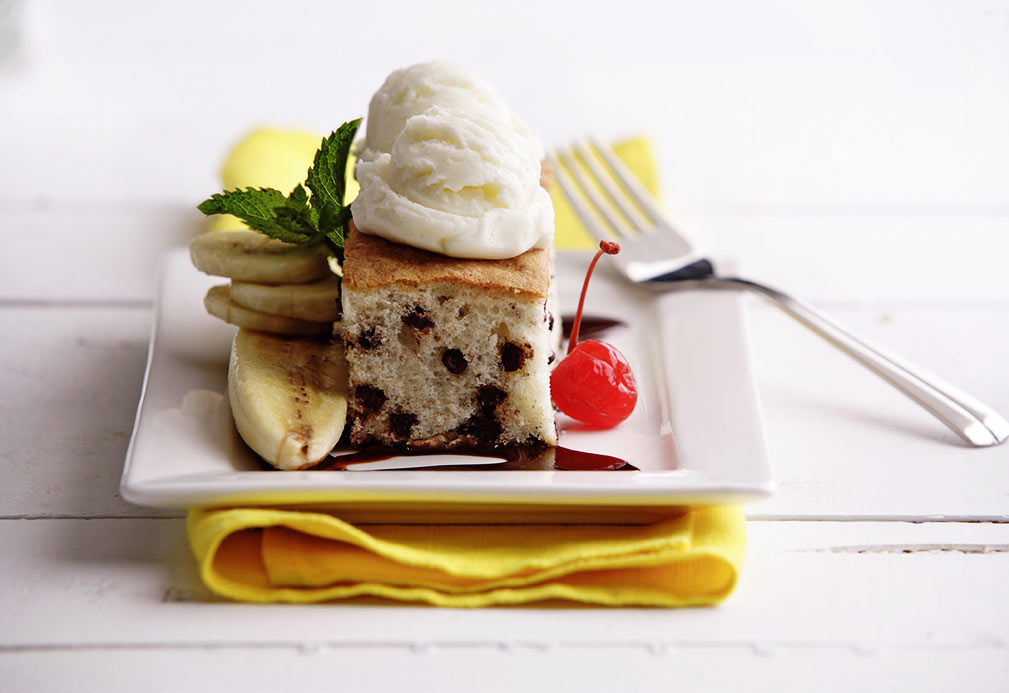 Ingredients
Cake
1 (18oz/515g) white cake mix
1/3 cup canola oil 75 mL
3/4 cup water 175 mL
3 eggs
3/4 cup mashed bananas 175 mL
1 cup miniature chocolate chips 250 mL
Assembly
ice cream
banana slices
chocolate syrup
cherries with stems
Instructions
1. Preheat oven to 350 °F (180 °C). Spray a 9 x 13 inch (23 x 33 cm) pan with canola oil.
2. In large bowl, combine cake mix, canola oil, water, eggs and mashed banana. Beat on medium speed for 2 minutes. Stir in chocolate chips.
3. Bake for 35 to 40 minutes or until tester comes out clean. Cool cake on wire rack.
4. To serve, place piece of cake in ice cream dish. Garnish with ice cream, banana slices, chocolate syrup and cherries.
Yield
24 servings
serving size
1 servings
nutritional analysis
Per Serving
Calories
170
Total Fat
8 g
Saturated Fat
2 g
Cholesterol
25 mg
Carbohydrates
23 g
Fiber
<1 g
Protein
2 g
Sodium
150 mg