Barbecue Sauce
Easy to make and easy to enjoy for a variety of barbecued foods.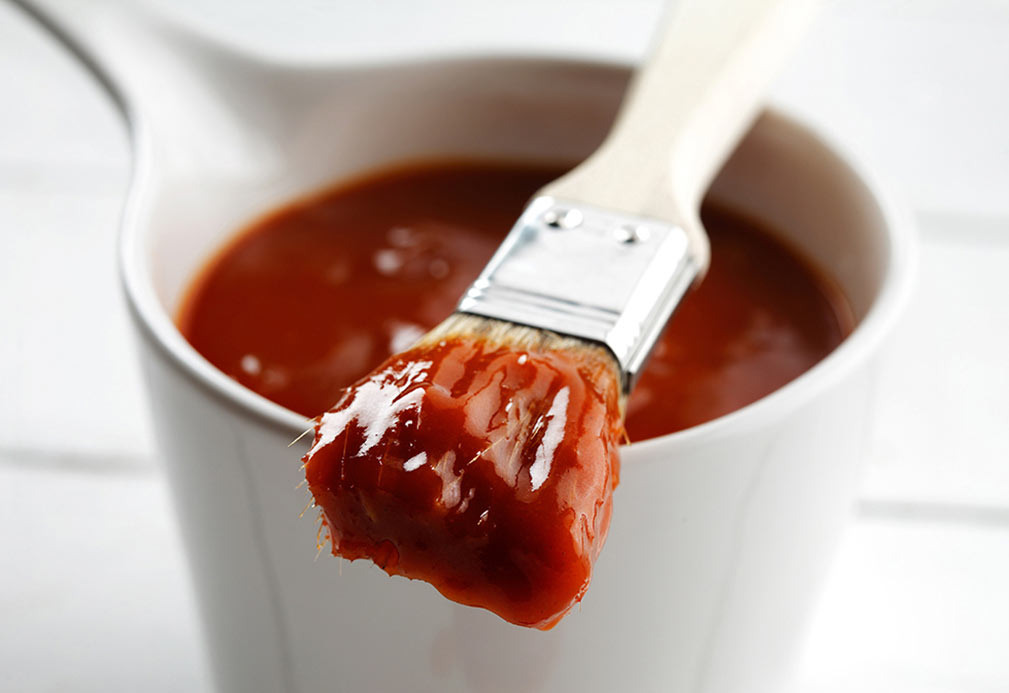 Ingredients
2 Tbsp canola oil 30 mL
1 medium onion, chopped
2 Tbsp brown sugar 30 mL
3/4 cup ketchup 175 mL
1/4 cup lemon juice 60 mL
1 Tbsp Worcestershire sauce 15 mL
1 Tbsp Dijon mustard 15 mL
1 tsp chili powder 5 mL
1/8 tsp Tabasco or to taste .5 mL
Instructions
1. In a saucepan heat canola oil over medium-high heat and sauté onions for 2 minutes. Reduce heat to medium. Add brown sugar and continue to cook, stirring for 2 more minutes. Add remaining ingredients and simmer over low heat, stirring occasionally, for 10 to 15 minutes.
Yield
2 cups (500 mL)
serving size
2 Tbsp (30 mL)
nutritional analysis
Per Serving
Calories
35
Total Fat
1.5 g
Saturated Fat
0 g
Cholesterol
0 mg
Carbohydrates
5 g
Fiber
0 g
Protein
0 g
Sodium
150 mg