Bombay Salsa
Great on salmon, chicken and pork dishes.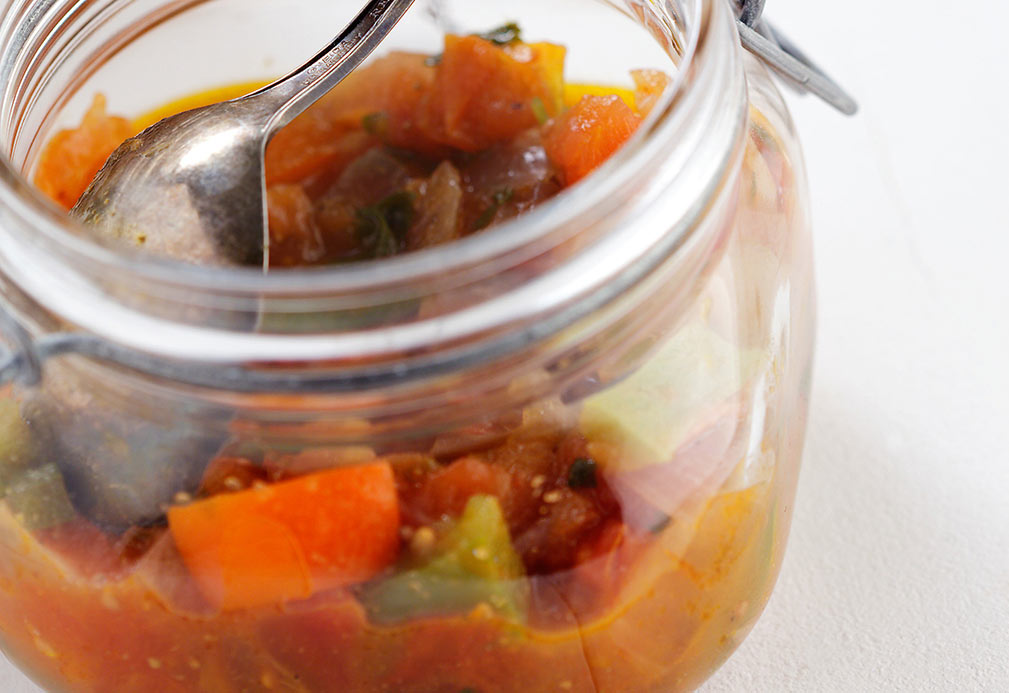 Ingredients
1/2 cup canola oil 125 mL
1 medium red onion, finely chopped
1 medium white onion, finely chopped
5 large tomatoes, diced
1 red bell pepper, diced
1 green pepper, diced
2 jalapeno peppers. minced
3 garlic cloves, minced
1 Tbsp cumin 15 mL
1 Tbsp curry powder 15 mL
2 Tbsp brown sugar 30 mL
1/4 cup cilantro, finely chopped 60 mL
1/4 cup parsley, finely chopped 60 mL
1/2 cup red wine 125 mL
1/2 cup red wine vinegar 125 mL
1/4 tsp salt or to taste 1 mL
1/4 tsp chili flakes or to taste 1 mL
Instructions
1. In saucepan, over medium-high heat add canola oil and saute red onion, white onion, tomatoes and peppers for 12 minutes. Stirring occasionally.
2. Add garlic, cumin, curry powder, brown sugar, cilantro, parsley, red wine, vinegar, salt and chili flakes. Simmer over medium heat until you get a salsa-like consistency about 5-8 minutes.
Yield
2 cups (500 mL)
serving size
2 Tbsp (30 mL)
nutritional analysis
Per Serving
Calories
80
Total Fat
6 g
Saturated Fat
0 g
Cholesterol
0 mg
Carbohydrates
6 g
Fiber
1 g
Protein
1 g
Sodium
35 mg